Saul "Canelo" Alvarez's last fight had him being crowned the first undisputed super middleweight world champion in boxing history. Saturday night at the T-Mobile Arena in Las Vegas, the boxing sensation makes the climb back up to 175 pounds for the first time since November 2019 as he'll challenge undefeated WBA (Super) light-heavyweight world titleholder Dmitry Bivol.
The matchup is an intriguing one as Bivol (19-0, 11 knockouts) and his balanced package of skills and ring IQ will try to unseat arguably boxing's current pound-for-pound best in his prime in Canelo (57-1-2, 39 KOs), who continues to dare to be great.
With plenty of ramifications at stake, DAZN took the time to list and analyze the keys to victory for both fighters.
Dmitry Bivol's keys to victory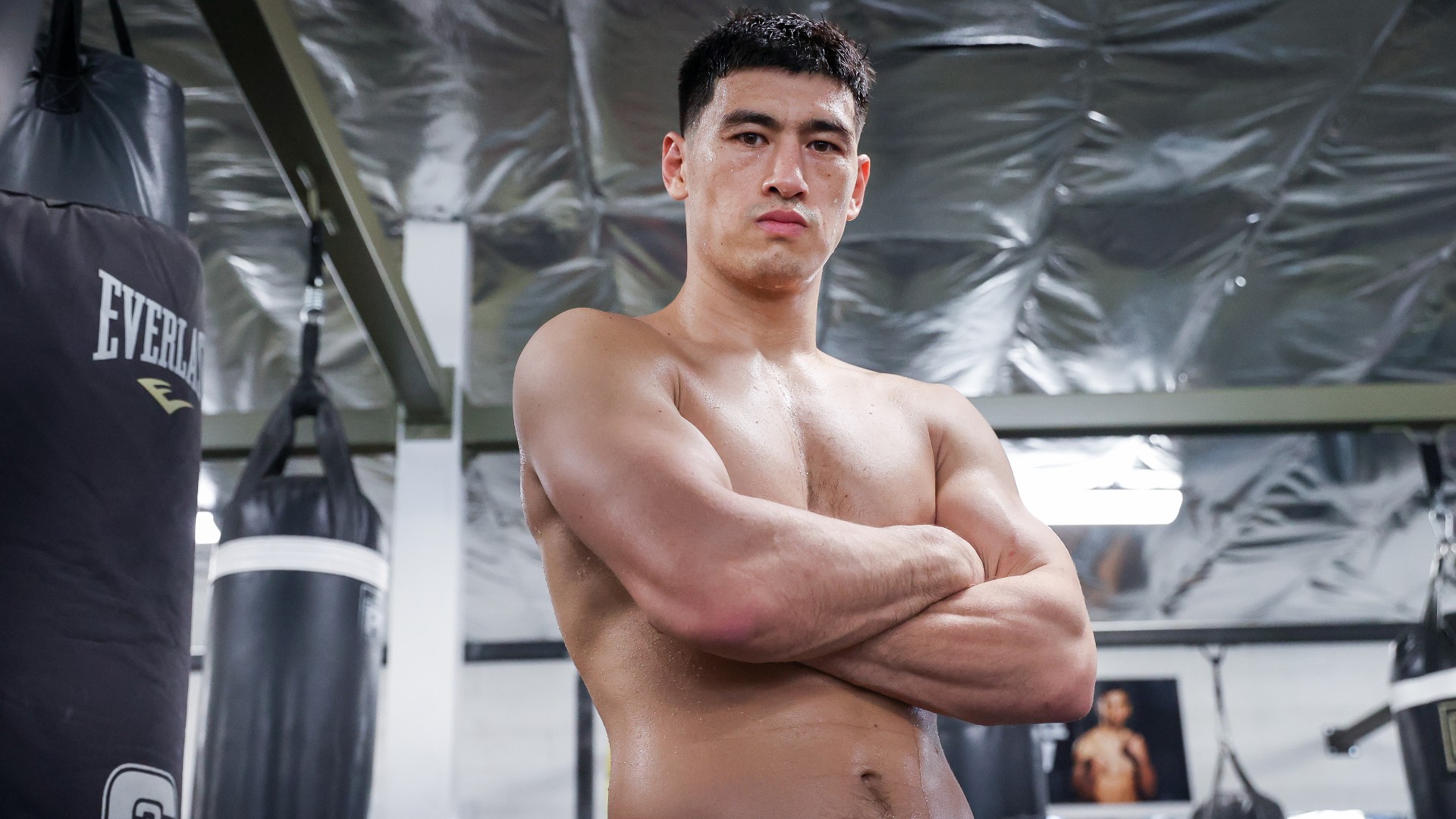 Make Canelo respect him early with power jab/combination
With deliberate, methodical footwork, Bivol does a stellar job of stepping into his power jab and immediately using that same hand to follow through with a piercing combination. That follow-up shot on the back end of his combinations is thrown from slashing angles and with speed.
As Canelo gets older, we're witnessing a growing ability of the boxing superstar being able to stand in front of opponents, feint and compute information. Bivol's best chance to disrupt that intake and throw a glitch in Canelo's real-time analysis is to pester him with that power jab and immediately follow it with a blistering combination. Making Canelo respect his power early is key for Bivol.
Protect the body
Look at Bivol's last few fights and you'll notice his tendency to sport a high guard at times. We're talking holding the phone to both ears. In doing so, Bivol leaves his body open.
And being that vulnerable to the body against Canelo could spell disaster as the four-division world champion ravages the body with the best that the sport has to offer. The Russian fighter has got to make it a conscious point to protect his ribs with his elbows or Canelo is going to feast.
Don't be a prisoner to the moment
Bivol has been in big fights, defeating the solid likes of Jean Pascal and Joe Smith Jr. as part of his current reign as WBA (Super) light heavyweight world champion. But he'll never have the spotlight shine brighter on him than he will against the face of boxing, Saul "Canelo" Alvarez, in Las Vegas. Shaking off nerves during early rounds will be something that Bivol will have to do as he's never been on a world stage quite like this and can't afford to be caught up in the moment.
Asserting that power jab — and piecing it together with slicing combinations early — as aforementioned should go long ways in settling the world champion down and empowering him to prove just how great he in paving the road to a possible upset.
Canelo's keys to victory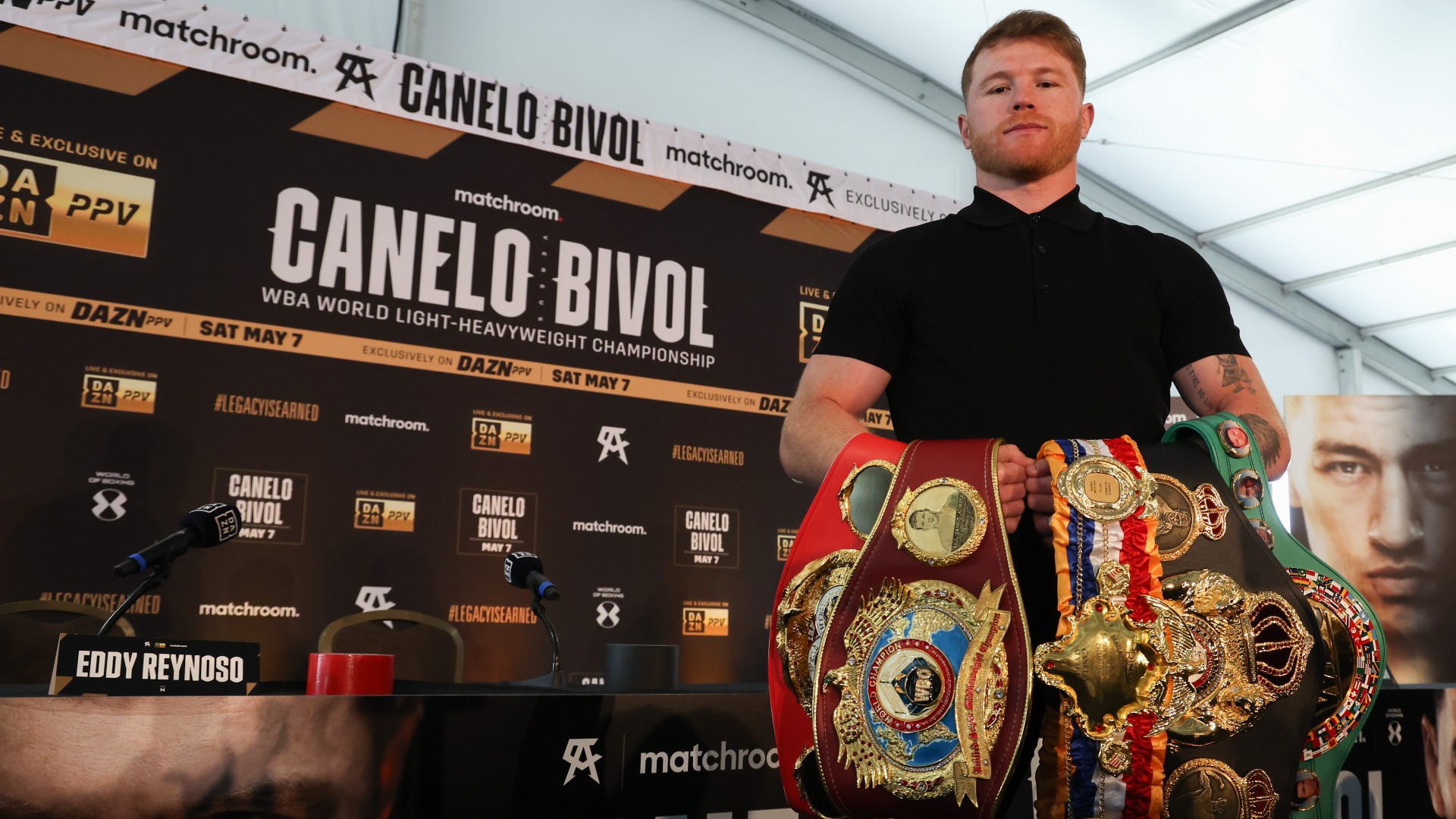 Test Bivol's power early
Undefeated and dominant through this championship reign, Bivol is more of a fighter who breaks opponents down methodically over the course of a fight than a knockout puncher. In fact, he sports the lowest knockout ratio at about 58 percent amongst current light heavyweight world champions as Joe Smith teeters on 79 percent and Artur Beterbiev tallies a clubbing 100 percent ahead of their unification fight in June.
That should give Canelo all the incentive to stand in front of Bivol and test the Russian's power early on. Doing so will allow the boxing superstar to take Bivol's temperature and digest information on the fly, not to mention punch in traffic especially if it turns out that Canelo doesn't respect his opponent's power.
Counterpunch after Bivol misses 
Testing Bivol's power early seems to bode well with Canelo counterpunching. Although he'll need to watch out for Bivol's deceptive speed when putting together combinations, Canelo counterpunches with the best in boxing today.
If he's able to evade shots as Canelo has flashed a growing penchant of doing, watch out for the kind of counterpunch that can devastate Bivol.
Rip the body
We addressed Bivol holding a high guard across sequences of his last few fights. Well, that goes hand-in-hand with Canelo ripping the body with opportune shots.
Bivol stands five inches taller than Canelo, who always commits to the body with punishing shots. Damage to the body could weaken Bivol's base, alter his adroit footwork and take away from his slashing hand speed on those combinations. More than anything, those body shots may pave the way for Canelo to once again be crowned a world champion at 175 pounds with a possible opportunity at undisputed to follow.
DAZN will be bringing you all the live updates, results and highlights from Canelo vs. Bivol on Saturday night from Las Vegas, beginning at 8 p.m. ET. You can watch live with a DAZN subscription worldwide except Mexico and Latin America (fans in the United States and Canada can order the fight via DAZN PPV).