This past Saturday was a very busy night for boxing. Of course, there was Vergil Ortiz Jr's latest big test as well as the third night of Matchroom Fight Camp 2. But we also had the anticipated trilogy bout between Joshua Franco and Andrew Moloney main eventing another card, and a fourth show on the night headlined by Johnriel Casimero vs. Guillermo Rigondeaux.
The bantamweight scene at present is very talented, with Rigondeaux and Casimero also joined by pound-for-pound ranked Naoya Inoue and the evergreen Nonito Donaire, among others. However Saturday's bout in Carson, California, made headlines for all the wrong reasons.
As CompuBox noted, there was a distinct lack of fighting throughout the 12-round championship contest. Records were broken, and not the sort you would brag about.
Not much to see here, as they combined to land just 91 punches, the lowest total for a 12-round fight in CompuBox's 36-year history. Casimero was awarded the decision due to his aggressiveness. pic.twitter.com/wPJpkvVeGm

— CompuBox (@CompuBox) August 15, 2021
It was an opportunity for many fight fans who tuned in and found themselves frustrated by a contest built up as a treat for the diehards to enjoy some 'gallows humour' at the expense of the two combatants and what they combined to create. Dan Canobbio's comparison to a golf scorecard was one of the better creative offerings to be found on Twitter.
But while I was hoping for a better fight from the two supremely-skilled combatants, we cannot really be too surprised or annoyed. 
It's easy to forget that, while showmanship and the ability to entertain can do wonders for a boxer's career, it all boils down to the wins and losses. The sport is lined with a long list of easy-to-forget combatants who lit up the screen in and out of the ring, but ultimately lost the interest of the masses because they were picking up more Ls than Ws.
These fighters, after all, are putting themselves through weeks of hell and stepping between the ropes for gruelling combat to win. That's the primary goal. And Rigondeaux told DAZN himself last week that he is like a 'boxing crossword puzzle' that few fighters can figure out. He doesn't make more money by putting on a show for people. He makes his money by being a no-brainer to walk into championship fights because of his record and his reputation.
And at times like this, it's worth remembering how exactly he walked into this fight (well, after being frogmarched away from it initially).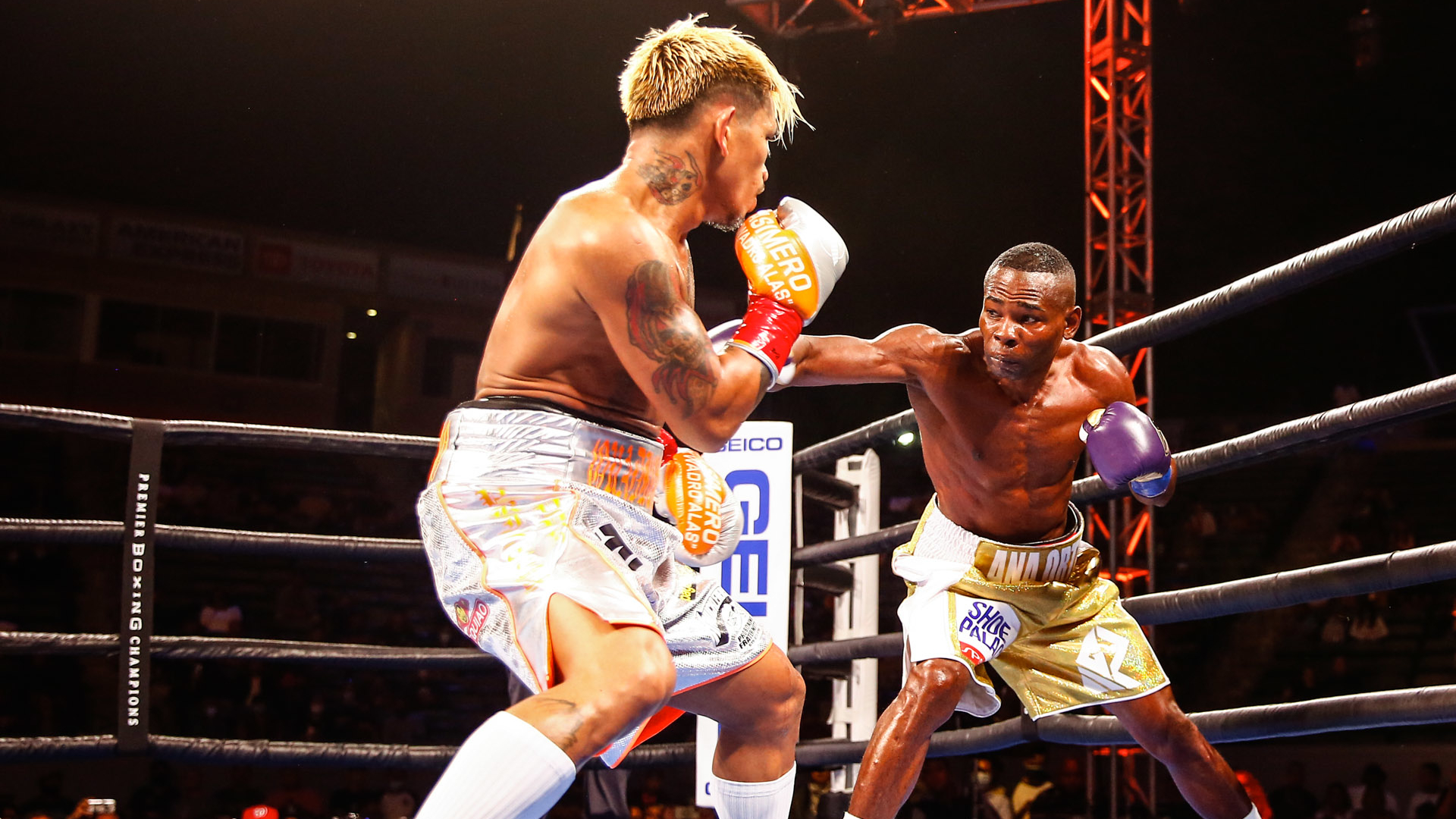 Promoters favoured Casimero vs. Donaire over Casimero vs. Rigondeaux. The all-Filipino flavour, combined with a higher likelihood of in-ring chemistry and Donaire's rennaissance since dethroning Nordine Oubaali for the WBA bantam crown, made for a more appealing marquee. By some distance.
Then, things fell apart in dramatic fashion. Both Nonito's and Johnriel's respective sides fired accusations at the other, but the bottom line was that the fight was off. Rigondeaux was quickly offered back his original seat at the table. And, judging by how things unfolded on Saturday, that table may as well have been planted in the middle of the ring, accompanied by a couple of chairs and a box of Scrabble.
It's not ideal, but it's understandable — to an extent. Now, however, the move should be to figure out exactly how to fix what was broken in the Casimero-Donaire talks and get it back up and running.
The fans who tuned in on Saturday, and fight fans across the globe, deserve that fight to finally happen. It's been a bad enough year or so as it is for matchups that are actually exciting being scrapped in favour of far less appealing duels. If we could at least circle back to Casimero vs. Donaire, it would be reasonable compensation for the current boxing landscape, from a customer's perspective.
If Casimero vs. Rigondeaux ends up serving as an appetizer to the Donaire unification fight (and now surely a grudge match) in the grand scheme of things, then in hindsight we can at least look back and laugh at Canobbio's golf score gag and the rest of them.