It has well and truly been a 'November to remember' in the world of top-level boxing, and debates over pound-for-pound rankings have grown extremely heated as a result.
Huge title showdowns between Terence Crawford and Shawn Porter at welterweight, Teofimo Lopez and George Kambosos Jr. at lightweight and Stephen Fulton Jr. and Brandon Figueroa at super-bantamweight have highlighted the competition for consideration as one of the best to lace up the gloves today, regardless of weight divisions.
In particular, the experts at DAZN have found themselves locked in longer discussions to agree upon a current top 10 than ever before, and several of the spots were particularly difficult to finalise.
But, the results are in, and with just one month of action remaining in 2021 we have a much-changed DAZN men's pound-for-pound charts compared to even just one month ago.
Before we get to the important stuff, a reminder of how we do things:
The DAZN pound-for-pound list: criteria
Here are some of the things considered by the team towards these rankings:
Overall record: Wins and losses count, of course. There can be more to a record than numbers, but you've gotta be winning to push upwards.
Quality of opposition: That said, going 30-0 against part-timers isn't going to impress many when you're being compared with every other fighter in every weight class. Beating your biggest rivals and fellow champions carries much more value.
Quality of wins: Winning in style also works in a candidate's favour, and overcoming adversity to pull off a big result can be a good thing too.
Activity: Fighters on the list who haven't competed in a while don't suddenly become unworthy boxers, but their ranking may be under bigger risk from those who have pulled off a big win recently.
With all that in mind, here is DAZN's 2021 men's P4P list in full, as of Dec. 3, 2021.
1. Canelo Alvarez (no change)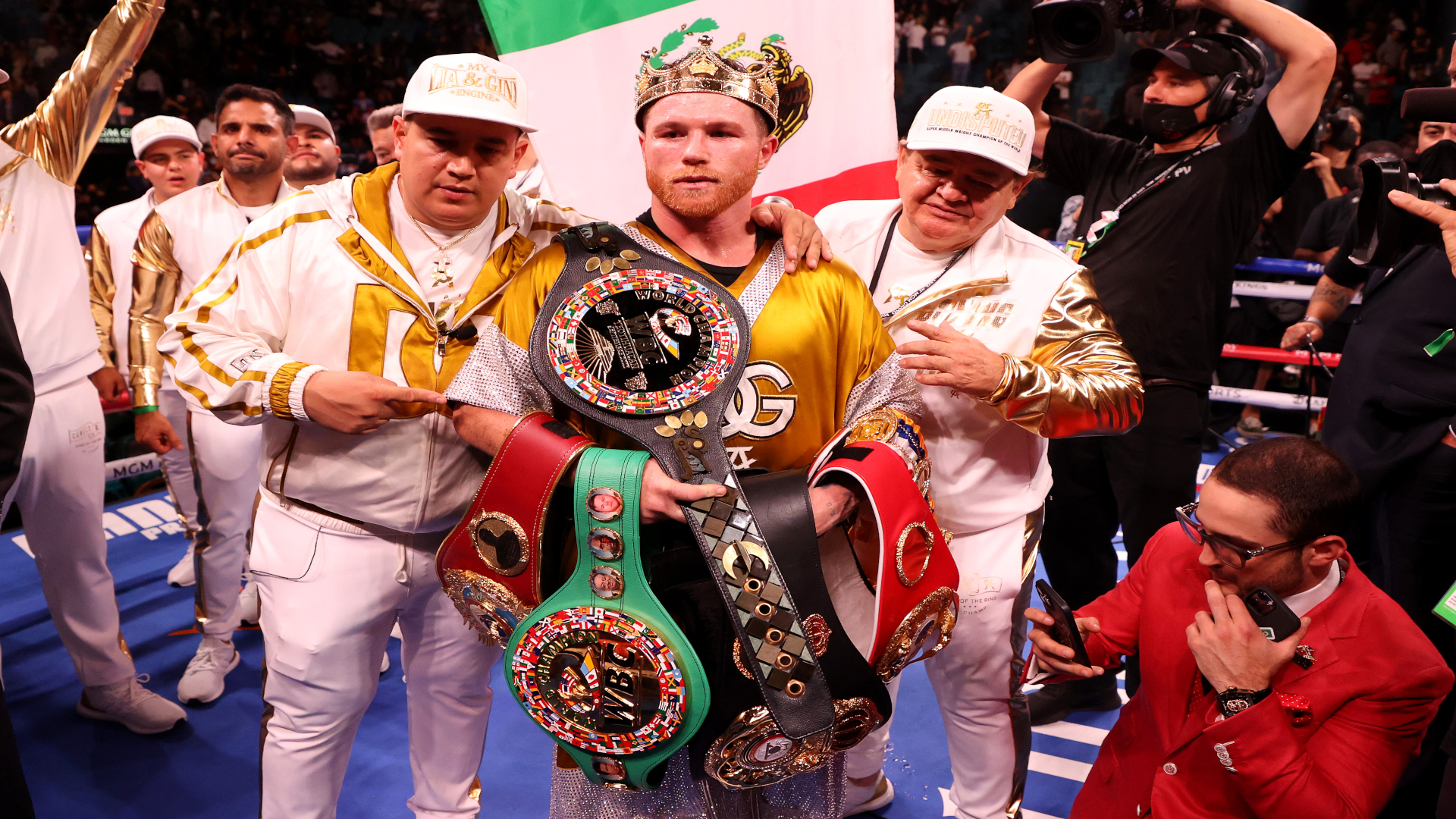 There is currently no denying Canelo's position right now, hot on the heels of his tremendous undisputed achievement. How well he can hold off other elite fighters in 2022 is set to hinge on exactly which opponents he selects now that his primary 168lbs mission is complete. And it appears that a tilt at cruiserweight is next in his crosshairs.
2. Oleksandr Usyk (no change)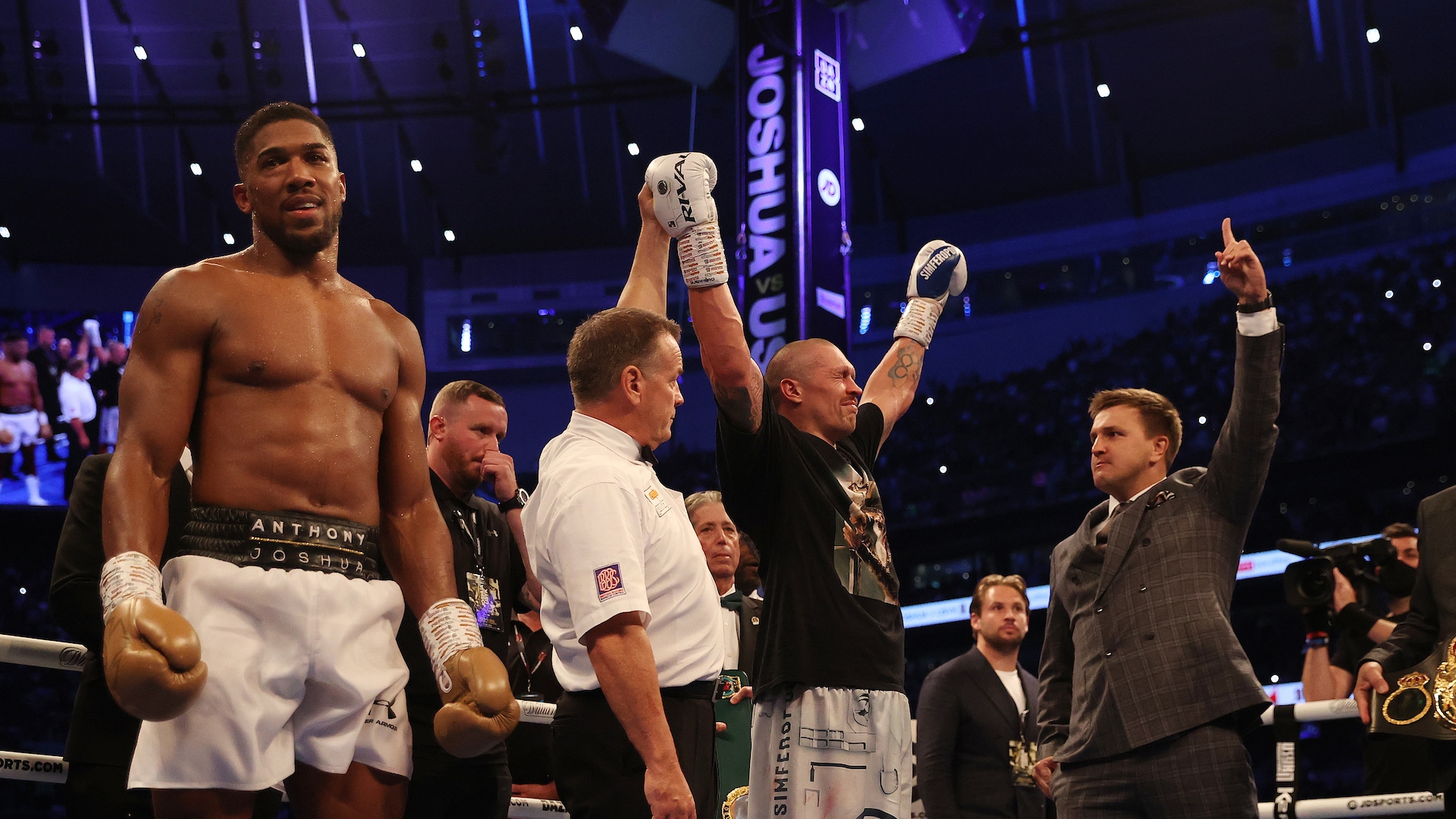 The former undisputed cruiserweight king's heavyweight credentials were up for debate due to the nature of wins over Chazz Witherspoon and Derek Chisora. However his performance to dethrone three-belt champ and former P4P-ranked Anthony Joshua has proven his greatness once and for all.
3. Terence Crawford (up 1)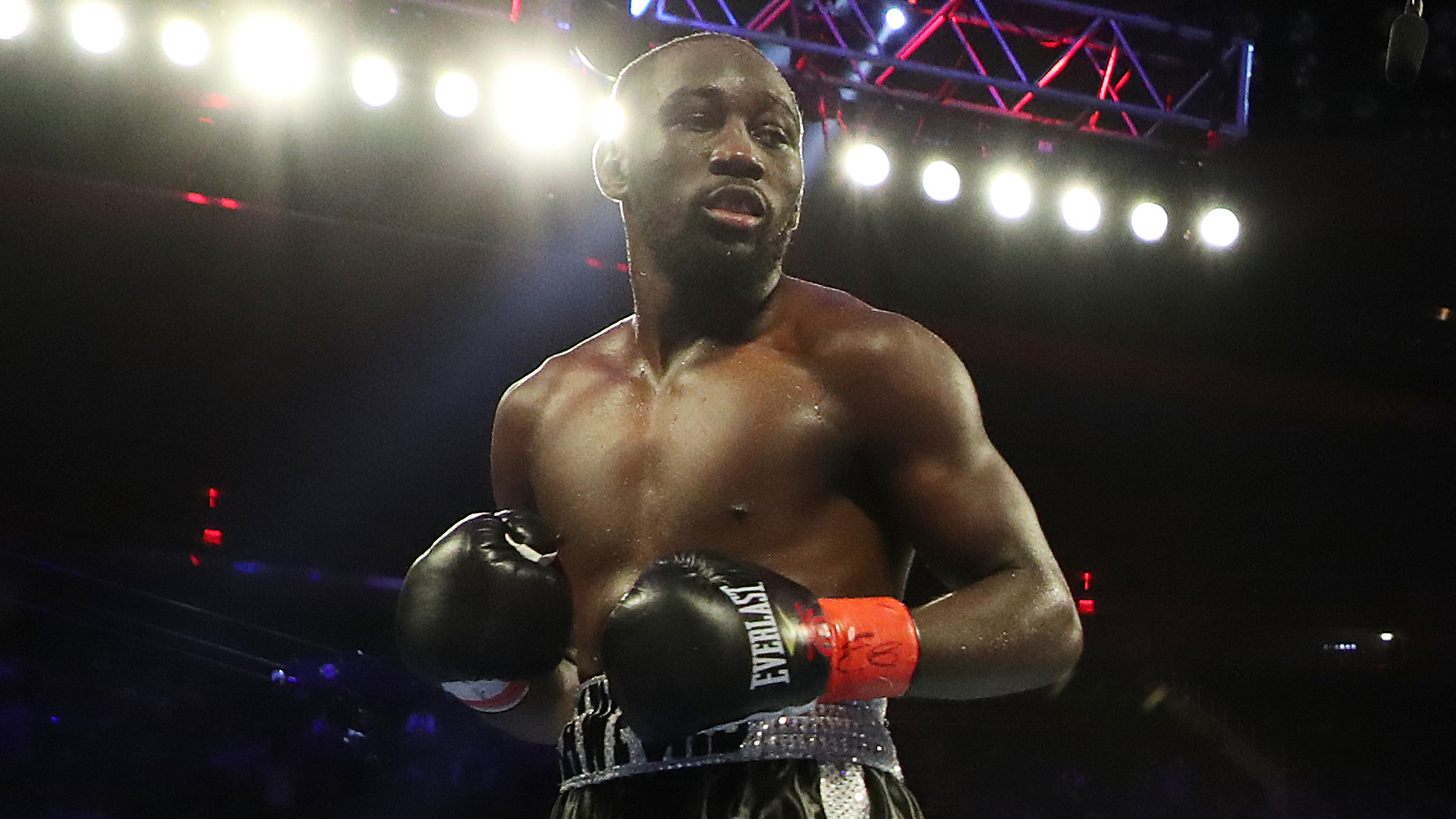 Deciding who should occupy the second spot for, presumably, the remainder of 2021 was the source of a heated debate at DAZN Towers. Some believed Crawford had shown enough in the Porter fight to rise above Usyk, but ultimately Crawford moves into third place only via the slimmest of margins on the team vote. If both Terence and Oleksandr get the big fights they crave in 2022, this will remain one hell of a side contest — and even Alvarez's position will be up for grabs.
4. Naoya Inoue (down 1)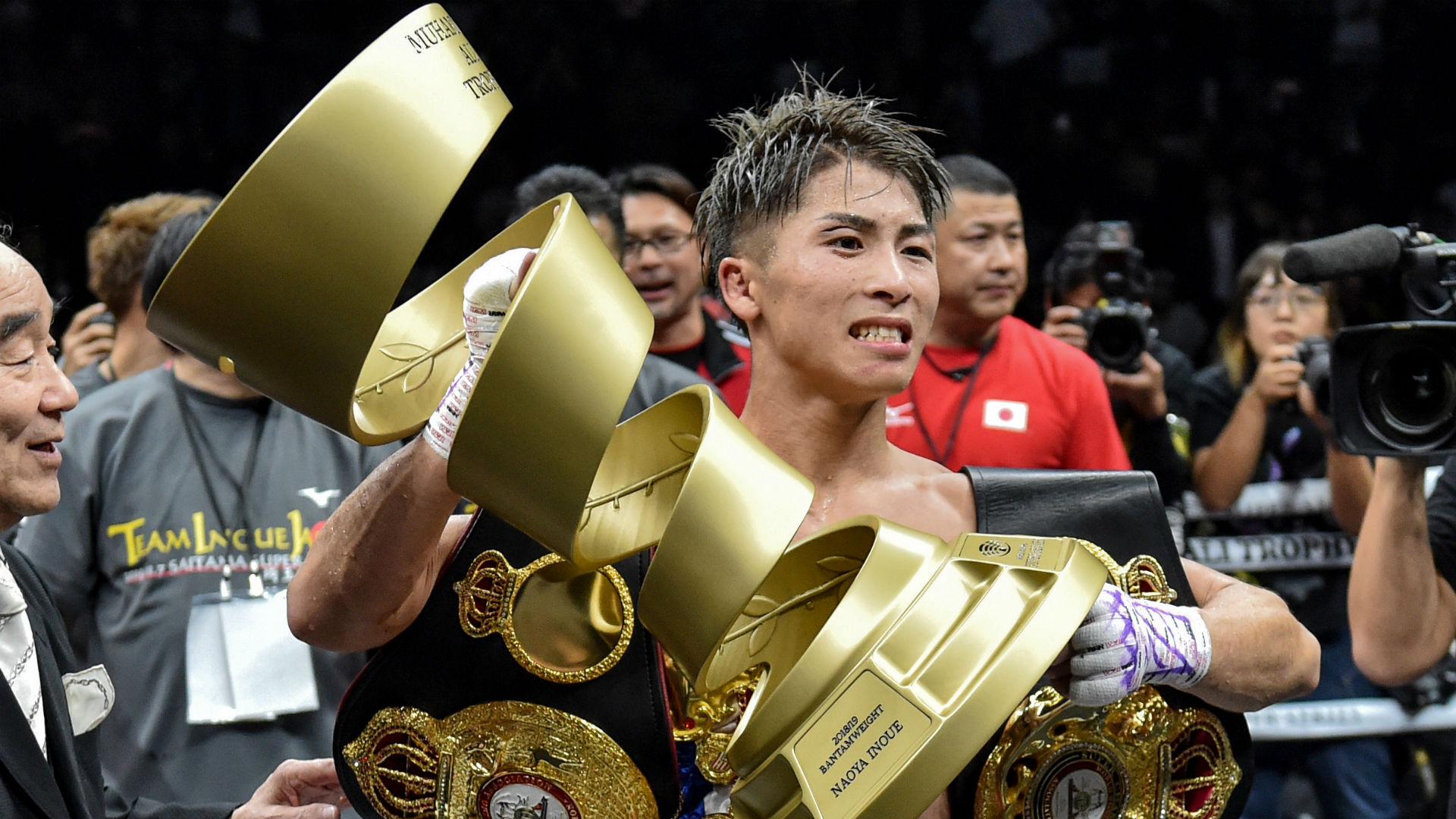 Additional winter restrictions in anticipation of the new COVID-19 variant could mean 'The Monster' vs. Aran Dipaen, set for Dec. 14 in Tokyo for Inoue's unified bantamweight crown, could be in jeopardy. Either way, while Inoue can feasibly make another run at the top 3 in 2022, it will likely require marquee bouts to do so, such as Johnriel Casimero or even a rematch with Nonito Donaire.
5. Errol Spence Jr. (no change)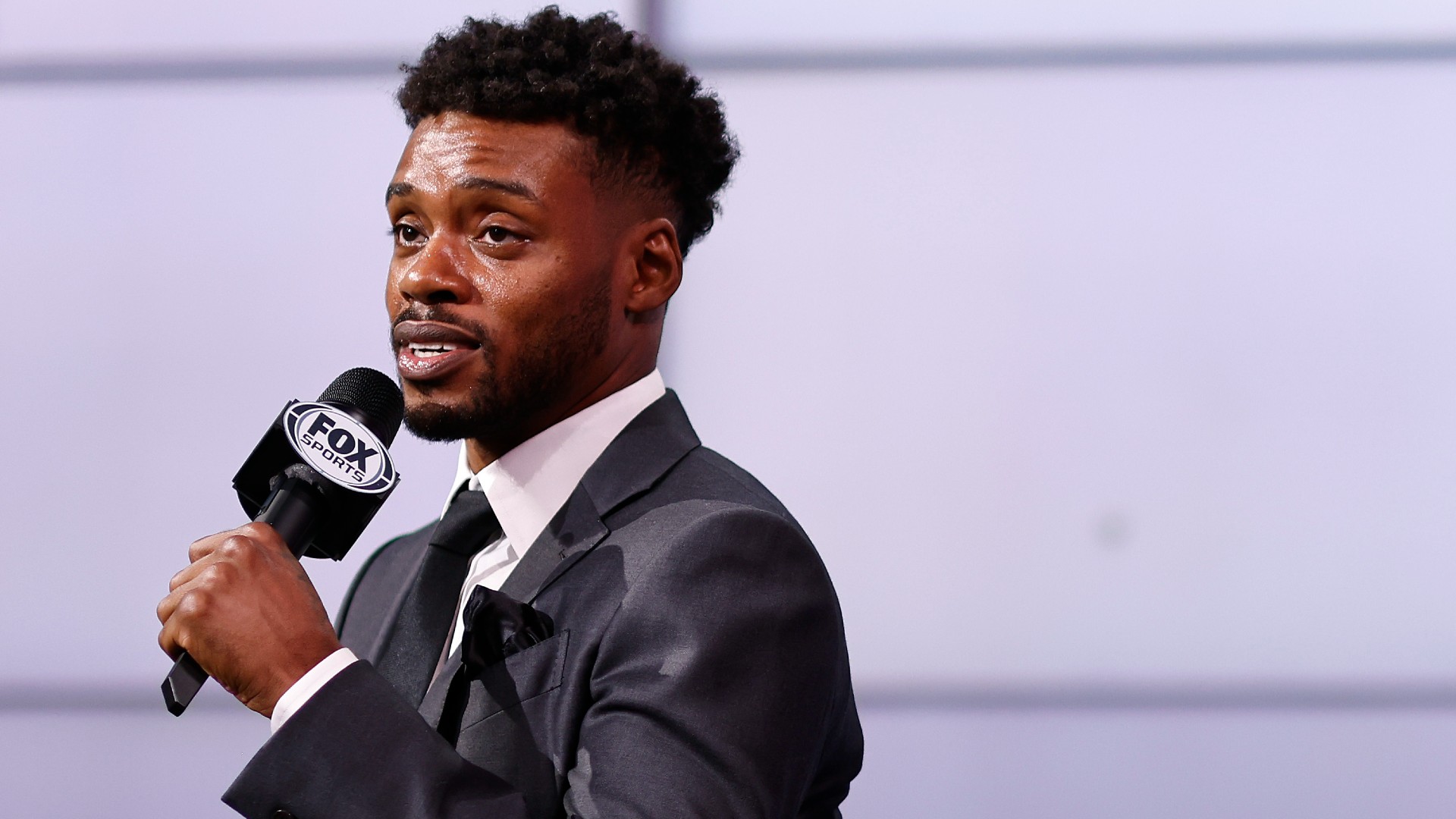 Another welterweight king who looked set to climb the rankings with an August win over the legendary Manny Pacquiao, until fate intervened. If he finally agrees a clash of the titans with Crawford next year, one of the two could rise all the way to the top, while the other could take a huge tumble.
6. Josh Taylor (no change)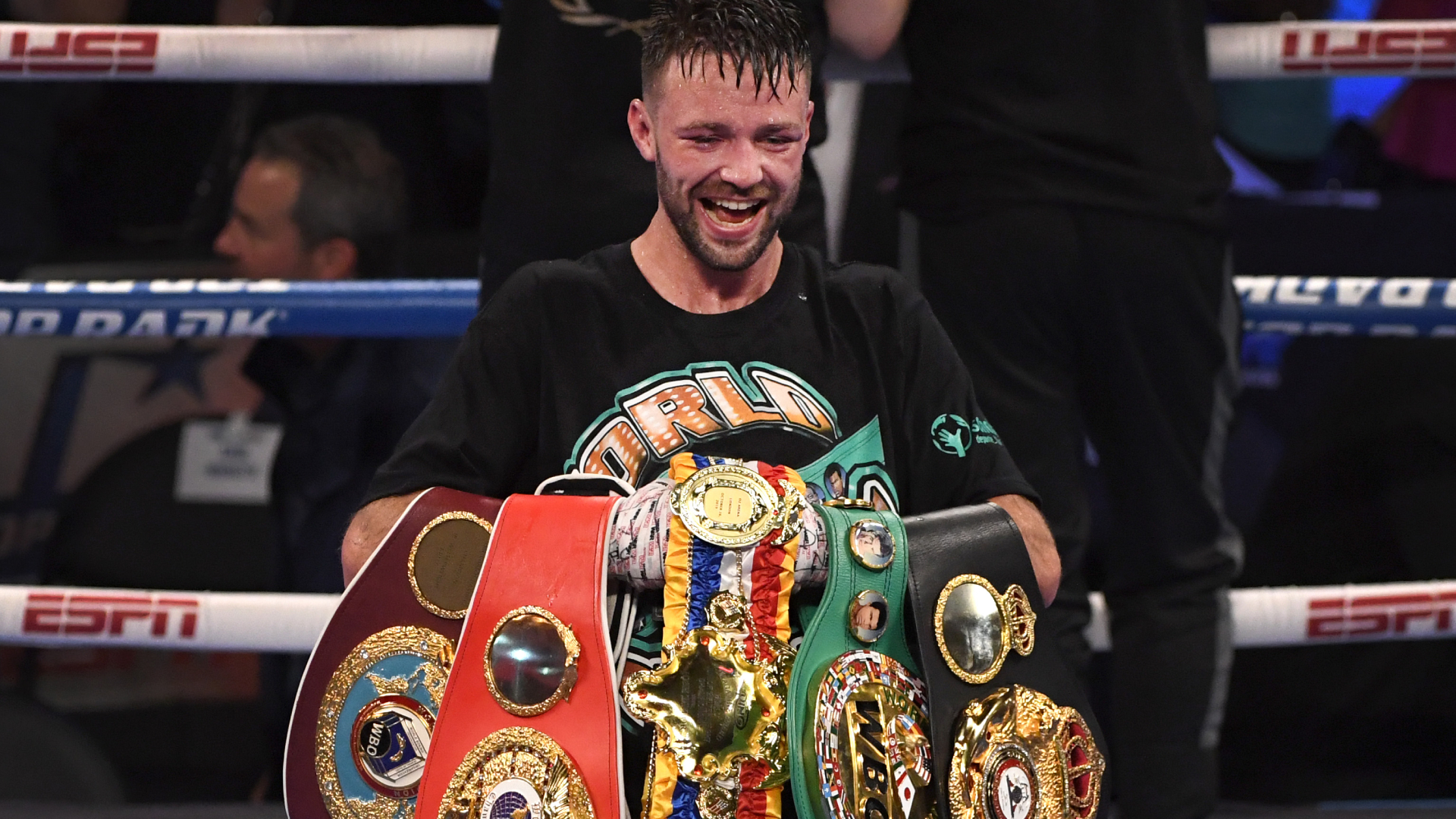 The undisputed 140lbs champion has had his mandatory defence vs. Jack Catterall pushed back to February 2022, but it's a dream fight against Terence Crawford - the other man to unify the belts the Scot has collected - that likely offers his best chance of breaking into the top 5 in the future.
7. Tyson Fury (up from 8)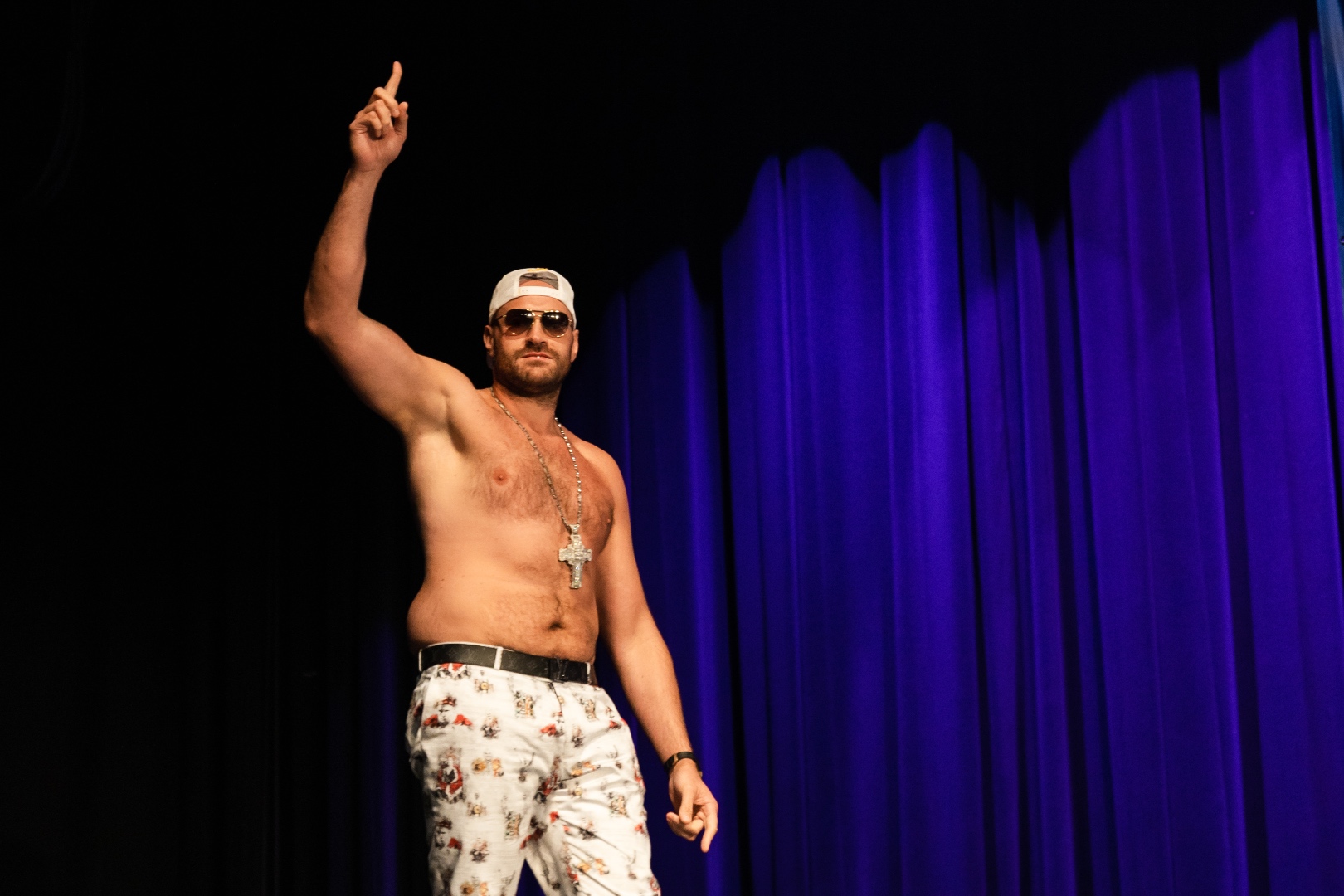 His trilogy fight against Deontay Wilder seemed like needless deja vu heading into the bout, but the thrilling nature of the slugfest served as decent compensation for a 20-month hiatus. Fury could even attack the top 3 in 2022, if he is able to secure a unification bout against the winner of Usyk-Joshua 2 (or if he proceeds directly to Usyk and wins). For now, the Brit moves up one slot in the wake of Lopez's big setback.
8. George Kambosos Jr. (new entry)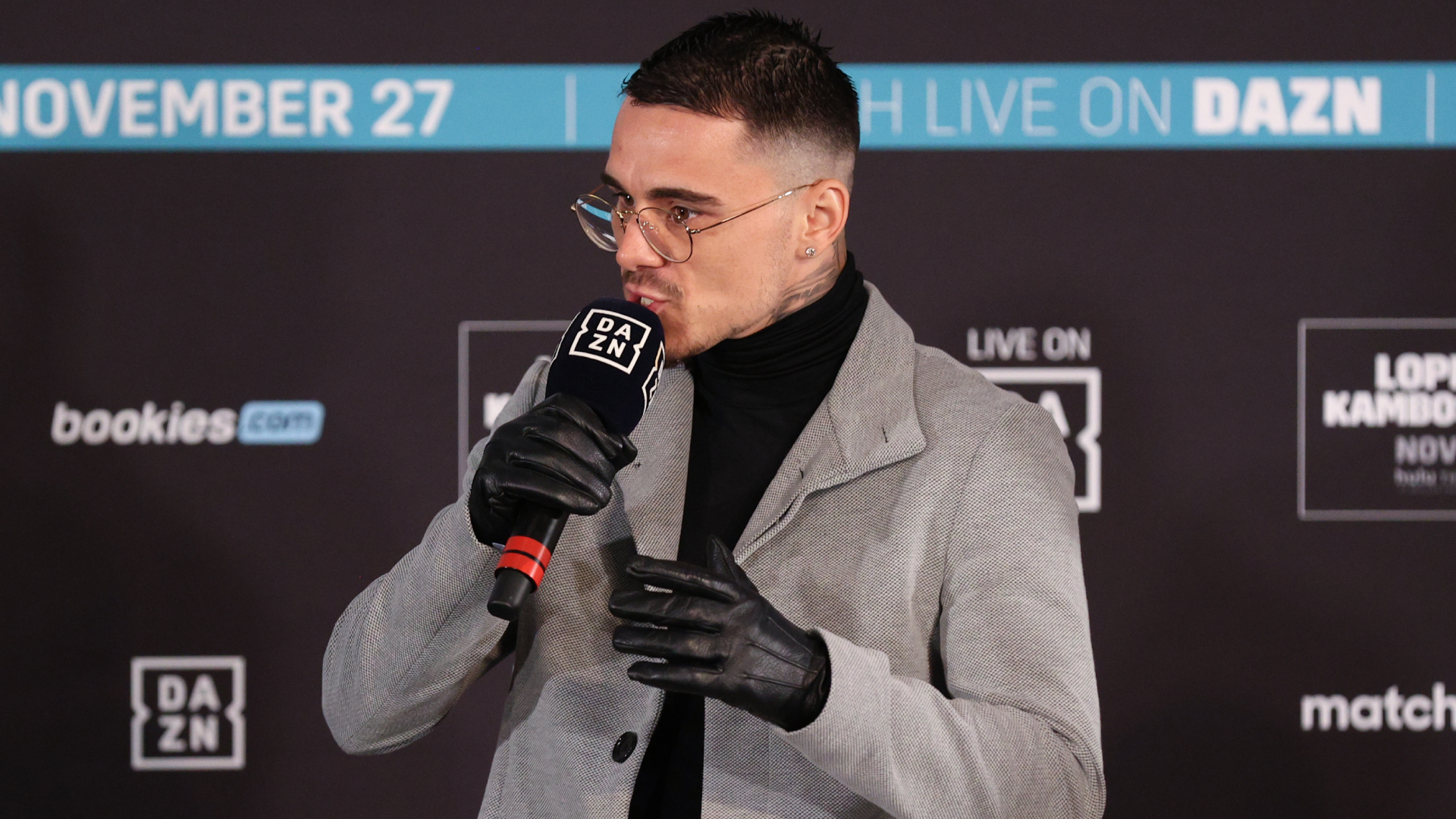 Kambosos had put together an impressive undefeated resume prior to challenging Teofimo Lopez in New York live on DAZN, but was never up for consideration for a pound-for-pound top 10 because that record did not include any big names. However, his fantastic showing in one of the fights of 2021 was enough for the new unified lightweight champion to enter the charts for the very first time, at the expense of the man he dethroned.
9. Stephen Fulton Jr. (new entry)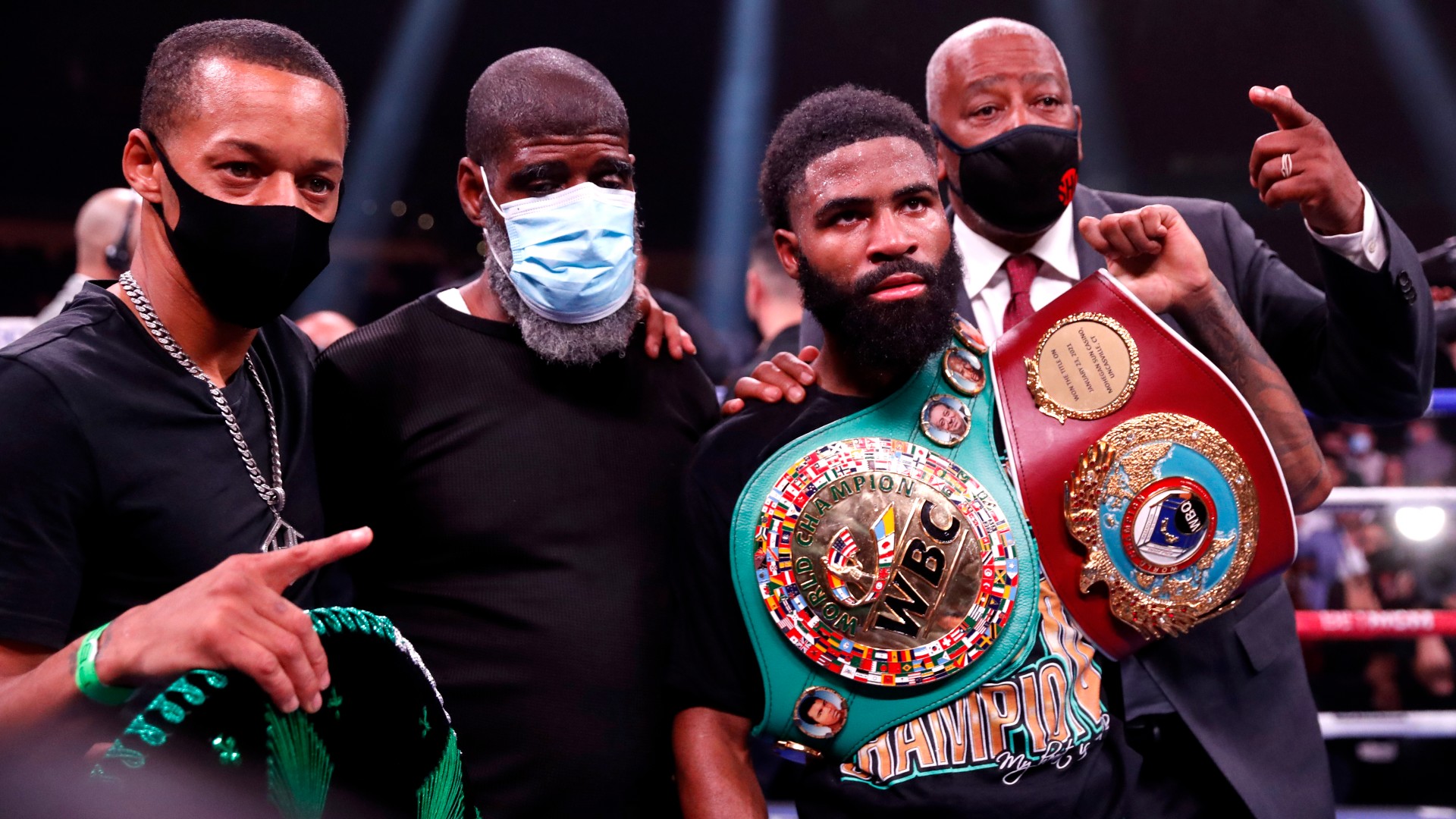 'Cool Boy Steph' has enjoyed a superb 2021, earning his first world title in January by beating Angelo Leo for the WBO super-bantamweight title before unifying that with Brandon Figueroa's WBC title on the same night as Lopez vs. Kambosos. There were some who expected the Philadelphia fighter to lose on both occasions, but instead he handed both Leo and Figueroa their first pro defeats and announced his arrival as one of the current elite.
10. Gervonta Davis (no change)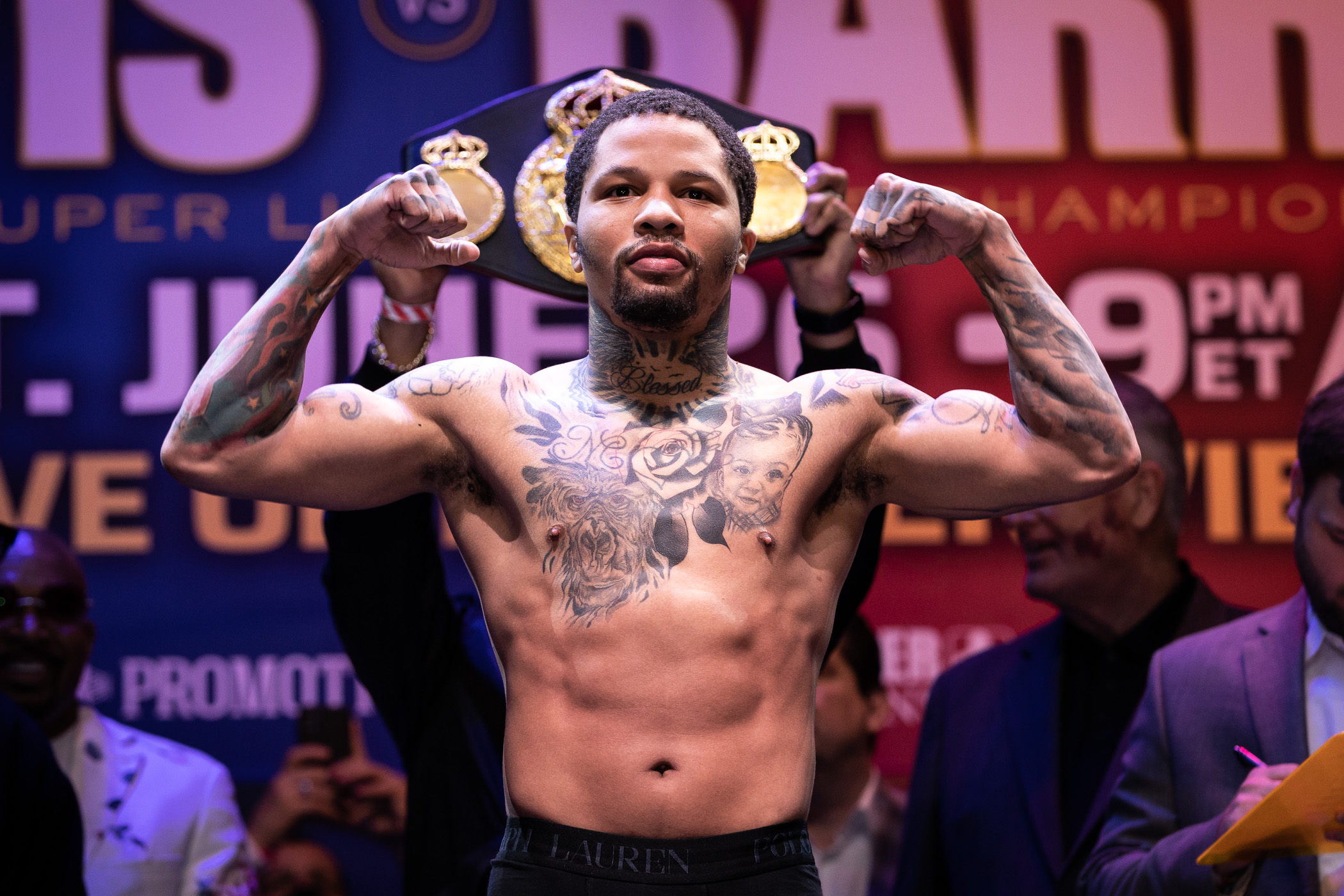 The undefeated three-weight world champion will likely need to take on better competition in any one of those three divisions if he is to push for top-five consideration in the future, after his Dec. 5 meeting with replacement opponent Isaac Cruz. However his achievements and credentials thus far ensure he remains on the top 10 for the time being, despite some serious competition bubbling underneath.
Also in contention...
Such is the current competitive state of boxing, there were some names that either narrowly missed out or have found themselves just slipping outside the top 10, for the time being.
Teofimo Lopez, of course, was displaced by his first career loss, but has all the tools to bounce back and fast.
Meanwhile, the man Teofimo dethroned himself, Vasiliy Lomachenko, had held onto his top-10 spot until now thanks in part to a strong rehabilitation win over the summer. Should he look back to his old self in December against the formidable Richard Commey, then move on to a title rematch of some description in 2022, the Ukrainian will be right back in the conversation.
One name that was very, very nearly promoted to spot #10 at Tank's expense was Juan Francisco Estrada, who has low key put together a tremendous run over the last few years including a super-flyweight unification win against former P4P stalwart Roman 'Chocolatito' Gonzalez. If the Mexican wins their discussed future rematch, it will be hard to argue against his inclusion any longer.
And while Fulton has earned a spot with an unbeaten record and two super-bantam belts, the other two are currently owned by Murodjon Akhmadaliev. Should a battle for undisputed be on the cards in 2022, not only would all the championships be up for grabs but probably also representation of their division on the P4P list.