Tyson Fury names six 'red hot' British heavyweight fighters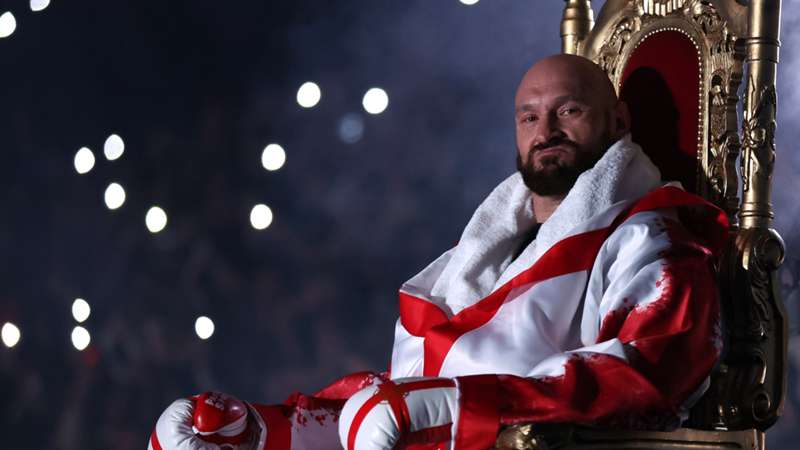 GettyImages
Tyson Fury namechecked several British fighters as 'red hot' as he suggested he and Anthony Joshua had inspired a new generation of talent.
Fury is the undefeated WBC champion while Joshua is now deposed after two defeats to Oleksandr Usyk, but he was twice the unified IBF, WBO and WBA heavyweight champion.
The pair are linked with an all-British fight but the clash seems no closer to being made than at any point during their rivalry, and talking to Sky Sports , Fury was content to praise both of their efforts.
"I think we've given them a lot to aim for, with me and AJ," he said.
"We've given them a lot of hope that it can be done. Because before I became world champion, Britain had only had maybe six or five world [heavyweight] champions throughout the history of boxing.
"All of a sudden we had a few more of late," he added. "A lot of highly ranked world heavyweights. I think we've inspired a lot of people and hopefully they can go on and continue to do well in the division."
Discussing the best the country has to offer, he named: "I think we've got a lot of talent. Young David Adeleye, Solomon Dacres, Johnny Fisher, Frazer Clarke, Nathan Gorman, Daniel Dubois.
"There's a lot of red hot talent coming through in this country especially.
"I think there's a lot of good fights at British level at the moment.
"I don't think they're anywhere near world level at the moment. They're only young people so they should be contesting for English titles, maybe the British title. So I'm not sure how far they can go, but they definitely look like good prospects."