Tyson Fury unleashes incredible personal attack on Oleksandr Usyk following collapse of their fight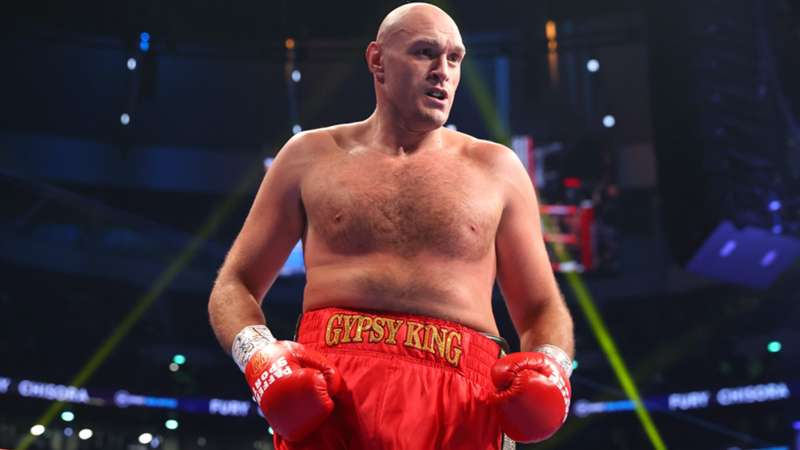 DAZN
Tyson Fury has slammed Oleksandr Usyk after talks for their eagerly anticipated undisputed title clash failed to produce a positive outcome.  
The pair had been locked in discussions for several weeks as they looked to secure one of the biggest fights of the year but demands requested by both ensured the fight is no longer happening. 
Fury, the WBC champion, and no stranger to these situations following previous frosty negotiation periods with Anthony Joshua and Deontay Wilder, has not wasted any time in addressing Usyk.  
Going on his own Instagram account, Fury didn't hold back as he goaded Usyk for not accepting the fight. 
"Usyk you little s--thouse. You proper little s--t bag, bog-eyed, gappy-teethed, ugly little rat b---ard. You little slimy f---er," wrote Fury on social media. 
"Tried all week to get out of it, begging for a rematch like a little girl. You got your rematch then didn't even want to fight at that. You little s--thouse pussy." 
"Always know, p---y, that you was never man enough to tangle with The Gypsy King, ever in your life. You little 14-stone coward, and your full team know it as well. And all the lawyers have got the full information, you little ugly b---rd."