UFC president Dana White responds to potential Tyson Fury vs. Jon Jones crossover fight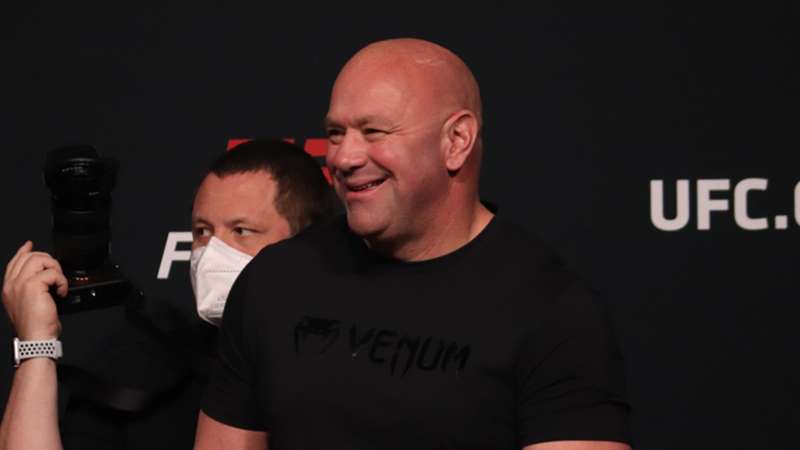 DAZN
UFC president Dana White is open to the idea of WBC world heavyweight champion Tyson Fury taking on UFC heavyweight champion Jon Jones. 
Fury and Jones were involved in a heated social media exchange last week with both men calling each other out to go head-to-head in a fight. 
Now White has given his thoughts on the potential crossover bout and made a comparison to the clash between Floyd Mayweather and Conor McGregor in August 2017. 
"If Tyson Fury really wants to fight Jon Jones in the UFC, I will make it happen. Here's my thing: Right now, Tyson, if you're serious, let me know," White said on the BroBible YouTube channel. 
"Tyson and I have a good relationship. I like Tyson Fury. We can talk all we want. Tyson can talk, Jon Jones can talk, I can talk, we can all talk. Let's do it.
"If Tyson is serious, and he wants to do it, listen, I got Floyd Mayweather to fight (McGregor) and we paid Floyd. We got Floyd the number he wanted. If Tyson Fury is serious, and he wants to fight Jon Jones in the UFC, let's start talking."