Watch Party: DAZN's newest feature allows viewers to watch live events together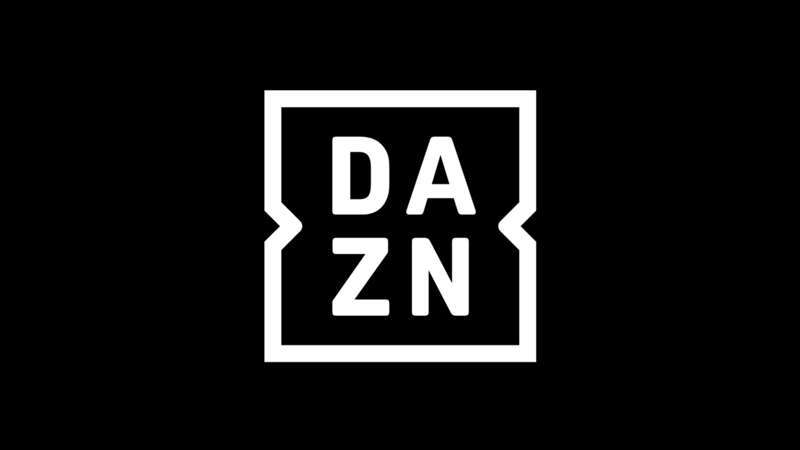 DAZN
What is Watch Party?
With Watch Party, you can watch live events with your friends and family when you're not together in person. You can use camera and audio to see and talk to your friends as the action unfolds. There's also a chat function for you to message the group.
What can I watch?
You can watch any live event on DAZN. (Note that Watch Party works for live events only, not live channels.) The stream of the event will be synchronized to show at the same time for everyone, so no spoilers.
How many people can use Watch Party at the same time?
You can have up to four people watching the same event on a Watch Party.
What devices can I use Watch Party on?
You can watch it on your laptop or PC on dazn.com.
How does Watch Party work?
Step 1 – start the event
Find the live event you want to watch, and after clicking on the tile, the "Watch Party" button should be visible below the player.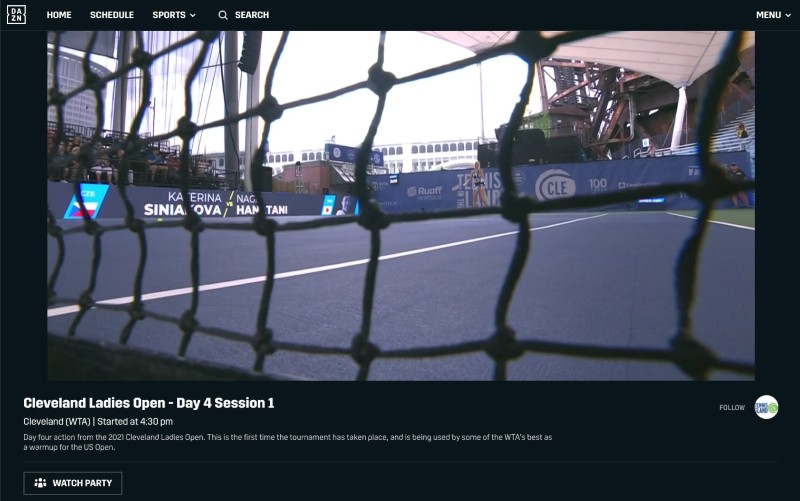 Step 2 – join room
After clicking the "Watch Party" button the page will re-load, and you have the option to "Join Room."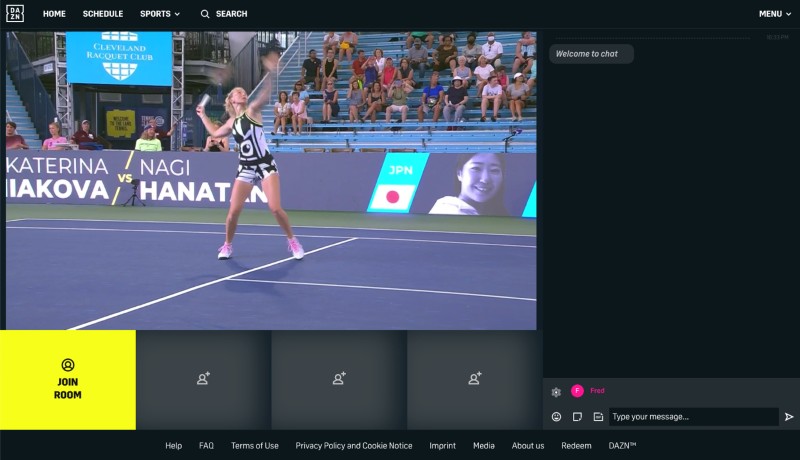 Step 3 – video and audio
After clicking "Join Room" you'll see a message appear over the screen asking you to set your display name, audio and video settings. You'll need to give your browser the permission to access your webcam and microphone.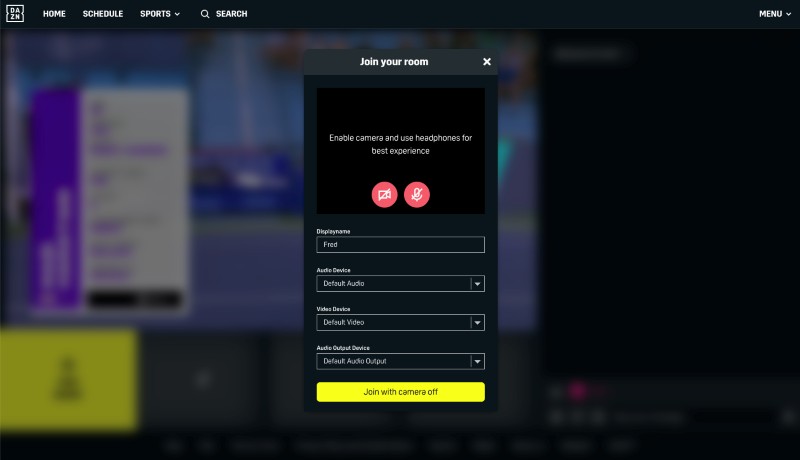 Step 4 – invite a friend
If you hover over any of the other free spots you'll get an option to "Invite a friend." Click on this to display another modal message where you can copy the unique URL to your Watch Party, and share with your friends via email etc.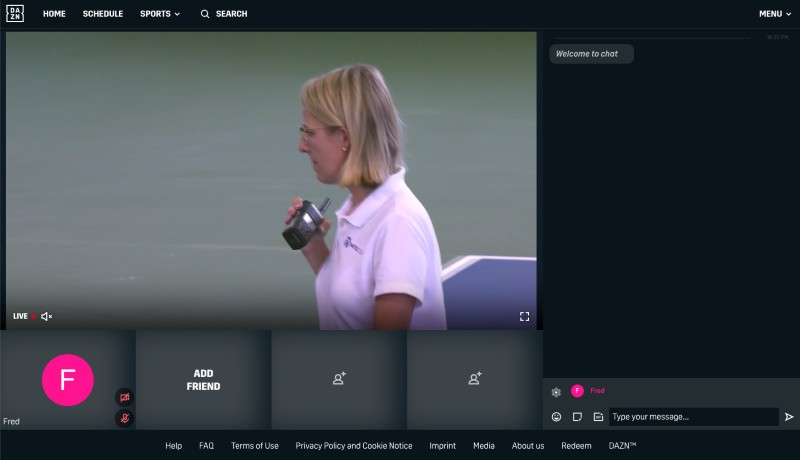 Step 5 – start watching
As your friends join you'll see them appear across the bottom of the player. There's space for up to four people per room.
There's also a text chat facility down the right-hand side, into which you can insert a range of emojis and GIFs.
Tips for using Watch Party
Use the latest version of Chrome, Firefox, Safari, or Edge on your PC or laptop
Ensure your DAZN account has permission to watch the same DAZN stream as those you're sharing the invite (typically this means you must be from the same DAZN territory)
Ensure everyone has their own DAZN account
Close/Quit other applications running on your machine, e.g. Microsoft Teams and Outlook
Use headphones to avoid the sound from the DAZN stream feeding back into your microphone