Barcelona captain Alexia Putellas issues warning before UWCL final with Wolfsburg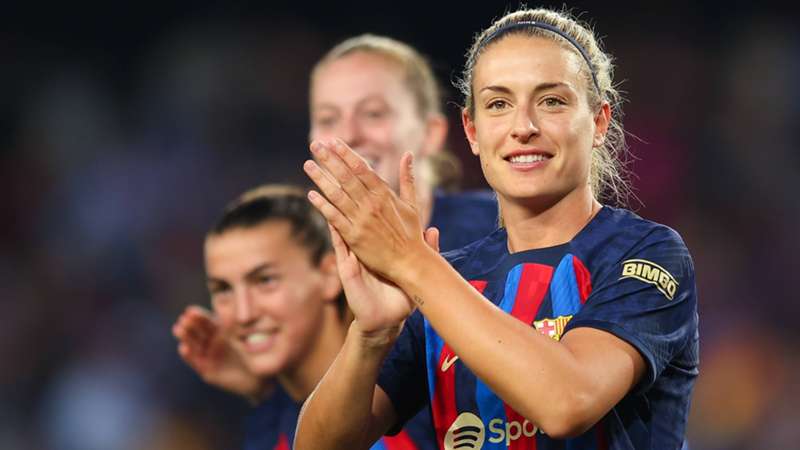 DAZN
Barcelona captain Alexia Putellas believes what transpired in last season's UEFA Women's Champions League semi-final against Wolfsburg will have no relevance when the two teams meet in this season's final on Saturday. 
It was Barcelona who came out on top, 5-3 on aggregate, when the pair went head-to-head in 2022 which included a 5-1 first leg thrashing at Camp Nou. 
However, a year removed from that tie, Putellas stated that facing Wolfsburg this time around in Eindhoven will be a different proposition.
"I mean, starting with that, this is a final and what happened in matches last year against them, I don't think that will have any influence," Putellas told DAZN. 
"What I'm saying is that it is a final, for them it's an opportunity, and for us it's another opportunity.
"It's true that playing in a final against players that you've already played against, fairly recently, last year in semi-finals, can give you a bit more information, but you're in a situation without a lot of context and there are a lot of variables, you're in a Champions League final.
"So, I don't think that last year's semi-final will have a lot of influence on this final."
Fans can watch this season's UWCL final between Barcelona and Wolfsburg for free on the DAZN Football YouTube channel.