There was a jovial atmosphere inside the AT&T Stadium in Texas last Saturday night. In the biggest sporting spectacle since the planet was smothered by the Covid-19 pandemic, the brilliant Canelo Alvarez satisfied his adoring public by forcing the surrender of Billy Joe Saunders after eight fascinating rounds.  
For boxing's biggest superstar, what comes next was already heavily speculated in the pre-fight build-up (and rounded up here on the DAZN website). With one belt at 168lbs left unclaimed by the Mexican icon, Caleb Plant's IBF strap, it's safe to assume that Canelo will target the gutsy Tennessean sometime in 2021.
But what about Saunders? What's next for him?
Amidst the chaos and celebrations that followed Canelo's expected victory at the weekend, Saunders sat in his corner with a towel hiding his battered face. For seven and a bit rounds, the 2008 Olympian performed admirably, but a well-timed right uppercut changed the direction of the fight emphatically, as well as altering any plans for Saunders' immediate future.  
Despite the correct decision to abort Saunders' unlikely mission coming from Mark Tibbs, the now former world champion at 12st was the recipient of mocking and abuse from social media with current fighters and former world champions taking a great pleasure in kicking Saunders whilst grounded.  
Fernando Vargas, a fighter reputed for his incredible levels of bravery, compared Saunders to a female dog whilst heavy-handed contender Edgar Berlanga said that his rival's exit was "bad for business". Although such statements were massively countered by the familiar "brave" shouts that always accompany a British fighter's losing efforts, the manner of defeat is almost certain to wound Saunders. 
Eddie Hearn, the promoter of Saturday's event, has gone on record insisting that the injury suffered by Saunders — four broken eye bones —is likely to side-line him for a sustained period, but after healing, what will Saunders have left?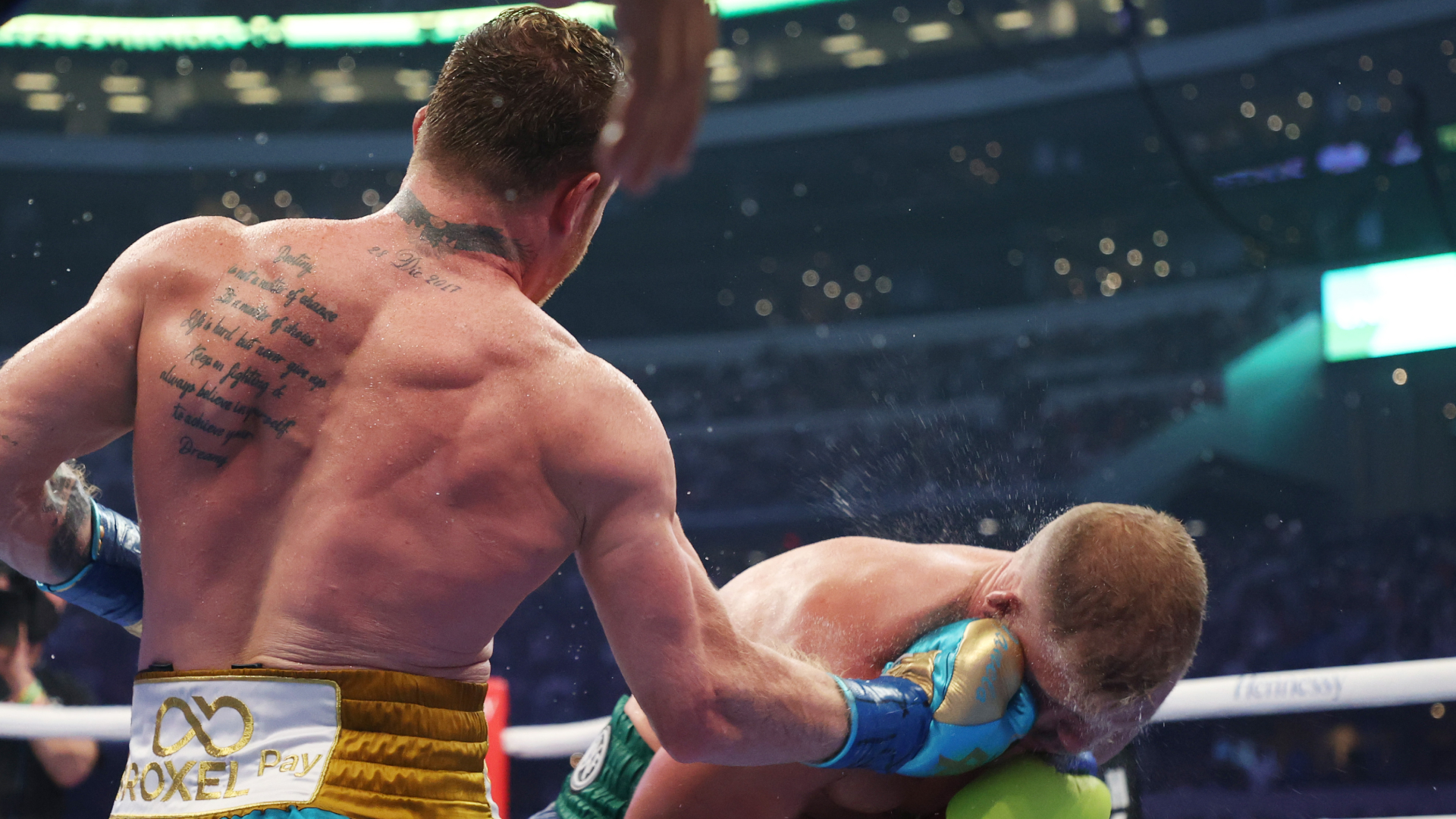 Billy Joe Saunders: return or retirement?
His climb to boxing's peak as a professional began 12 years ago and it has been dramatically halted with an injury that will surely have a major impact on his performances moving forward? Opportunities will likely exist in the shape of domestic grudge matches with the likes of Chris Eubank Jr, who taunted Saunders after Saturday's loss, and Callum Smith, but does Saunders really need to risk a severely traumatised eye for fights on a smaller platform than Canelo? 
Look at Kell Brook. His shellacking at the hands of Gennadiy Golovkin in 2016 prompted Dominic Ingle to wave the white towel to save his fighter's eye but the issue was still apparent just a few months later. Brook took a knee against Errol Spence and refused to get back up. It's an injury that rarely goes away for fighters and in a sport where punches to the face headline the job description, it's a risk that some fighters might not be prepared to take once suffering it for the first time. 
Recovery should be the instant priority for Saunders and if he makes the decision to resume his career at the highest level then it's one he should approach with caution. He's a two-weight world champion, boasts a number of excellent wins, and he doesn't have to work another day in his life. Despite those aforementioned luxuries, the opportunity to prove himself once more might just outweigh everything that has come before.