Once stablemates under the dominant Golden Boy Promotions banner, Canelo Alvarez and Bernard Hopkins are no strangers to one another.
The latter played a big part in hyping Canelo's potential in the early stages of the Mexican's career and his admiration hasn't decreased despite Canelo's departure from GBP.
While their respective 'primes' occurred at different points in time, the thought of a clash between the best versions of these two warriors is truly intriguing.
So, DAZN looks at a potential battle between the boxing icons here. Who do you think would win?
Bernard Hopkins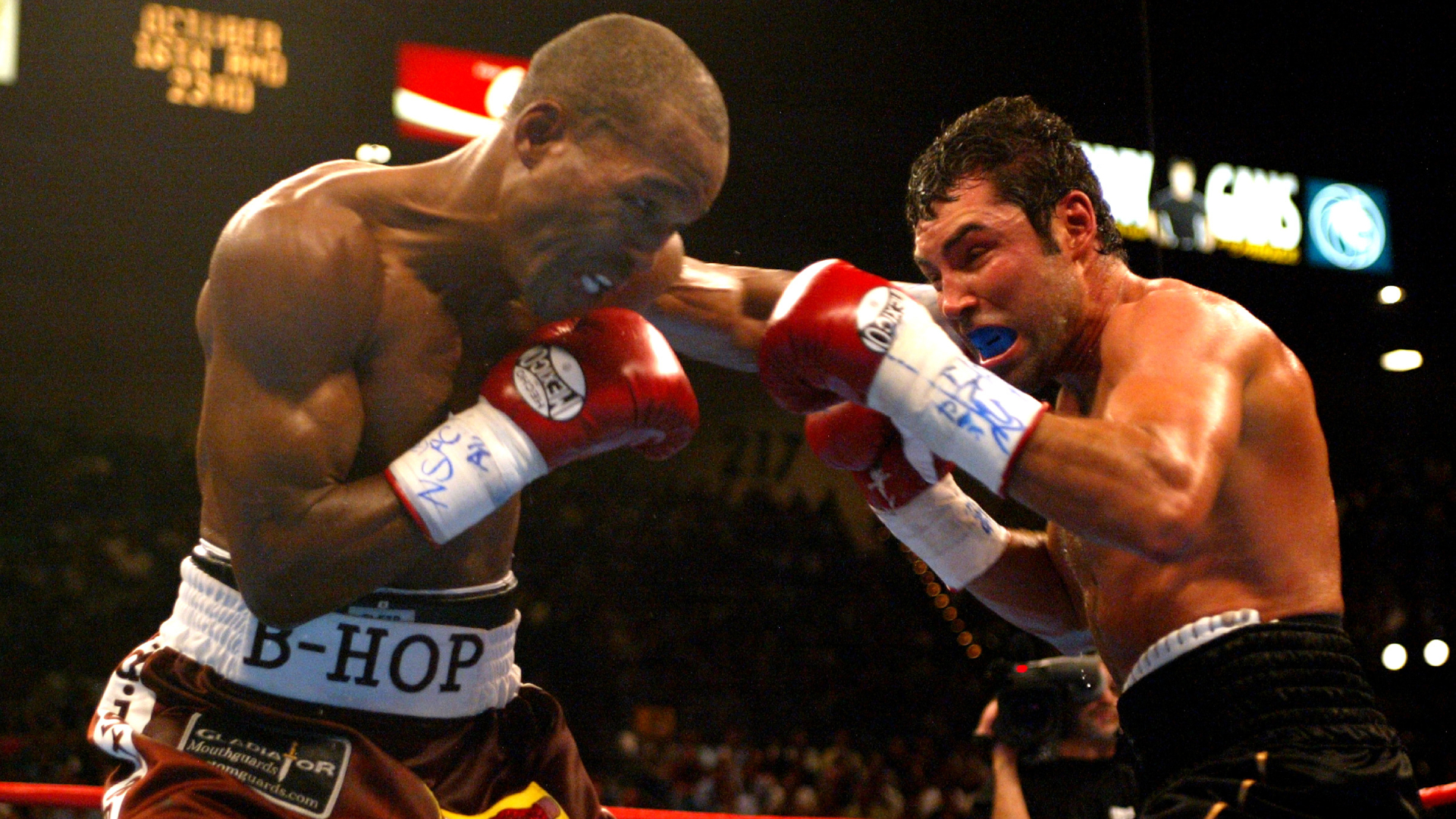 Arguably the fighter of his generation, Bernard Hopkins' rise to the top of boxing's P4P rankings was an unlikely one born out of ridiculous dedication. A street kid with no direction, Hopkins' inevitable incarceration was the springboard for one of boxing's most remarkable careers that saw the Philadelphian veteran reign as world champion well into his 40s.
With skilled footwork and one of the sharpest boxing minds ever seen, Hopkins was a complete fighter who could do everything well. His 2001 win over Felix Trinidad inside a patriotic Madison Square Garden weeks after 9/11 shocked the world, but it was proof that Hopkins was an elite fighter, and his reputation would soar afterwards. 
Against Oscar De La Hoya, Antonio Tarver, and Kelly Pavlik, Hopkins added more weight to his legacy as he captured world titles at middleweight and light-heavyweight. Even in his later years, Hopkins still insisted on the biggest challenges as he closed his career with losses to Sergey Kovalev and Joe Smith. The manner of both defeats couldn't tarnish a legendary profile that was secure many years earlier. 
Canelo Alvarez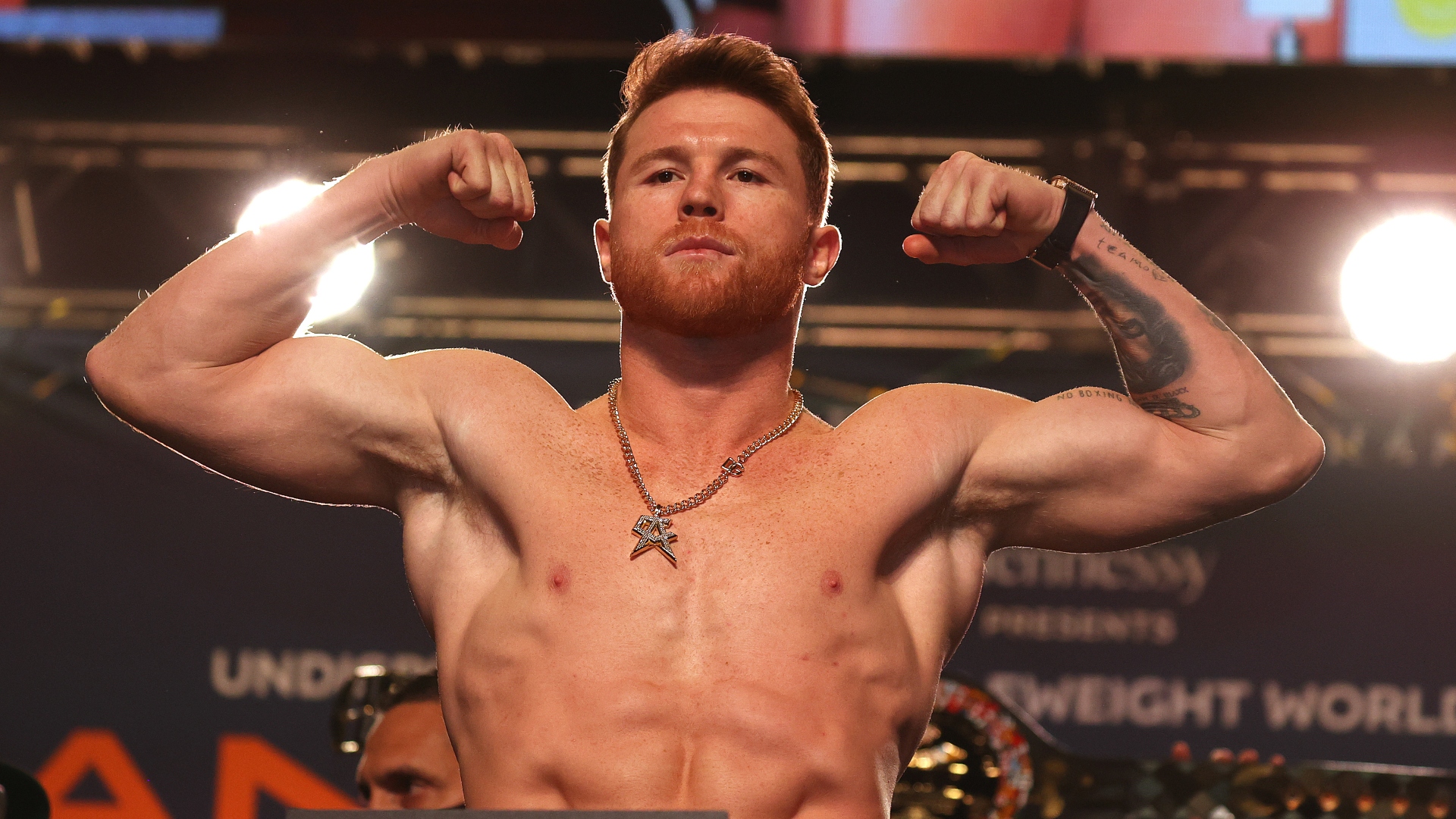 With Hopkins' success story unexpected, the same cannot be said about Canelo Alvarez.
A teenage protégé in his native Mexico, it was aware early on in Canelo's career that the sport's biggest prizes would one day be his. His stellar rise as an outstanding prospect was rewarded in 2011 when he won the WBC title at 154lbs with victory over Matthew Hatton. 
His momentum was sensationally derailed in 2013 when he was beaten by Floyd Mayweather, but the defeat didn't just make Canelo a lot of money, it made him a better boxer. Undefeated since the Mayweather setback, Canelo has embarked on an incredible journey that has saw him become a four-weight world champion including holding all the marbles at super-middleweight.
Battles with Miguel Cotto, Sergey Kovalev, and a legendary rivalry with Gennadiy Golovkin have ensured that Canelo has always sought the biggest challenges and he's done it whilst carrying the weight of boxing on his shoulders. Still hungry and very much an active fighter, the Canelo story still has many chapters left and with speculation linking him to fights at cruiserweight and heavyweight, who knows what the future holds for the 31-year-old. 
The Fight: Canelo vs. Hopkins 
The first question that springs to mind is this: in which division would these two multi-weight kings ideally clash in this hypothetical scenario?
In this writer's opinion, two truly outstanding middleweights would have to meet at 160lbs despite their domination in other weight classes and that means Canelo takes on the best version of Hopkins, who made a record number of defences of his world title. 
Canelo is a patient fighter who likes to analyse what's in front of him, but would that be a mistake against a fighter as skilled as Hopkins? Jermain Taylor burst out of the traps against 'The Executioner' in their first meeting in 2005 but he almost paid the price for it late on as Hopkins dominated the latter rounds before losing narrowly and controversially on the scorecards. A trademark methodical start from Canelo would likely also require a big finish in the fight's second half in order to pay off.
For all Canelo's excellence, there's has also been a certain type of fighter that has given him his sternest challenge, as seen when he went up against Mayweather, Erislandy Lara and Golovkin. Hopkins operates on a similar level to Mayweather and would be heavily favoured to dictate the fight vs. both Lara and 'GGG.' 
The prediction...
The Mexican would have several big moments in the fight but would he have enough to convince the ringside judges he was the better fighter? Probably.
Like in the Taylor fight, and also against Joe Calzaghe three years later, Hopkins would be left frustrated at the end as Canelo celebrates, I cannot help but feel.
This could perhaps be one of the toughest DAZN Dream Fights to predict and a very, very close bout in the reality of an alternate universe, but the author's call is a slender decision in favour of Alvarez. 
A rematch may lead to a different outcome but there'd be a closeness in the first encounter that would persuade Hopkins he was the better man despite Canelo getting the official verdict.