It all started with a positive COVID case. British welterweight prospect Conor Benn was set to face Adrian Granados in the first night of last year's Fight Camp.
In the chief support slot to this main event was Nottingham's Leigh Wood who was challenging the dangerous Xu Can who held the WBA 'regular' featherweight title. It was a fight where many dismissed Wood's chances of winning his first world title along with lasting the full 12 rounds against a champion known for devastating knockout punches.
Then, just two days before the second instalment of Fight Camp got underway last July, Benn tested positive for COVID, postponing his clash with Granados, and as a result, Wood vs. Can was elevated to main event status.
This was just Wood's second fight under head trainer Ben Davison who was fast becoming one of Britain's best cornermen and his effect on the 33-year-old was already showing inside the ring. Prior to the Can fight, Wood showcased his aggressive side in a British title fight against Reece Mould the previous February. After knocking down Mould in round four, Wood continued to batter his Yorkshire foe, sending him to the canvas twice in the ninth before the fight was waved off by referee Bob Williams.
While this change in style by Wood was impressive to see, there was a gulf in fighting ability between Mould and Can. But when the opening bell rang on night one of Fight Camp last Summer, Wood wasn't going to show the reigning champion any respect. The Nottingham man went on the front foot, taking control of the centre of the ring and slowly wore down Can before finishing off the WBA title holder with a right hand in the final round.
Looking back on the fight in an exclusive chat with DAZN News, Wood saw this win as a way to silence those who doubted him in the biggest fight of his career so far.
"To rip the script up and win most of the rounds and stopping him in the closing seconds of the fight is me sticking my fingers up and saying 'f—k you'," Wood said.
His celebrations once the contest ended equated to a huge exhale of pent-up energy. Leaping onto the ropes to salute the small crowd in attendance, Wood had realised that he produced a career best performance and was bringing a world title back to Nottingham, a city which was craving for its next boxing superstar following the retirement of Carl Froch in 2014.
When discussing the strategy for his fight against Can, Wood wouldn't reveal too much about the plan Davison devised, but made it clear that the only way the WBA 126lb belt was coming back to the East Midlands was by showing Can no respect.
"I don't shout about it because I don't want to give too much away for future fights. I keep things a little bit closer to my chest.
"He is one of those fighters that likes momentum, ring generalship was paramount in that fight.
"The last place you want to be against a volume puncher is edging towards the ropes or corner where you've got nowhere to go. When you make your decision to go left or right, you might get caught.
"Killing momentum, occupying his hands, it was all in the game plan."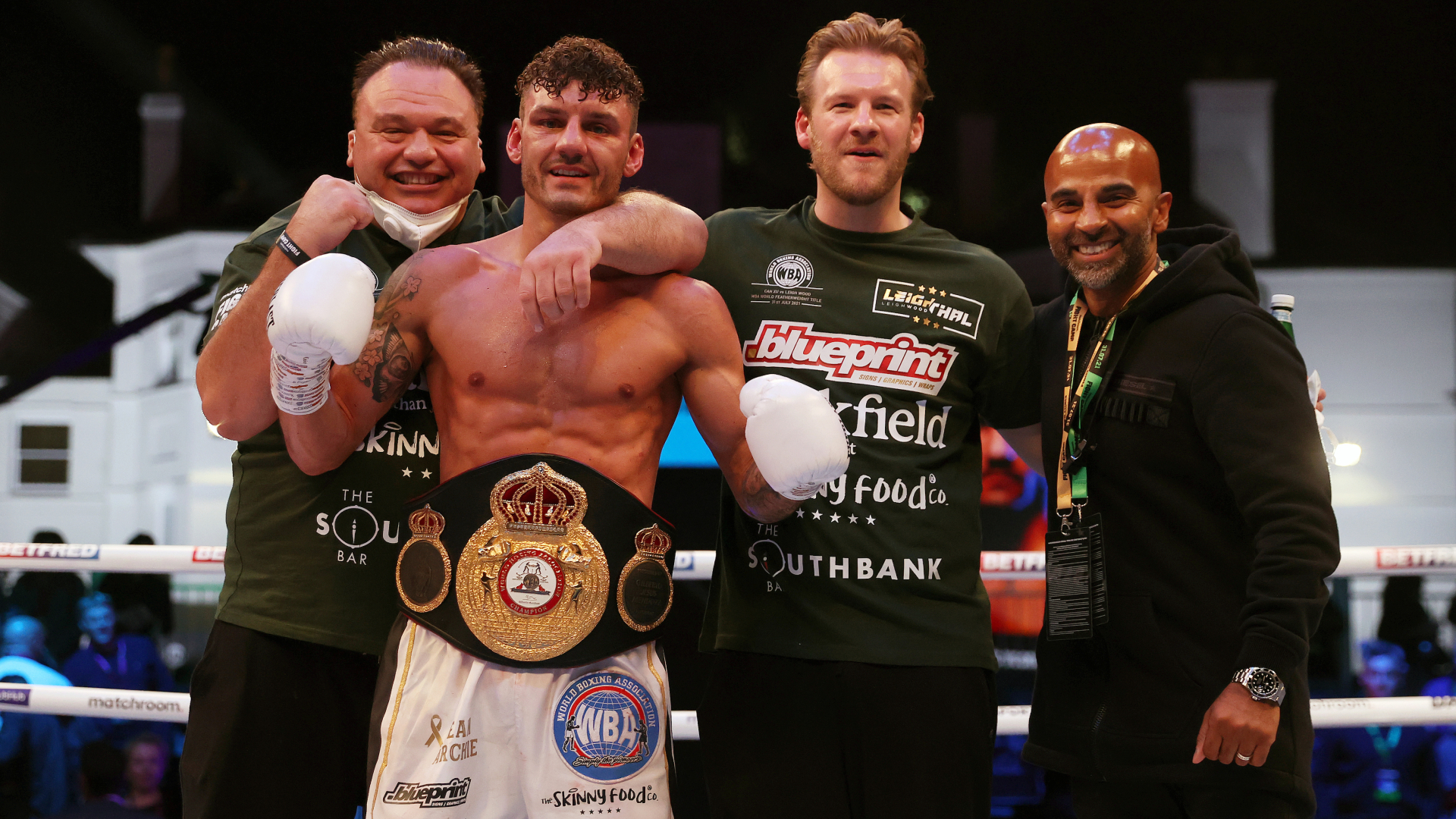 More often not, when a football team changes its manager, there is the so called 'new manager bounce' and from the outside looking in, it looked like Wood had experienced the 'new trainer bounce' as a result of linking up with Davison.
However, Wood was quick to dismiss this notion, citing that Davison has found ways to unlock his power in a calculated manner rather than someone who swings and hopes.
"It's more about instructions, game plan. You can have all the power in the world, but if you've got no base, forget about it, you're never in a position to throw," Wood explained.
"Me dancing round the ring with all this power, even if I land, sometimes my feet are in the wrong place, when I'm moving, I'm slightly out of range or I'm jumping in range to land. All these stupid little things at the time I never really thought of because I just thought I can move, I can make him miss, I'm going to play with distance until I find the right shot.
"Looking back on it, it's a bit daft, you're chancing, playing with odds. If you can punch like myself then, you need to set your feet first of all to let your shots go."
The victory against Can at Fight Camp to capture the WBA 'regular' featherweight title has opened an array of doors for Wood, but first he must face mandatory challenger Michael Conlan.
The pair are set to go head-to-head on March 12th exclusively live on DAZN (except Australia and New Zealand) inside a raucous Motorpoint Arena in Nottingham. If Wood does overcome Conlan, then an exciting future lies ahead. Fellow English featherweight Josh Warrington faces Kiko Martinez for a second time at the end of March as he looks to reclaim the IBF world title.
A win for Warrington could potentially set-up an all-English featherweight unification showdown with the City Ground, the home of Wood's beloved Nottingham Forest FC, being touted as a potential venue.
Bringing world championship boxing to a fight mad city, fulfilling your boxing dream of staging a world title fight at the City Ground, these are all aspirations being ticked off by Leigh Wood, but while he is not letting himself get too carried away with what the future may hold, none of these thoughts would become feasible if he didn't produce the fight of his life against Xu Can at Matchroom Square Garden.