Bob Arum doubles down, says he won't be involved in promoting Terence Crawford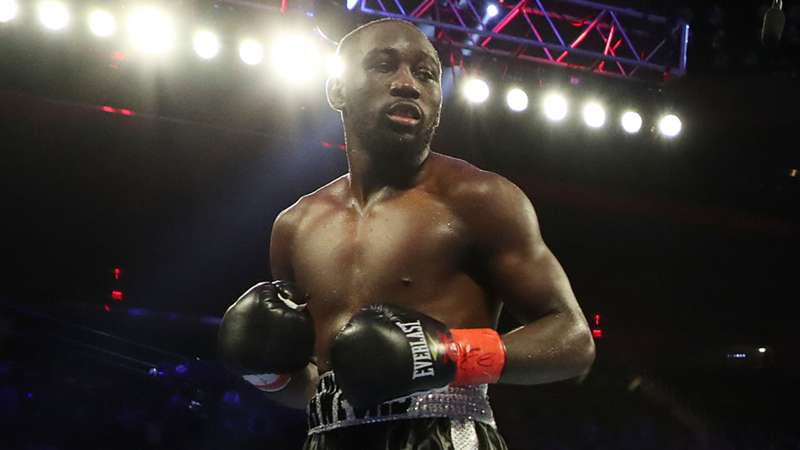 DAZN
Top Rank chairman Bob Arum has attacked Terence Crawford once again, after repeatedly claiming the welterweight champion was not worth his time.
Speaking to BoxingScene, Arum doubled down on his previous comments after Crawford publicly asked to be released from his contract as a reaction to the promoter's previous barbs.
Arum said: "I don't give a s—. I don't care because what (the Crawford camp) did was reprehensible. The lawyer sent a letter to us. OK, that's fine. That's what lawyers do. But you don't release it to the press. 
"All of this should have been behind closed doors like what men do. I'm not going to take this s—. I'm just not going to do it, because the truth is I've lost money with this guy."
Arum believes that Crawford's manager Brian McIntyre leaked details of the fighter's contract, which is set to expire in October 2021.
The promoter claimed that he will now stop promoting Crawford and will allow his stepson Todd duBoef to oversee the boxer instead.
"It will be another hit on my net worth," Arum continued. 
"I'm being serious. I turned the whole project of Crawford over to Todd. I washed my hands of it. I'm too emotional about it.  
"I have long since departed working with Crawford."
The comments represent further stoking of the flames between the two parties, after Arum said that Crawford would not promote his events as strongly as the biggest names in boxing, such as Manny Pacquiao, and asked, "Who the f— needs him?"
Arum believes that a potential fight with Crawford and Errol Spence Jr. is a potentially attractive fight, but questioned if the pair of them would be able to produce an economically viable product for television as the impact of the coronavirus becomes clear on finances.
"An essential element to all the big pay-per-views is the closed circuit — the bars, the restaurants," Arum explained. 
"They can account anywhere from $3 million to $5 million to the bottom line. That's not going to be available. And this — the price of the pay-per-view is too f—ing high because the cut that the satellite and cable systems take is way too much in my opinion."
The Top Rank chief also believes that both boxers would want a guaranteed $10 million to commit to the deal.
"The problem is the guarantee that each of them want is unsustainable," Arum said.
"But I ain't gambling millions of dollars on this promotion. It's all well and good to talk about the fight but who's going to pay for it?"