Gervonta 'Tank' Davis wary of two Ryan Garcia dangers ahead of April 22 fight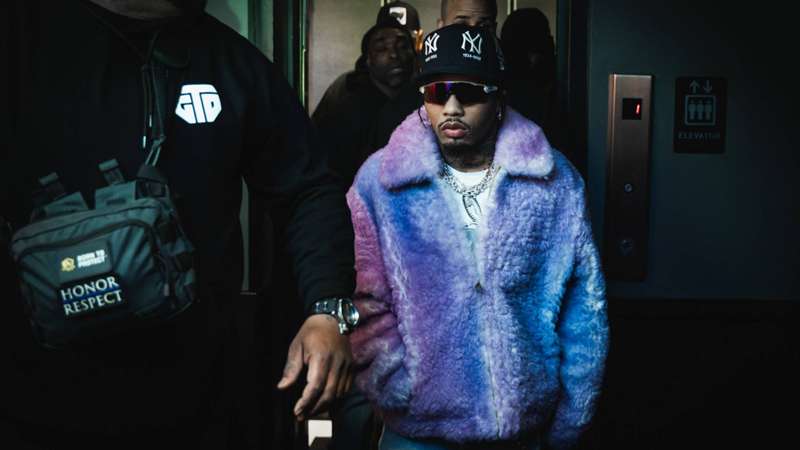 DAZN
Gervonta 'Tank' Davis does not look fazed when it comes to his clash with Ryan Garcia on April 22.
The pair officially kicked off the build-up to the mega-fight this past week with two press conferences and as expected, they were lively.
This fight, which takes place at the T-Mobile Arena in Las Vegas, will capture the imagination of boxing fans across the world with both men possessing immense speed and power, but who will be able to withstand the most punishment and emerge victorious?
There has been evidence already of Garcia proving he can turn a fight on its head following his meeting with Luke Campbell in 2021. The young American was knocked down with a body shot in the second round, but managed to comeback and stop the fight in round six. 
But despite the impressive turnaround, this particular performance did not impress Davis. 
"Yeah, but Luke ain't got no crazy power. He didn't jump on Ryan when he hurt him." Davis told The DAZN Boxing Show when asked whether Garcia has heart. 
As previously mentioned, the speed and power of both men has made them must-see attractions in boxing, but while Davis had praise for Garcia's attributes, it's not something that concerns him ahead of next month's fight.
"We definitely have got an eye out for his speed and power," Davis said.
"That's basically it though, that's all he's got is speed and power."
The superfight between Davis and Garcia will air live on PPV next month, including on DAZN PPV.