Tony Bellew makes his Errol Spence vs. Terence Crawford prediction: 'There's no wrong selection'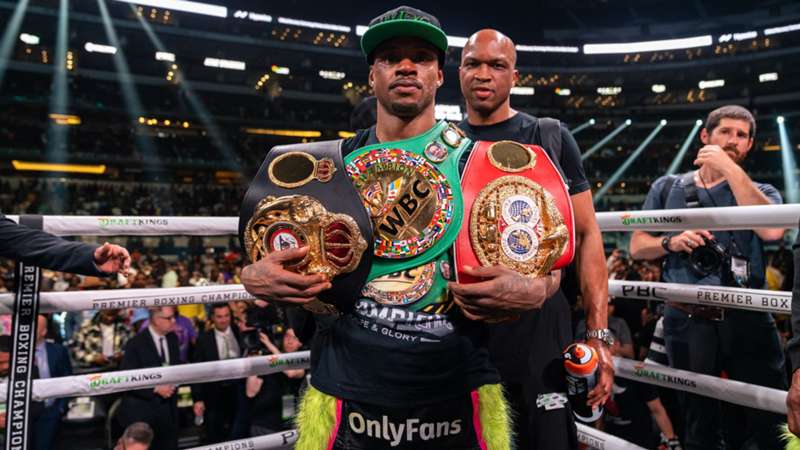 DAZN
The fight we've waited so long for is finally here this Saturday night as Errol Spence and Terence Crawford finally settle their rivalry and tell us who is the world's best welterweight. Because we've had to be patient for this fight, about six or seven years in the making, I've changed my mind many times who'll win and I'm still not confident on a pick just days before the fight. 
What we have here is two outstanding talents, probably at the peak of their powers, who both have no idea what it's like to lose as a professional. It's very rare that boxing throws these ingredients together for big fights, but this fight is as big as they come and I'm expecting a memorable battle that will have a definitive winner. 
At this very moment, I must go with Crawford, and a lot of that selection is based on what Spence has been through lately. There was that serious car crash and pulling out of his fight with Manny Pacquaio. Is his body ready for the demands of a fight of this size? It possibly could be, but I don't question Crawford's condition the way I do Spence's. 
Against Yordenis Ugas, there were a few moments that I thought Spence wasn't at his best and when I was watching him in that fight, I was thinking how he'd do if he was in with Crawford that night. I've mentioned the injuries outside the ring and all the years he's had to fit his huge frame into 147lbs, I just wonder whether this will be too much for him. 
One thing I'll say for Spence is that he does have a big size advantage and if he can enter this bout at 100% then he'll be looking to make that count. Spence is one of the best body punchers in the sport right now and if he can get close to Crawford early and work his body, similar to his fight with Kell Brook, that could be interesting down the stretch. 
With Crawford though, you just see a fighter who is always at his best and always finds a way to deal with whatever is in front of him. He's my pick to win and I don't think it'll be close or controversial but both fighters have a lot going for them, Crawford just a little more, and that's why I pick him. There's no wrong selection in this fight. That's how good both men are, and I hope they go out and deliver on Saturday night.