Bryan Danielson makes AEW debut; CM Punk returns with a victory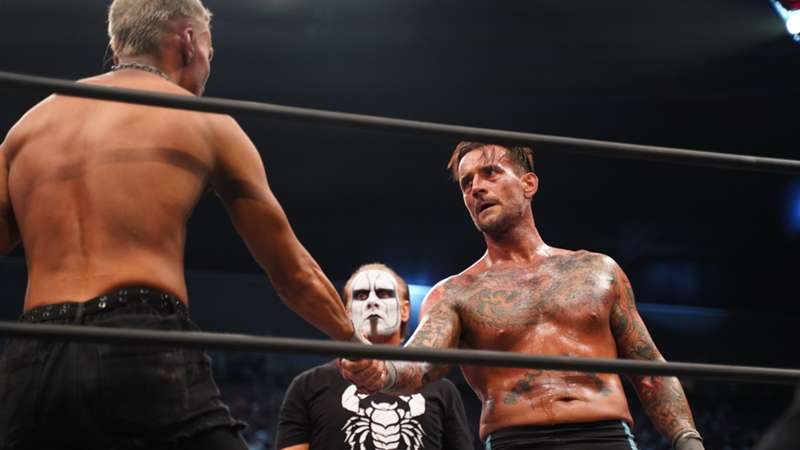 DAZN
HOFFMAN ESTATES, Ill. — CM Punk returned from a seven-year hiatus to defeat Darby Allin. The crowd appeared satisfied with their hometown guy winning in his return to action. They hadn't seen nothing yet. It was just getting started.
After Kenny Omega beat Christian Cage in the main event, The Elite came down to congratulate Omega. The group put a beating to Cage. The Jurassic Express ran down to help their friend. But The Elite put the boots to them. Then former WWE NXT Heavyweight champion Adam Cole came out to an enormous pop to seemlingly to help the beaten guys. Instead, Cole put the boots to Jungle Boy. 
As Omega was closing the show,"The Final Countdown" music blared and out came former WWE Heavyweight champion Bryan Danielson (aka Daniel Bryan) to a thunderous reaction. Omega and Cole slipped out while Danielson put the boots to Matt Jackson. 
Jackson went back a bit and Danielson delivered his patent flying running knee with the crowd in unison chanting "Yes".
Here is what happened at AEW All Out 2021.