What do wrestlers think of Dave Meltzer's star ratings? Will Ospreay has his say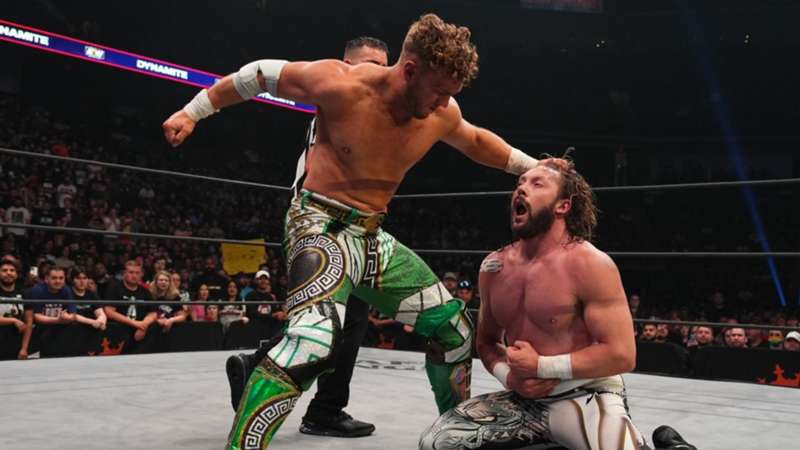 DAZN
Will Ospreay was once again in stunning form this past weekend when he outlasted a number of performers including Bobby Fish and Lance Archer, to land the 1PW heavyweight title.  
Arguably pro wrestling's most talented performer, Ospreay's performances over the last few years have earned him numerous plaudits from the wrestling media. 
As it stands, Ospreay is level with Mitsuharu Misawa when it comes to receiving the coveted five-star award from Dave Meltzer of the Wrestling Observer Newsletter.  
Last August, Ospreay collected four five star matches across three different promotions and he hasn't slowed down in 2023 thanks to his all-time classic with Kenny Omega at Wrestle Kingdom in January. 
But while he is the recipient of such praise from one of pro wrestling's most prominent journalists, do the stars matter to Ospreay? 
"Yes and No," said Ospreay when speaking exclusively to DAZN at 1PW's All or Nothing event in Doncaster. 
"The reason why I say no is because they don't impact my paycheque. I still get paid the same regardless.  
"In my humble opinion, they don't matter in terms of financial gain, but in terms of viewership, because I'm this British kid who has done it on Indy shows, I know that when my [NJPW] contract comes up, there'll be a fight for who wants the best five-star wrestler right now.  
"If you ask somebody like Jay White, he hates it, and Bully Ray, he hates it as well. I can't help but say that it's done wonders for me.  
"My contract with New Japan is up next February so from that point who's not gonna want this kid who's dedicated to being a hard worker and wanting to put on the best quality of matches."