The Eubank family is one which is synomynous with British boxing and on October 8 another chapter is set to be written for this fighting family. 
Chris Eubank Jr., the son of former two weight world champion Chris Eubank Snr, will take on Conor Benn at London's O2 Arena in what is a monumental night for the sport. 
During the 1990s, Chris Eubank Snr and Nigel Benn were involved in two epic fights which brought Britain to a standstill, and now their two sons will be looking to settle this long-running feud. 
While Eubank Snr is mostly known amongst fans for his rivalry with Nigel Benn, he is also someone who won world titles in two different weight divisions. 
DAZN takes a look at the career of Eubank Snr and how he has become one of British's boxing's biggest names. 
What is Chris Eubank Snr's record? 
Chris Eubank Snr boasted a 45-5-2 professional record with 23 of those wins coming by way of knockout. 
Which world championships did Chris Eubank Snr win? 
WBO world middleweight champion (November 1990 - June 1991)
Chris Eubank Snr won his first world title following a brutal fight with Nigel Benn who Eubank Snr stopped in the ninth round. 
He then went onto make three successful defences of his WBO title against Dan Sherry, Gary Stretch and Michael Watson. 
After reaching 28-0 as a middleweight, Eubank Snr vacated the WBO middleweight title and moved up to super middleweight. 
WBO world super middleweight champion (September 1991 - March 1995)
After going head-to-head at middleweight, Chris Eubank Snr and Michael Watson met for a second time, but this time for the WBO world super middleweight title. 
Eubank Snr was victorious, but it was a fight where Watson suffered a near-fatal injury after being hit with a huge uppercut in round 11, and was later stopped early in the twelfth. 
Eubank Snr then made 14 defences of his WBO super middleweight title before losing to Steve Collins in 1995. 
Chris Eubank Snr's notable career highlights
Eubank Snr beats Benn to win first world title; November 18, 1990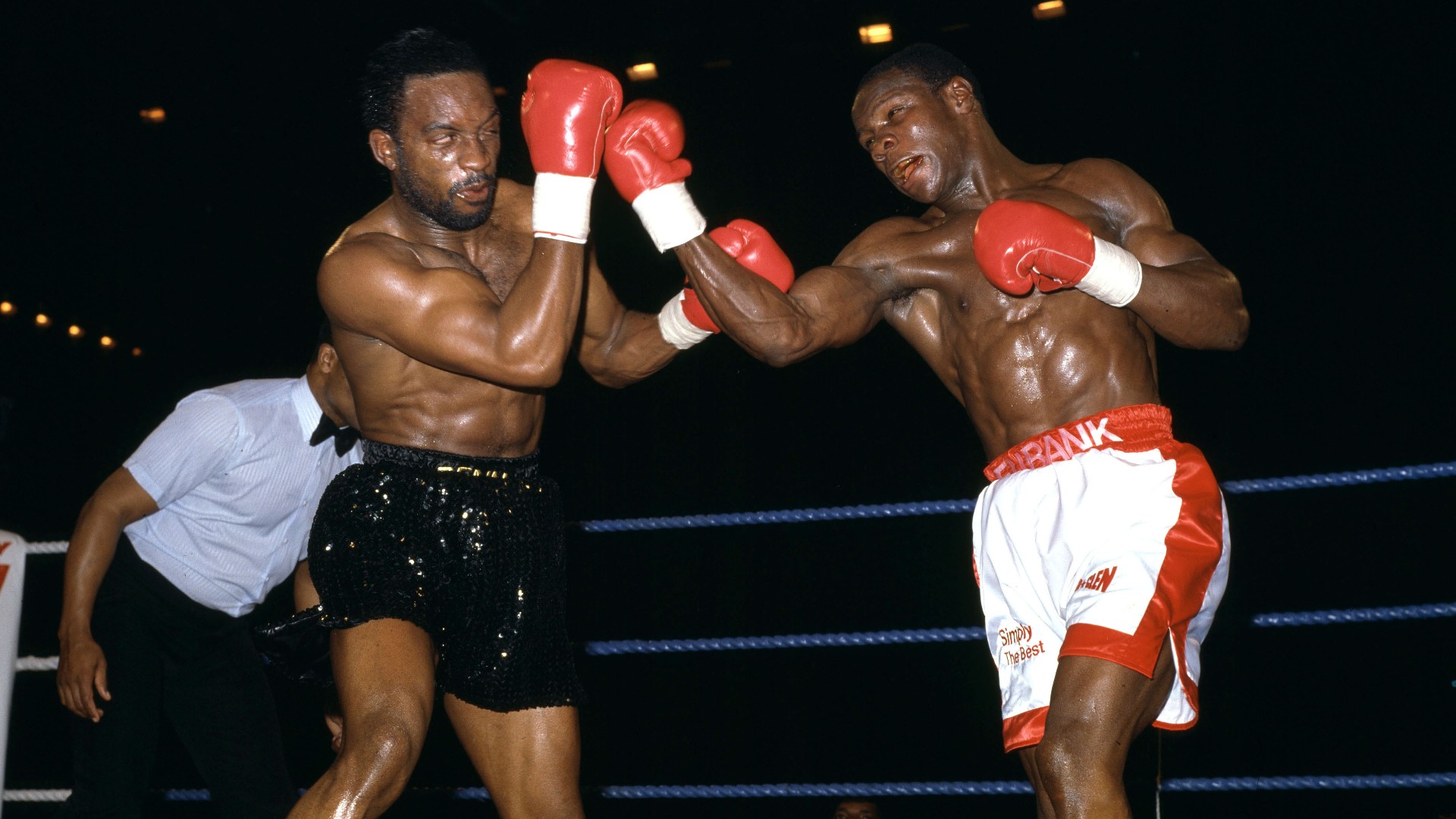 Chris Eubank Snr's first world title win came against Nigel Benn in one of the most memorable fights in British boxing history.
Benn caused significant damage in the fourth round after a right uppercut caused Eubank Snr to bite his tongue before Benn's eye was swollen shut at the end of the fifth round. 
Eubank Snr was then knocked down in round nine, but the challenger managed to rise from the canvas and unleash a barrage of left right combinations on Benn before referee Richard Steele stepped in and stopped the fight. 
Eubank Snr was now the newly crowned WBO world middleweight champion and made three defences of his title before moving up to super middleweight. 
Eubank Snr and Benn clash in close rematch; October 9, 1993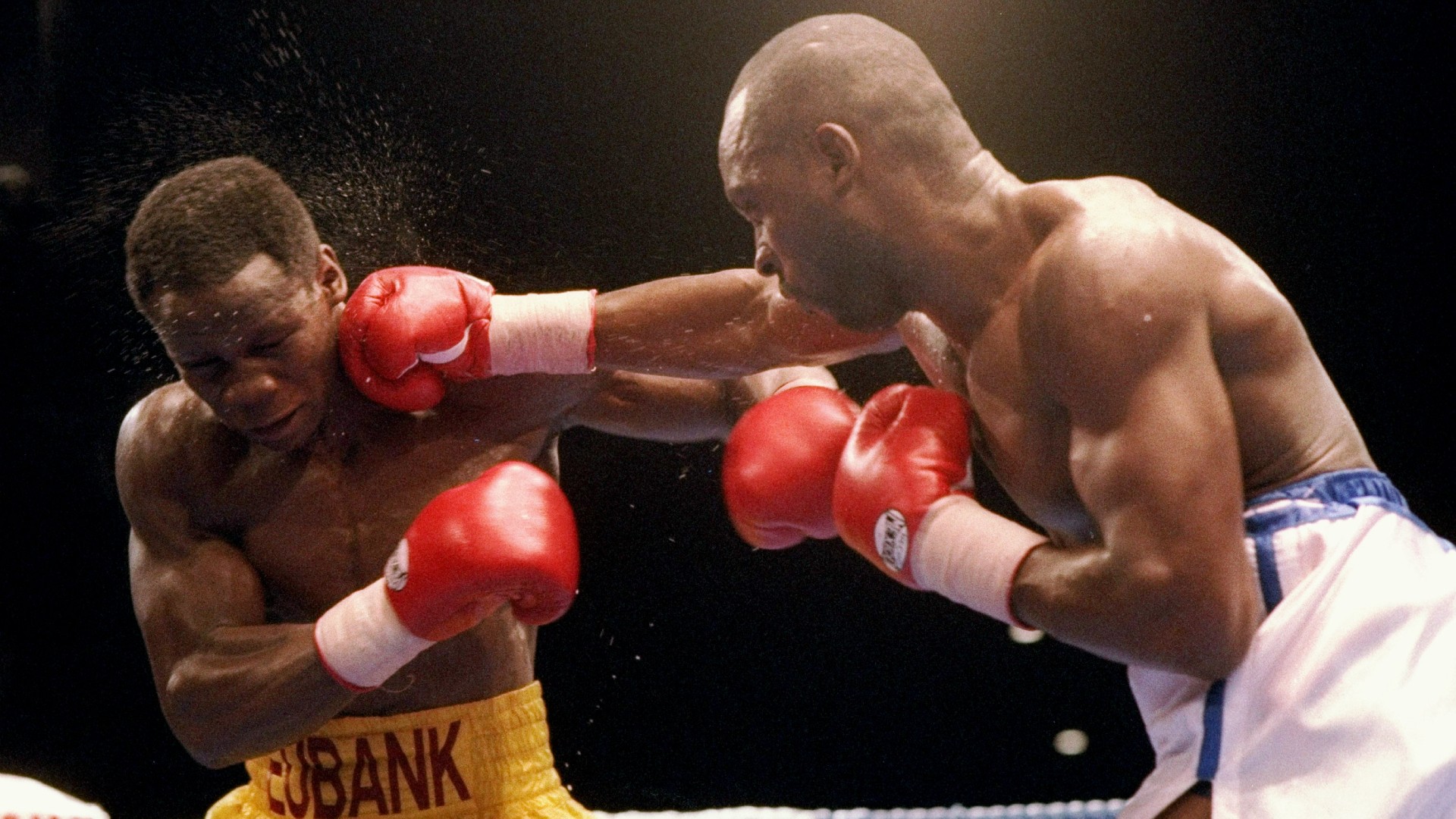 Following a thrilling first fight, Nigel Benn and Chris Eubank Snr met for a second time at Old Trafford, this time for the WBO and WBC super middleweight titles. 
It was an entertaining rematch despite it not being as brutal as the first fight with Benn and Eubank Snr being more reserved until the closing stages of each round. 
Many fans will remember the twelfth round which saw both men go toe-to-toe and produce hard hitting combinations in an attempt to get the edge on the judges' scorecards. 
In the end the contest was ruled a draw with the scorecards reading as follows, 115-113 Eubank, 114-113 Benn and a 114-114 draw which meant that Benn and Eubank Snr retained their respective WBC and WBO super middleweight titles.