The difficulty in comparing female fighters from different eras is that women who competed in the sport prior to 2012, did not have the opportunity to fight in the Olympics and potentially add that to their resume. Women such as Lucia Rijker and Laila Ali could have possibly been Olympic gold medalists as well, therefore increasing their legacy. 
That being said, with Claressa Shields currently set to put her WBC, IBF and WBA middleweight titles on the line against Savannah Marshall's WBO championship in London on Saturday, I thought it would be apt to rank the Top 5 women's boxers of all time.
And while we have an awesome women's pound-for-pound Top 10 here at DAZN that gets updated regularly, this all-time ranking is going to factor in more than just form but also legacy, and immortal achievements. So, let's get to the Top 5 of all time.
5. Lucia Rijker (17-0, 14 KOs)
She came up in an era where it was frowned upon for women to even put on boxing gloves. So, you're talking about not only are you fighting your opponent but you're fighting against society. She still managed to beat every female she fought and take on the ridicule that came with being a woman at that time and wanting to fight. But she was also skillful.
At that time, think about it, you didn't even have a whole bunch of trainers who wanted to train women. So, you had to find a trainer that's first of all willing to train you. What kind of trainer are you going to get when no one even has experience training women? What kind of sparring are you going to get when there's barely women in the sport? So, she's just one of those spear headers who gave their all at a time where it wasn't even lucrative and she was able to beat everybody she fought.
4. Amanda Serrano (42-2, 30 KOs)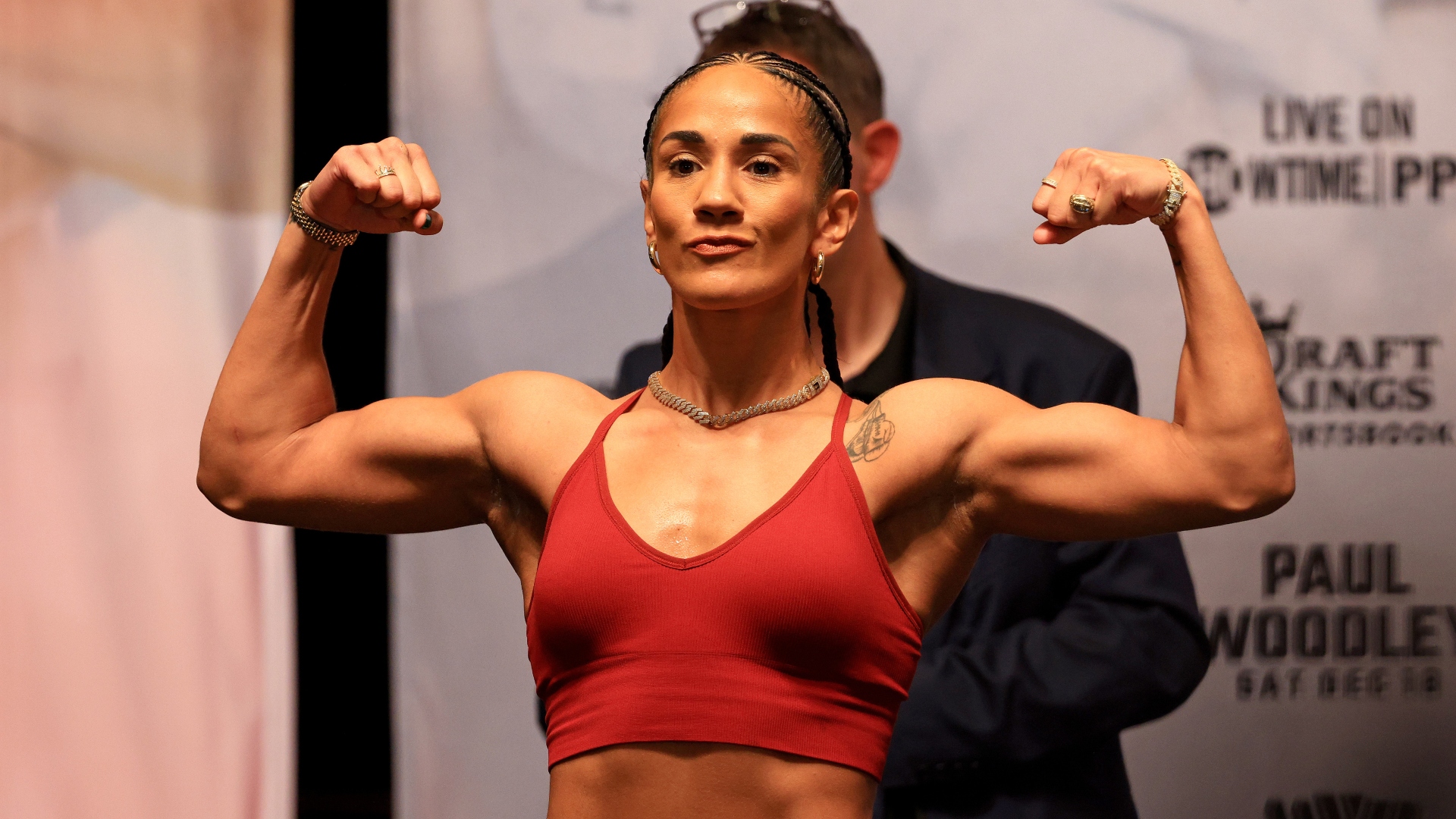 I actually wanted her higher. If it wasn't for the judges ... I respect the judges giving Katie Taylor the victory because in reality that was a very close fight. Fine, Katie Taylor got the victory but if it wasn't for that, I'd have her maybe 1A. She's that good. This is somebody I've seen grow up in the sport. I've seen her in the gym, I've seen her hurt men in the gym.
She has a very, very pro style opposed to some women. Even Katie Taylor has a somewhat amateurish style with punches in bunches. But (Serrano) has a very pro style. She's one of the most dominant women in the sport with her knockout rate being so high. And to be so small, she punches harder than some men. This woman is very skillful. She has that southpaw style that's very tricky and she knows how to bang and she knows how to box. She's the complete fighter. She has everything that you want your fighter to have: She has boxing ability, she can bang, she has power and she has IQ.
Also, pound-for-pound in reality means if this person was every weight class, would they be victorious against everybody in that weight class? She's kind of done that. In actuality, her and Claressa Shields have multiple weight classes under their belt — that's how you show pound-for-pound. This woman is the epitome of pound-for-pound — seven-weight class (world champion).
3. Laila Ali (24-0, 21 KOs)
I feel like she learned late, picked it up very well but she was a natural. Amazing power, very, very dominant, undefeated, and there's something about star power that brings people to the sport that you got to factor in as well. She's done a lot for the sport just by carrying that name. And understand that it's hard to carry a name. No man has actually really done it that well. Who has carried a legendary name? Only because she's a woman, she's not getting the credit she deserves. She carried it and carried it well.
2. Katie Taylor (21-0, 6 KOs)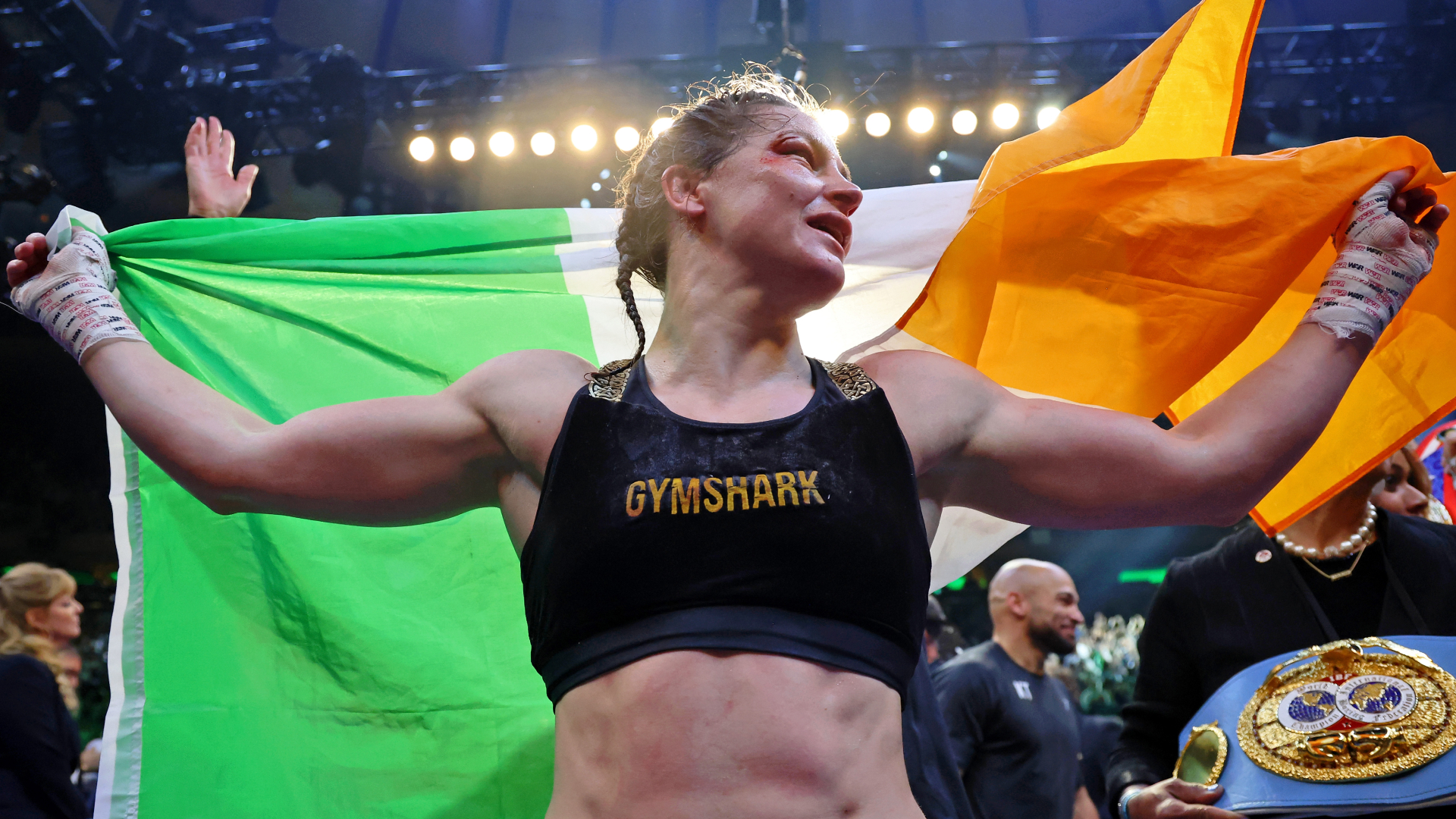 Awesome, groundbreaking, spear-header. Making the Olympics involve women, she's definitely a spear-header for that. A gold medal in the Olympics. In the beginning of her career, she was unstoppable. I've never seen a woman that skillful. It wasn't until she stepped up in competition and fought some really, really tough girls that she looked like a normal human being. She was looking unbeatable before that but still she's able to pull off the victory. Two weight-class (world champion), undisputed (lightweight champion), been defending her crown, gotta give her that spot.
1. Claressa Shields (12-0, 2 KOs)
The only reason Claressa Shields is above (Taylor) is because Claressa Shields has two gold medals, is a three-weight class (world champion) and undisputed in two weight classes, which we might not see that in a very long time in boxing.
Do you agree with Barak's order? Have your say on Twitter, and tag @DAZNBoxing and @TheBoxingBully.