After Floyd Mayweather and Ricky Hatton return to the ring, will we see Tony Bellew make a comeback?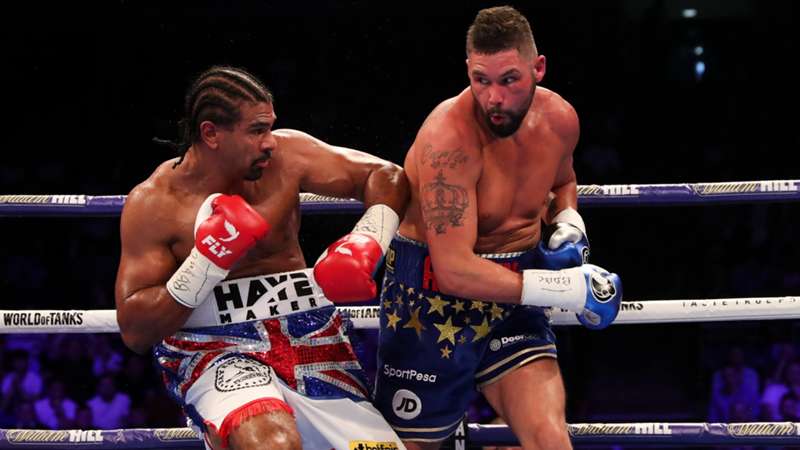 DAZN
It was a weekend of exhibitions in the boxing world with Floyd Mayweather, Ricky Hatton, and Marco Antonio Barrera all turning the clock back as they returned to the ring. It made me proud to see Hatton in there doing his thing, and the effort he put in to get into such great shape will have huge benefits for him. It made me happy to see him happy. 
When events like the ones that took place last Saturday and Sunday, I'm bombarded with questions about whether I'd make a return to the ring. Don't get me wrong, I miss the sport in so many ways because there was no better feeling than walking to that ring and getting in there and putting on a show for people. I loved it, but I can say I'm happily retired. 
Before the Oleksandr Usyk fight, my final fight four years ago this month, I'd made the decision that I was leaving the sport win, lose or draw. I'd got married a few months earlier and the next stage of my life was all planned out. My battles with David Haye had given me everything I had ever dreamed of - security for my family - and I could've easily have walked away after those two fights. 
Usyk had all four belts and I considered him one of the best fighters in the sport and my biggest test. Champion at every level there is, my financial future looking healthy, the only thing for left for me was to test myself against Usyk. I had to know how good I was or how good I could be, but I knew after that fight that I was going to walk away. 
Could I be tempted back by an exhibition? I'm going to say no. The names that I mentioned earlier all have their reasons for carrying on in that world, but it's something I just couldn't see myself doing unless I was going to give it everything. If I was coming back, then it would have to be in a meaningful fight and there's a number that would get me back in the gym. 
These Youtubers and crossover boxers are making a lot of noise at the moment, and you have seen earlier this year that Jake Paul had a few things to say. If the right amount of money was put in front of me to shut one of these up then I'd be happy to oblige, but I don't think you'll see that. These people aren't serious about fighting me and I don't think there's a promoter who would put up the money I want. 
For now, I'm content with my life and everything I have going on around me. Boxing will always be a major part of my life, and even though other fighters from my era are getting back in the ring, it doesn't mean I will. I'm enjoying being at the shows offering my opinions and guiding fighters, but as for fighting again, you can probably rule that out, but never say never.