Amir Khan's fight with domestic rival Kell Brook on Saturday night will bring an end to one of British boxing's longest-running rivalries.
The pair have been chasing each other for the best part of a decade, but after numerous swerves and failed talks, the two men will now go head-to-head in what is potentially the final fight of their professional boxing careers.
While both fighters are sliding downwards in terms of boxing ability, it's still a fight which has got British fans talking when it comes to who is the better man.
DAZN News takes a look at five other British Boxing grudge matches which caught the imagination of British fight fans.
Nigel Benn vs. Chris Eubank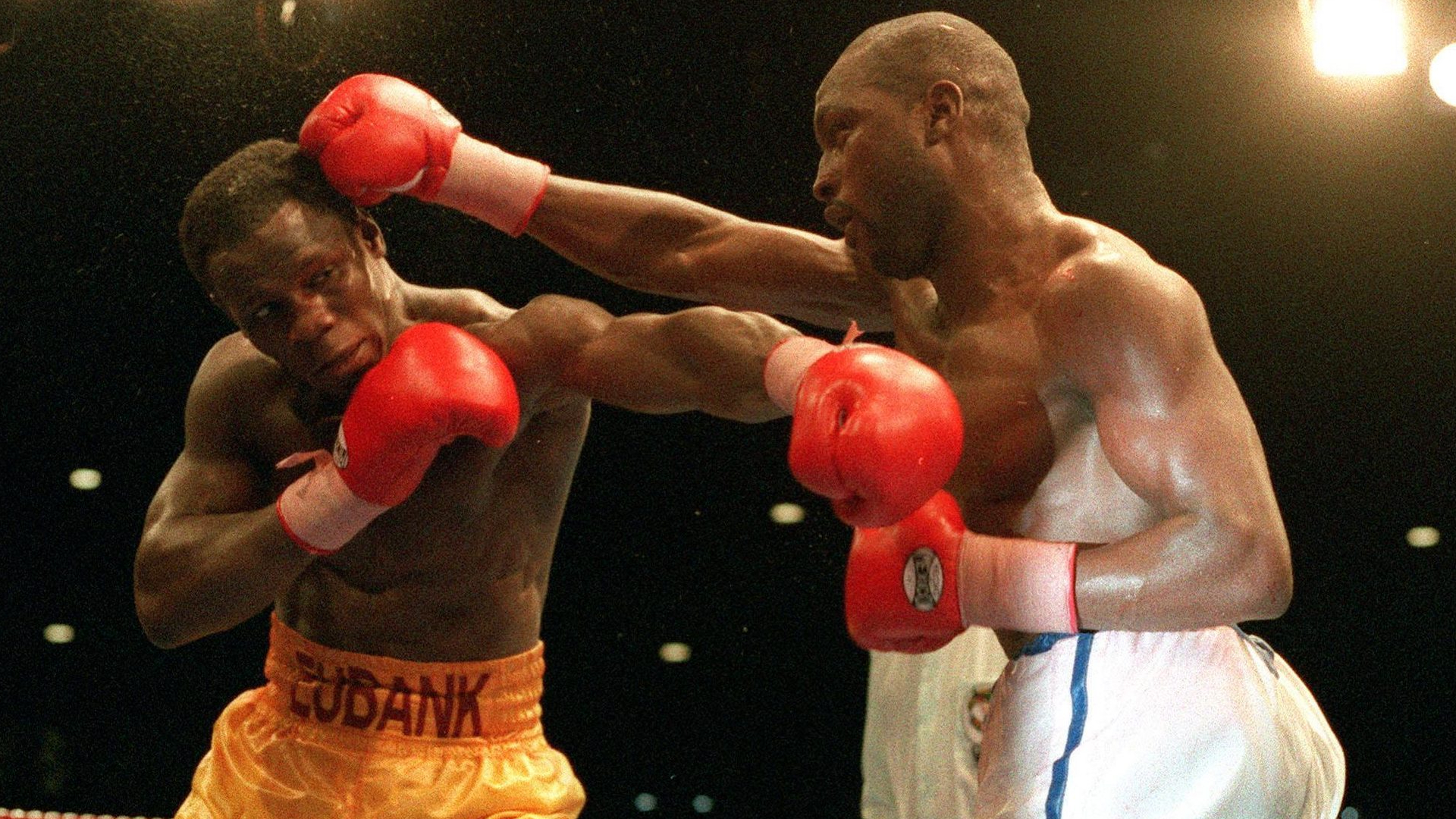 Arguably Britain's most iconic boxing grudge match, the rivalry between Nigel Benn and Chris Eubank still runs deep to this very day.
The pair produced two thrilling fights in 1990 and 1993.
Eubank won the first encounter with a ninth round stoppage to claim the WBO middleweight title, but the second fight was surrounded with controversy.
When Benn and Eubank met for the WBO and WBC titles at Old Trafford in Manchester, the fight was controversially scored a draw and the rivalry since then has escalated even further.
Lennox Lewis vs. Frank Bruno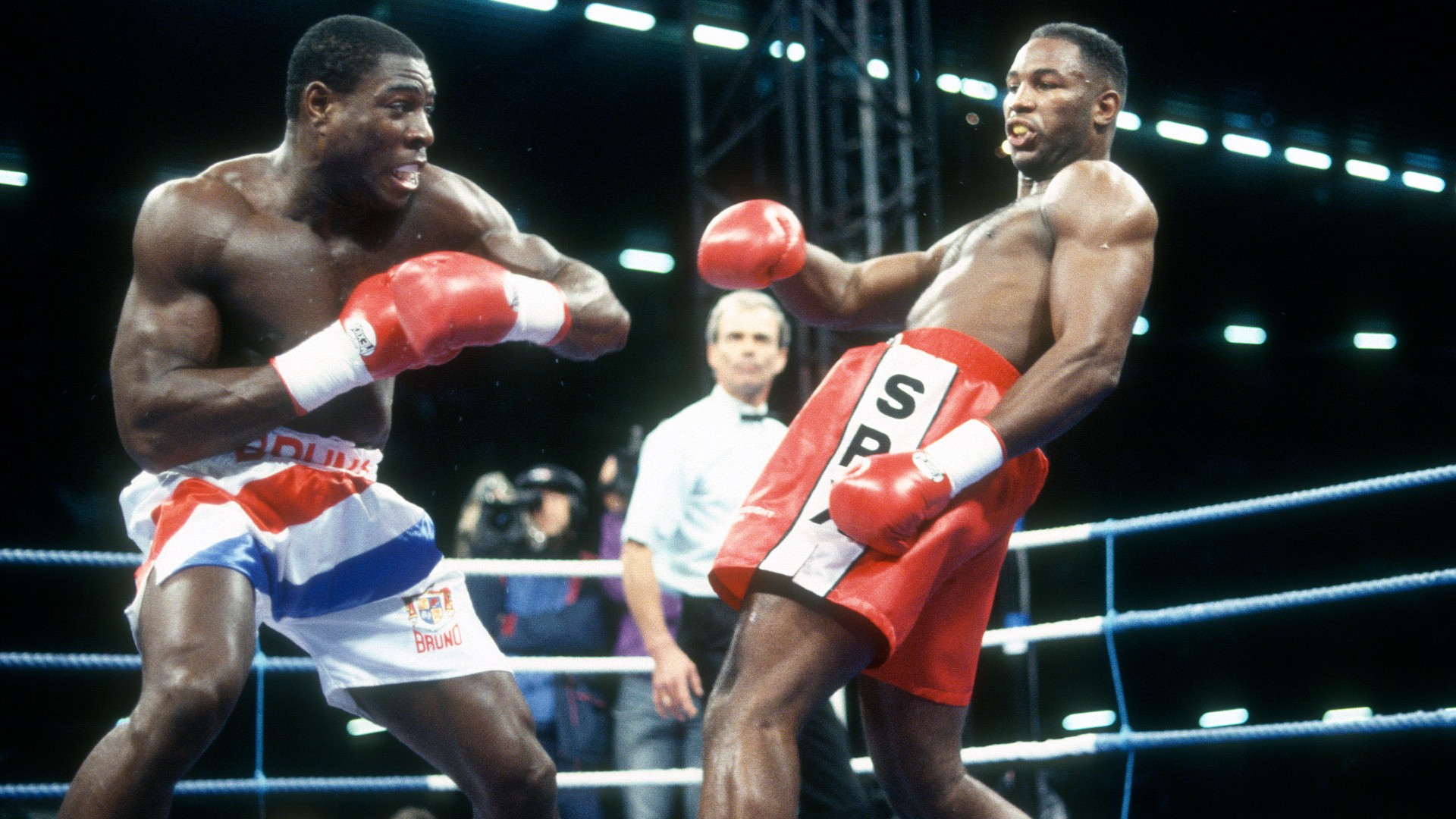 The WBC world heavyweight title was at stake when Lennox Lewis and Frank Bruno went head-to-head at the national stadium in Cardiff, Wales.
The bad blood continued to build between the two in the run-up to the fight which included Bruno accusing Lewis of being 'not British' after representing Canada at the Olympic Games in Seoul in 1988 and winning a gold medal.
Lewis however had the last laugh after stopping Bruno in round seven.
George Groves vs. James DeGale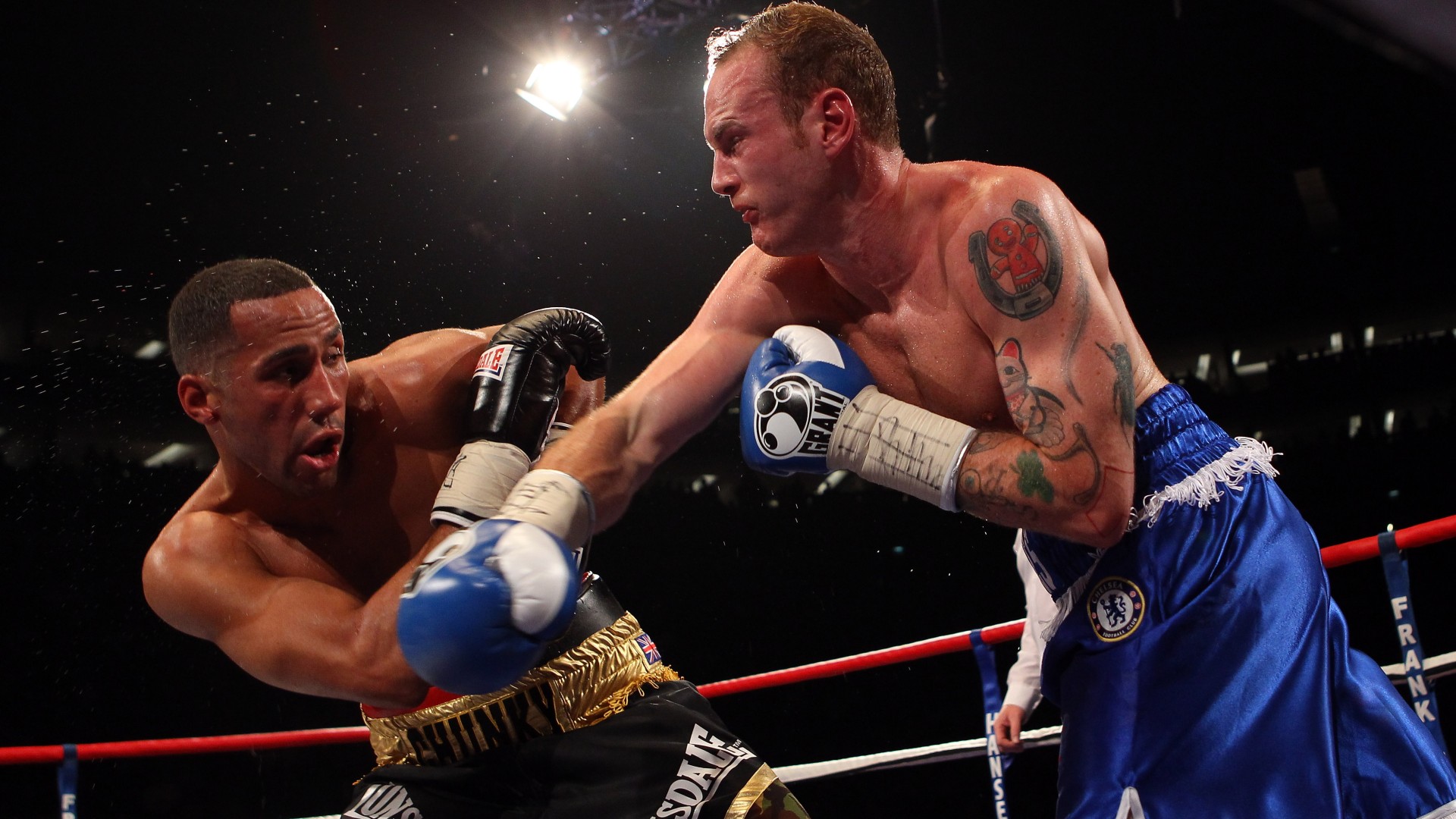 This is a rivalry which dates back to their amateur days and it was evident throughout the build-up to their fight for the British super middleweight title on May 21st 2011.
DeGale admitted he publicly he didn't like Groves, but he failed to beat his rival after losing via a majority decision.
The pair were set for a second fight in 2017, but it failed to materialise.
Carl Froch vs. George Groves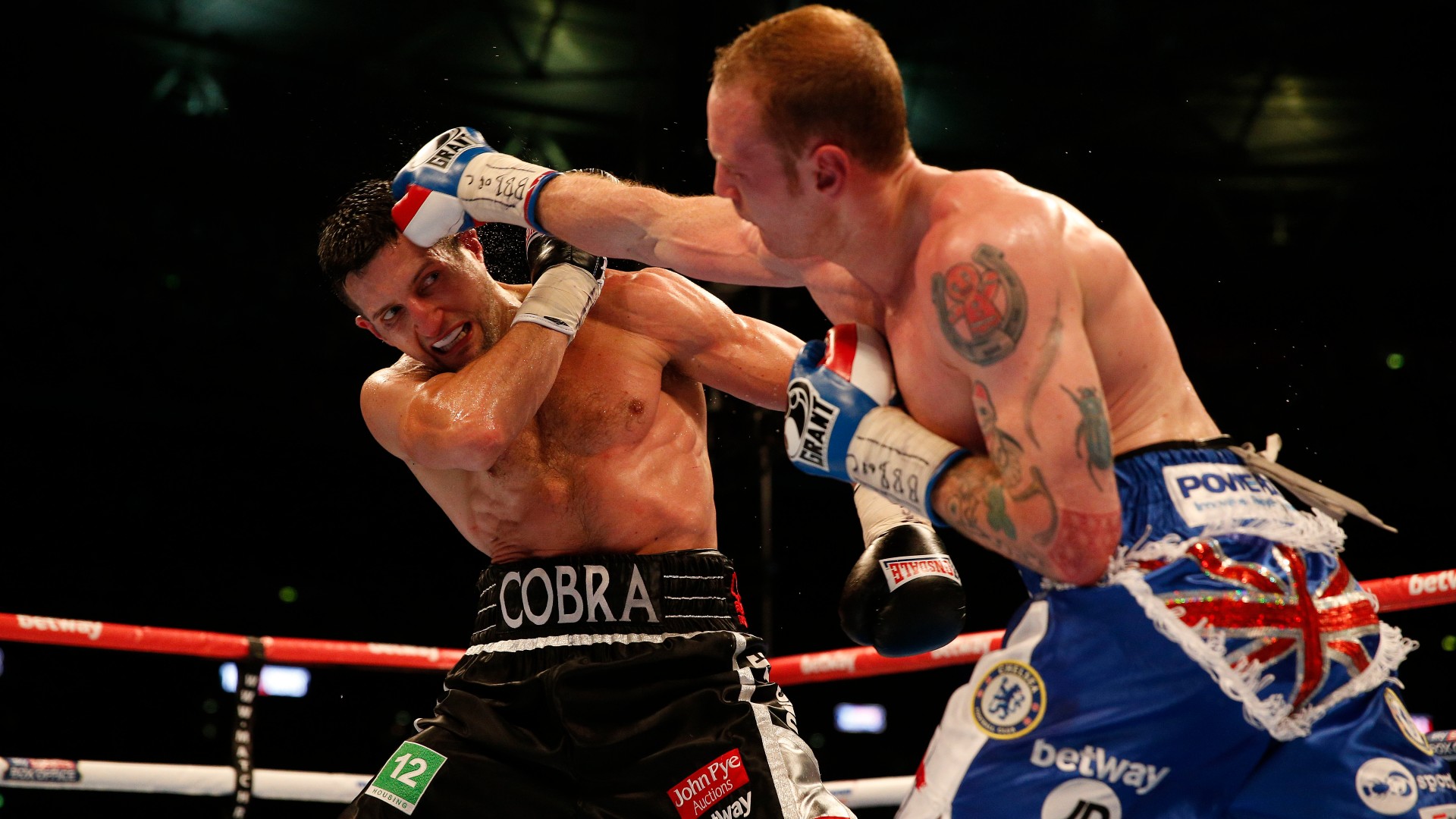 A second appearance for Groves on this list, but this time for a rivalry which trumped his clash with James DeGale.
Groves and Froch faced each other for the IBF middleweight title for the first time in November 2013 in Manchester, England, in a fight which lived up to the hype. After the pair traded constant insults in the build-up, Groves knocked down Froch for only the second time in his career, but the Nottingham man got the win with a ninth round stoppage, a finish which was seen as controversial by some.
The pair then met six months later at a sold-out Wembley Stadium. Froch once again was victorious with a stoppage in round eight in a much more convincing performance.
David Haye vs. Tony Bellew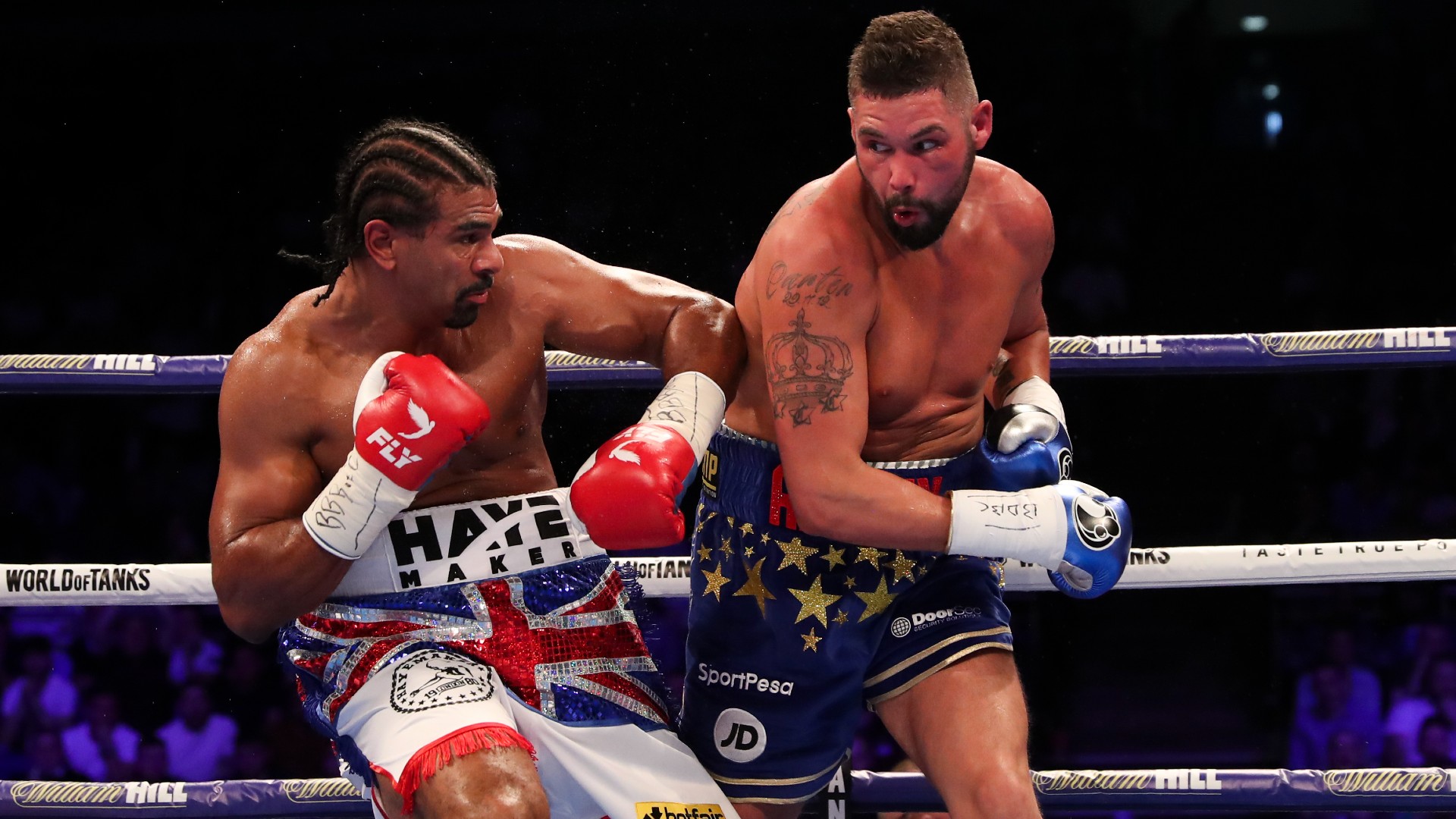 This may not have been for a title, but Tony Bellew and David Haye's heavyweight rivalry provided endless entertainment for British fight fans.
Following a heated exchange between Bellew and Haye following the former's win over BJ Flores in October 2016, a fight between the two was made for the following March. The run-up to the fight was a chaotic one.
After Haye threw punches at the announcement press conference, it was clear these two were going to put on a show. When they finally met at London's O2 Arena, Bellew was victorious via TKO in round six after Haye injured his Achilles tendon.
After nursing the injury, Haye and Bellew agreed to fight for a second time in December 2017. However, an arm injury picked up by Haye forced the fight to be postponed to May 5th 2018. It was the same old story when Haye and Bellew met for a second time. The Liverpudlian dominated the fight, knocking down Haye three times before eventually winning via stoppage in round five.