Anthony Joshua not phased by Oleksandr Usyk's size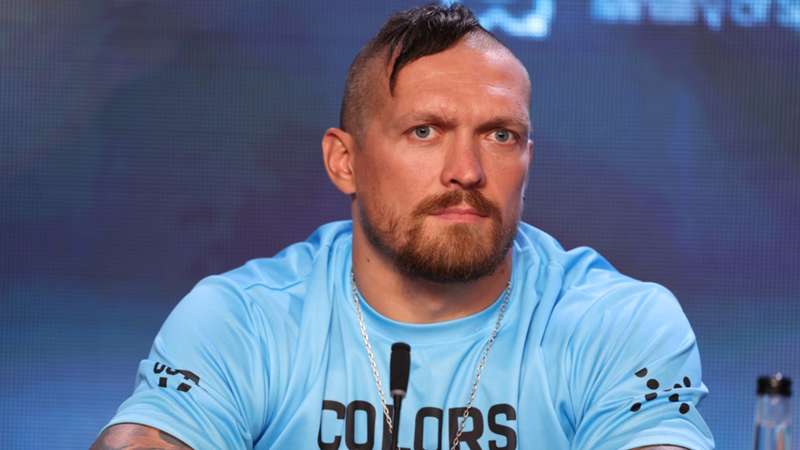 DAZN
This past Wednesday was the last time unified world heavyweight champion Oleksandr Usyk and Anthony Joshua will go head-to-head before fight week in Saudi Arabia.
The long awaited world heavyweight championship rematch is set for August 20 and during the press tour, fans believe Usyk is looking bigger compared to the first fight last September where he beat Joshua on points.
Joshua on the other hand told The DAZN Boxing Show he hasn't a change in Usyk's size at the London press conference.
"I think he looks the same to be honest," Joshua said. 
"I don't know how much size you can put on in 10 months. I don't think he's going to come in two stone heavier, then you can definitely see the change.
"He looks good, he looks in good shape."
Whoever comes out on top on August 20 will be hoping they can tempt WBC champion Tyson Fury out of retirement and set-up an undisputed showdown later this year or in early 2023.