Audley Harrison: Tyson Fury would be 'the favourite' against Anthony Joshua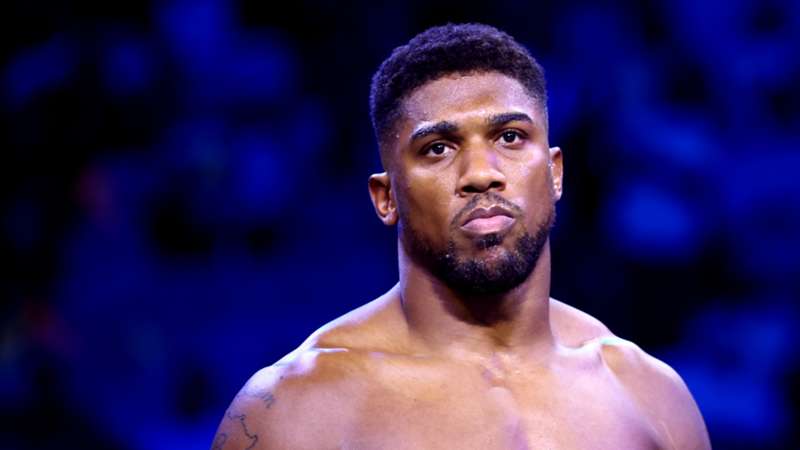 GettyImages
Audley Harrison isn't backing fellow Olympic gold medallist Anthony Joshua in a potential fight against Tyson Fury.
The 51-year-old who claimed super-heavyweight gold at the 2000 Sydney Games doesn't count out Joshua, who won in the same division at London 2012, in the ring against Fury, but Harrison feels "The Gypsy King" has shown enough to be considered the favourite should the two clash.
"Tyson Fury isn't a big puncher, so he's someone that would wear you down," Harrison explained in an interview with legalsportsbooks.com.
"Now he's with SugarHill Steward. Tyson Fury has always been a good boxer, even from the amateurs he's been a quality boxer. But what they have done now as a pro, going to SugarHill, he's taught him about going forward. Now he's using his weight and he's able to go forward.
"He's not a big puncher but over time, with his mental strength as well, you'd have to make him the favourite against Joshua. But you definitely cannot rule Joshua out. He's going to come in in great shape and he's got to go forward and put that pressure on."
A fight between Joshua and Fury would be one of the highlights of the boxing calendar, with overtures having been made between both men's camps. But nothing concrete has come up as of yet, although Fury claimed on social media last week that he sent a contract to Joshua for a September bout at Wembley Stadium.
Harrison isn't sure of the validity of Fury's claim, but noted that that kind of smoke generally means there's some sort of fire when it comes to discussions having takien place.
"I think Tyson Fury is the vehicle, he's the voice, and he's the one making the noise, but ultimately, as a team behind him, you've got Frank Warren behind him, you've got Bob Arum behind him, so he has the team behind him," Harrison said. 
"It isn't just Tyson Fury going out on his own and they're obviously having the talks. For them to send out a contract, you imagine that they've had a conversation, it's like, 'hey, let's send out a contract', but I don't know if it's games or what."
While Harrison is backing Fury to win against Joshua, he offered to help "AJ" work his way back to the top of his game after recent back-to-back defeats to Oleksandr Usyk that resulted in the Ukrainian fighter claiming the WBA (Super), IBF, WBO and IBO belts that Joshua previously held.
"When you keep your '0', it gives you that aura," Harrison said. "I know when I was undefeated I had that swagger. Once you lose that '0', you're going to have to rebuild. That's where he [Joshua] is right now. He's in a rebuilding process. The Usyk fights didn't go his way but I think he's got one more run in him, he's just got to get it right. 
"Joshua - sit with me, we'll watch your tape together. We'll just watch your last fight together and then I'll just pick up on some stuff. Then we could talk it through in a gym, maybe work it through, that's not offered to you. And I'm guaranteeing you it'd be a good time for your investment. I know it'd be a great time of mine, but great time on your investment."