British lightweight explains plan to fight Katie Taylor and become undisputed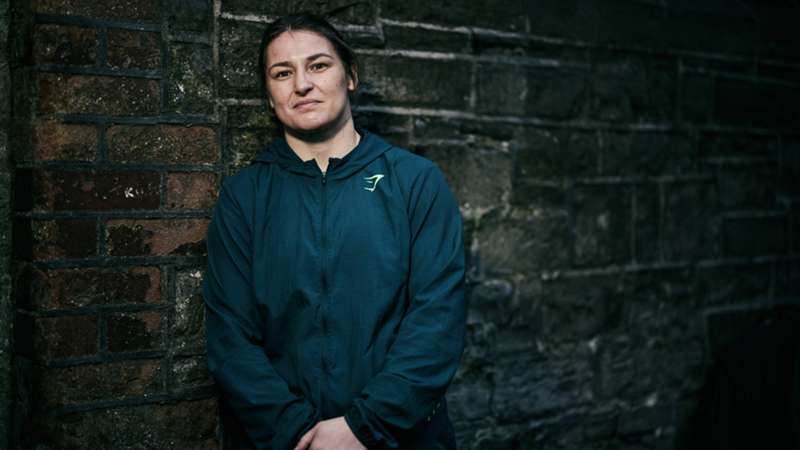 DAZN
Caroline Dubois is aiming for an interim belt in order to challenge undisputed women's lightweight champion Katie Taylor.
Taylor is fighting this week, live on DAZN, in a rematch against Chantelle Cameron.
Cameron is the undisputed champion at 140lbs, and beat Taylor earlier in the year.
With Taylor currently operating outside the division there has been no chance for the lightweight belts to change hands in 2023, and that will likely change in 2024.
Speaking to Sky Sports, Dubois explained her ambitions.
"An interim belt isn't a world title, it isn't the goal but it's a step in the right direction to get me to that goal. I want to get there sooner rather than later," Dubois said.
"We're waiting on [Taylor]. It really depends on the rematch with Cameron," she explained.
"Maybe fight for an interim so I can push myself as a mandatory. It really does depend on how the rematch goes with Cameron. Say she loses, say she wins, what does she decide to do?
"Does she come back down to defend? Regarding that question either her belts will get vacated or there'll be opportunities for me."
Dubois is not sure who she will actually fight for a title, if she does get the chance.
"These fights they take a toll on your body, on your mind and I don't know how much longer she's intending on staying. We're not going to see her in five years' time for sure. But you will see me in five years' time," she explained.
"I want to fight the big names. I want to be in the mix.
"I want to fly through the weights as quickly as possible. I want the Chantelle Camerons. I want Sandy Ryans," the Londoner said. "I want every name you can think of from 135 to 147lbs.
"I want all the belts. I can go even heavier. I don't know how long I'm going to stay around and how big my body can grow. It really does depend. You see girls jump up and I'll be able to jump up as well."