Canelo Alvarez vs. Jermell Charlo: Former world champion calls Charlo's decision to move up 'stupid'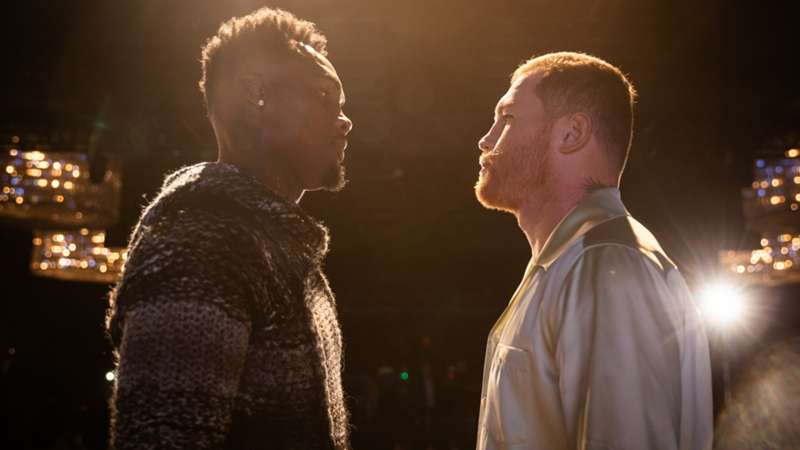 DAZN
A mere glance at the Canelo Alvarez-Jermell Charlo faceoffs Tuesday and Wednesday will tell you that Charlo is the bigger man — despite moving up two weight classes to challenge for Alvarez's undisputed super middleweight world championship September 30.
Yet, former junior middleweight world champion Tony Harrison, who fought Charlo twice, doesn't think "Iron Man" going from 154 pounds to 168 pounds is wise at all. In fact, Harrison is calling Charlo's decision downright "stupid" and he's chalking that up to the undisputed junior middleweight champ having broken his left hand in December and not fought since May 2022. 
"I thought it was very stupid — not in the sense that he's moving up because he probably naturally walks around at that weight — I think it's stupid in the aspect of him having to break his hand and then come back and fight one of boxing's best," Harrison recently told FightHype.com.
"I think that was stupid to move two weight classes up to do it."
That being said, Harrison, who defeated Charlo by decision in December 2018 and lost to him by knockout a year later, understands his former rival daring to be great and overall what's at stake.
"He becomes the best fighter in boxing this past century," added Harrison about what a win over Alvarez would mean for Charlo.
"He becomes the best fighter in the world — pound-for-pound No. 1 — if he beats Canelo Alvarez at 168."