Claressa Shields names two men's boxing champions helping her improve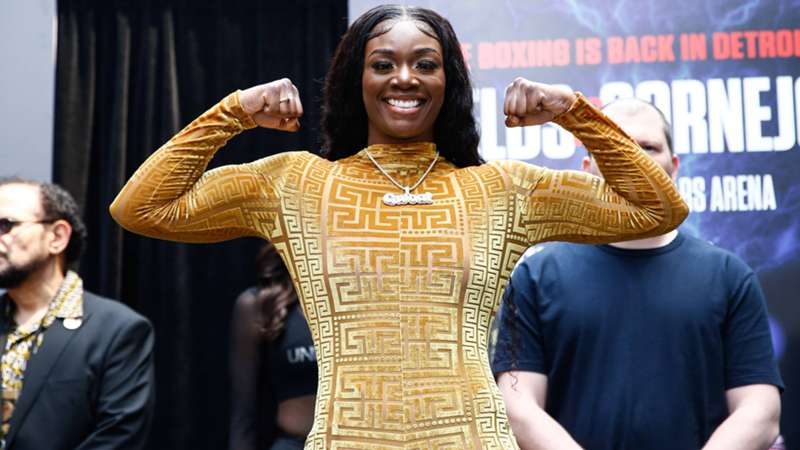 DAZN
Claressa Shields told the DAZN MMA Show that she consults with some of the biggest names in men's boxing as she attempts to improve.
Shields is remaining in the PFL MMA franchise as she attempts to become a champion in two disciplines, having been undisputed in two different divisions in the boxing ring, as well as winning to Olympic gold medals in her amateur days,
The self-styled GWOAT said that while she is focusing on MMA in order to let her boxing rivals catch up to her standard, she remains committed to improving all aspects of her ring craft.
She said: "I'm always trying to get better in boxing, if it's not speed it's power, if it's not power, it's skill. I ask the other guys so many questions. Shakur Stevenson, Terence Crawford, Errol Spence, Jared Anderson. I'm always asking them what I can do to get better at boxing, so I'm never at a standstill.  
"Now with MMA, it's just really something that scares the s*** out of me. I'm not great at it, but I'm good at it and I've got a lot of potential, and I'm just a natural born fighter.
"It's not easy to do, but I guess I enjoy the challenge of it. In boxing when I go in the ring I've got a 98 percent chance to win but in MMA it's probably like 50."