Dana White says he's 'begging' 53-year-old Mike Tyson not to fight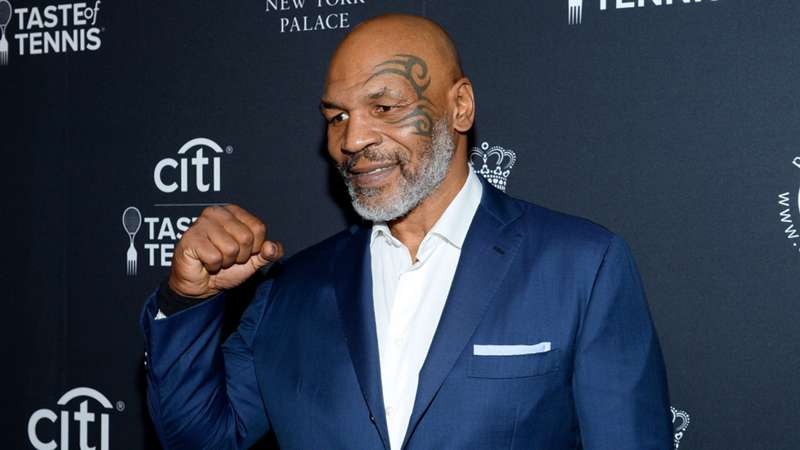 DAZN
It all started with the training video Mike Tyson posted on his Instagram on May 1, in which many fans were shocked and amazed at the speedy hands on display from The Baddest Man on the Planet.
Then, 10 days later, he further teased his IG fans with a montage of ferocious flurries, ending the video by saying "I'm back."
He later elaborated on all his training videos, saying he'd like to participate in exhibition fights.
Tyson is 53 years old, but that hasn't kept those in the fighting world from talking about a potential comeback.
In an interview on Sportsnet's "Tim & Sid" show, UFC president Dana White discussed UFC 249 and several other topics, including the possibility of Tyson making a return to the ring, whether that's in boxing or some other fashion.
"I love Mike Tyson," White said. "I love the guy. He was one of my guys that I looked up to growing up. I've always been a huge fan of his and all that stuff, and he and I have become very good friends.
"And I'm begging him not to go fight. I'm begging him. I said, 'You look awesome, you're still explosive, you're obviously still powerful. You're one of the all-time greats, [but] Mike, you're 53. Please don't do it.' We'll see what happens."
Among potential opponents for Tyson include fellow graybeards Evander Holyfield (57) and Shannon Briggs (48). White said he knows Tyson is deadset on some sort of return.
"He absolutely wants to do something. I don't know what he's gonna do, but he absolutely wants to do something," White said. "Bottom line is, I don't want Mike to fight, and if it comes down to where he's about to do something crazy, I might have to jump in and, I don't know, figure out something for him not to do it."