Two confident fighters with the ability to talk trash has often been a key factor for high profile fights.
With this in mind, can you imagine the verbal exchanges if Naseem Hamed and Shakur Stevenson were ever to share a press conference table?
The latest DAZN Dream Fight pits two loud characters who often back up their words in the ring.
What would go down if these two featherweights met head on?
Naseem Hamed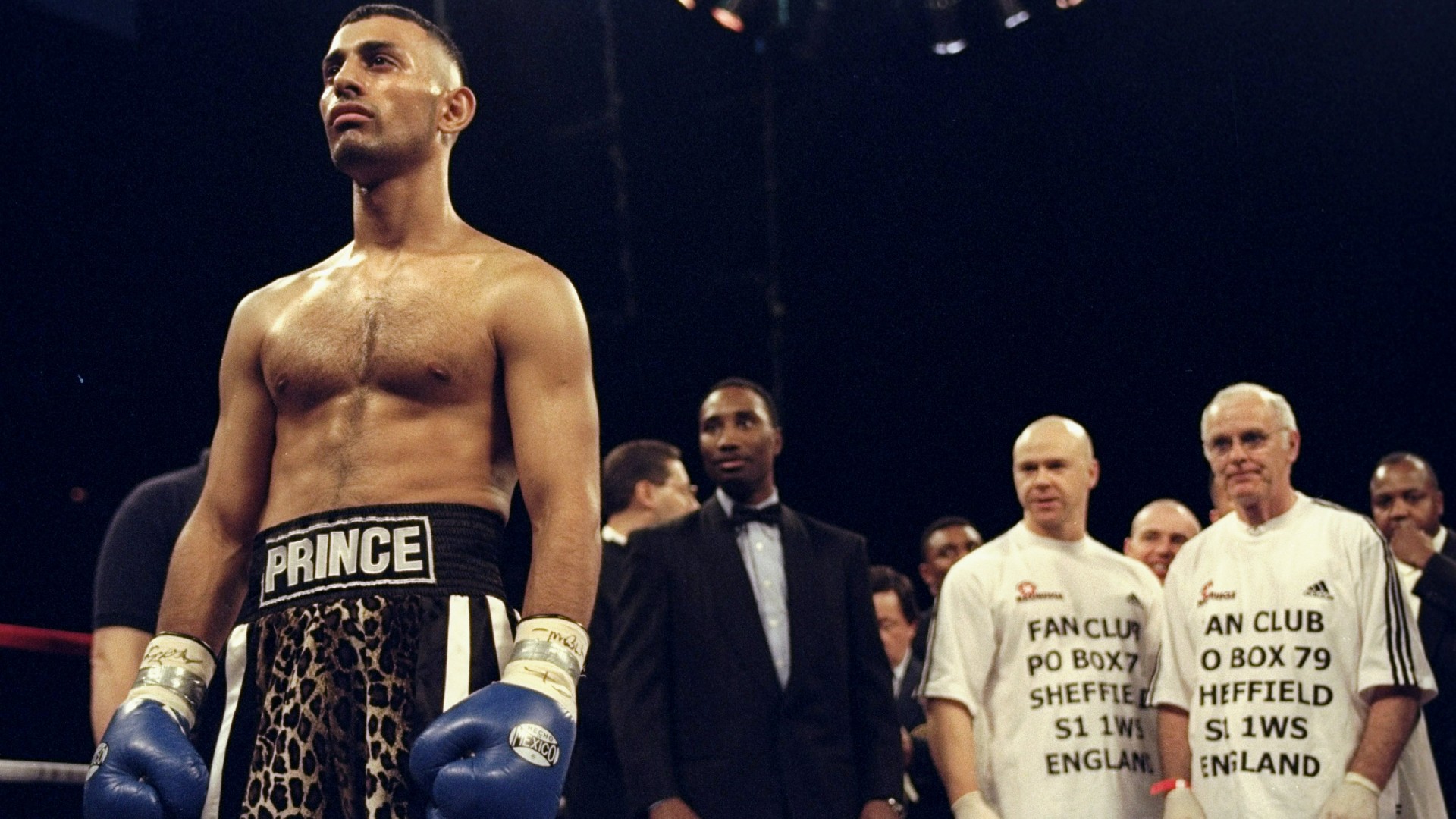 The finest fighter to emerge from Brendan Ingle's famous Winconbank gym in Sheffield, Prince Naseem Hamed was the face of British boxing during prosperous times for the sport during the 1990s.
A world champion at the age of 21 thanks to a dominant stoppage win over Steve Robinson, Hamed's world title journey took him all the way to America, where he made a memorable first impression when he stopped Kevin Kelley in a four round thriller in New York. 
Like most box office fighters, Hamed's activity slowed after the Kelley classic as he became a twice-a-year fighter. Changes to his training team raised questions of whether leaving Ingle had been the right call, but Hamed still managed to achieve solid wins over campaigners such as Vuyani Bungu and Augie Sanchez. 
In 2001, chasing the defining win of his career, Hamed was found wanting at the elite level as he was dominated by Mexico's Marco Antonio Barrera. Hamed would fight only once more as he quietly walked away from the sport in 2002 without ever officially retiring.
A box office draw who filled arenas, Hamed's immense appeal brought new eyes to the sport of boxing, and along with his lengthy world title reign, it ensured that Hamed became a British boxing legend. 
Shakur Stevenson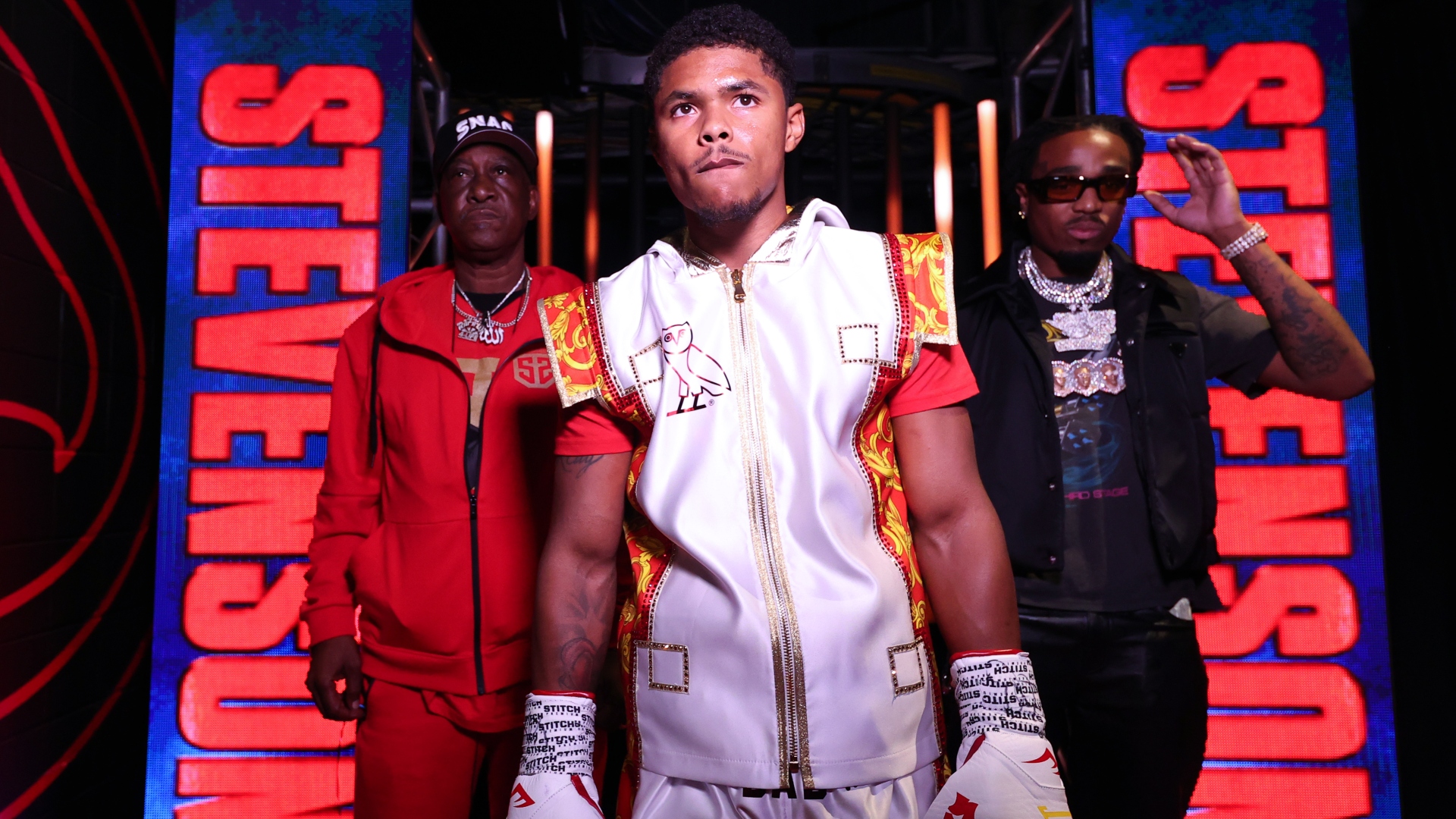 Shakur Stevenson burst onto the scene in 2016 when he captured a silver medal in boxing's talent-laden featherweight division at the Rio Olympics. One of the most sought-after names once the Games were complete, Stevenson signed with Top Rank shortly after his medal success and he's done nothing but win since. 
His first world title came in 2019 when he defeated Joet Gonzalez in only his thirteenth professional bout to become WBO ruler at featherweight, the title Hamed also held, but it wasn't long before the Newark man was seeking bigger challenges. A move to 130lbs would bring even greater success. 
Following a bad-tempered build up, Stevenson broke down Jamel Herring at the back-end of 2021 to become world champion at a second weight. He followed that up in 2022 with his best performance to date as he outclassed the previously unbeaten Oscar Valdez to unify the division.
Stevenson's ceiling appears to have no limit, and he may look to move to lightweight in the near future where bigger opportunities wait. 
The Fight: Hamed vs. Stevenson 
Although fondly remembered as an unorthodox puncher, Hamed's boxing ability is vastly underrated as he often found positions to launch his attacks sensibly. In the initial stages of his world title reign, Hamed could get sloppy with his defence, and he was no stranger to being caught flush and even hitting the canvas on multiple occasions. 
His one true elite test ended in failure as he had no answer to Barrera's relentless approach. Hamed entered the fight in decent form and there were question marks surrounding the Mexican due to losses at super-bantamweight. It was also Barrera's first fight at featherweight.
In Stevenson, Hamed would be fighting a taller opponent and a fellow southpaw. A typical fast starter, Hamed would need to make an early impression against Stevenson if he were to have any success at all. This approach would surely be anticipated by the New Jersey stylist, who would make the first six rounds uneventful in an effort to diffuse Hamed's artillery. 
The verdict: Who wins?
With the scorecards close at the halfway point and Hamed slowing down following a spirited start, this is where Stevenson takes over, I feel.
Using straight shots to keep Hamed out of range, Stevenson can build a lead that Hamed can't chop down despite a big effort in the last round.
As a result, one scenario stands out as the most likely by a country mile. After 12 rounds of action, Stevenson's smart approach sees him take the verdict comfortably on the scorecards. 
Do you think Stevenson would beat Hamed? Do you think such a fight would go the distance? Let us know what you think on Twitter @DAZNBoxing