Women's boxing continues to go from strength to strength, not only with high-profile and exciting fights but with elite stars constantly bolstering their already-impressive resumes.
Here, we will track what, in our view, is the top 10 of women's fighters today. Who is on the rise and who is at risk of dropping down the charts? Find out below!
The DAZN pound-for-pound list: criteria
Here are some of the things considered by the team towards these rankings:
Overall record : Wins and losses count, of course. There can be more to a record than numbers, but you've gotta be winning to push upwards.
Quality of opposition : That said, going 30-0 against part-timers isn't going to impress many when you're being compared with every other fighter in every weight class. Beating your biggest rivals and fellow champions carries much more value.
Quality of wins : Winning in style also works in a candidate's favour, and overcoming adversity to pull off a big result can be a good thing too.
Activity : Fighters on the list who haven't competed in a while don't suddenly become unworthy boxers, but their ranking may be under bigger risk from those who have pulled off a big win recently.
With that in mind, here is the latest edition of the DAZN Women's pound-for-pound top 10.
1. Katie Taylor (no change)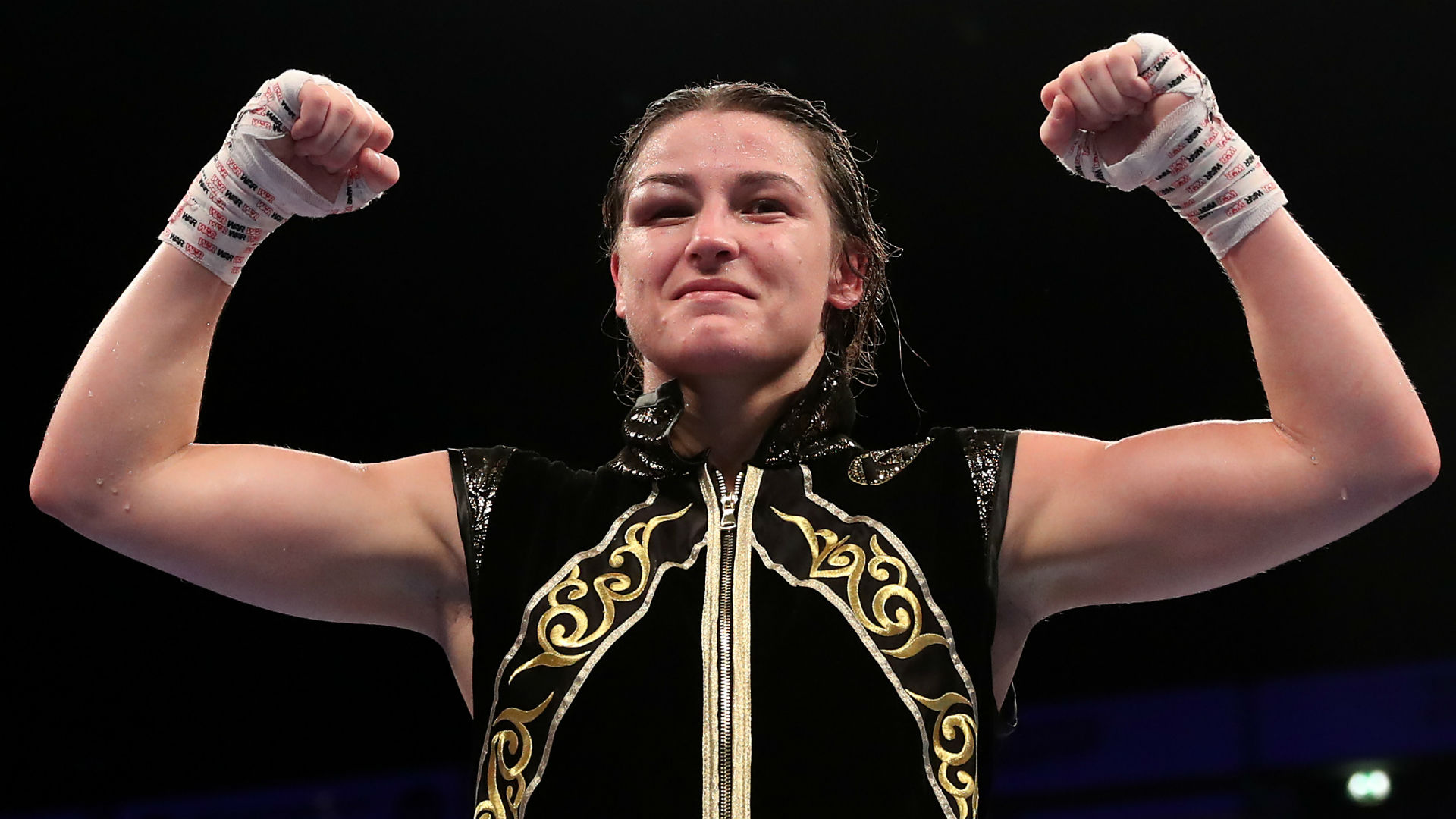 Taylor made defences of her undisputed lightweight title against Jennifer Han and Firuza Sharipova to go 20-0, but a showdown with fellow P4P top three-ranked fighter Amanda Serrano means one of the two could be set for a drop down the list real soon. Who will it be?
2. Amanda Serrano (up 1)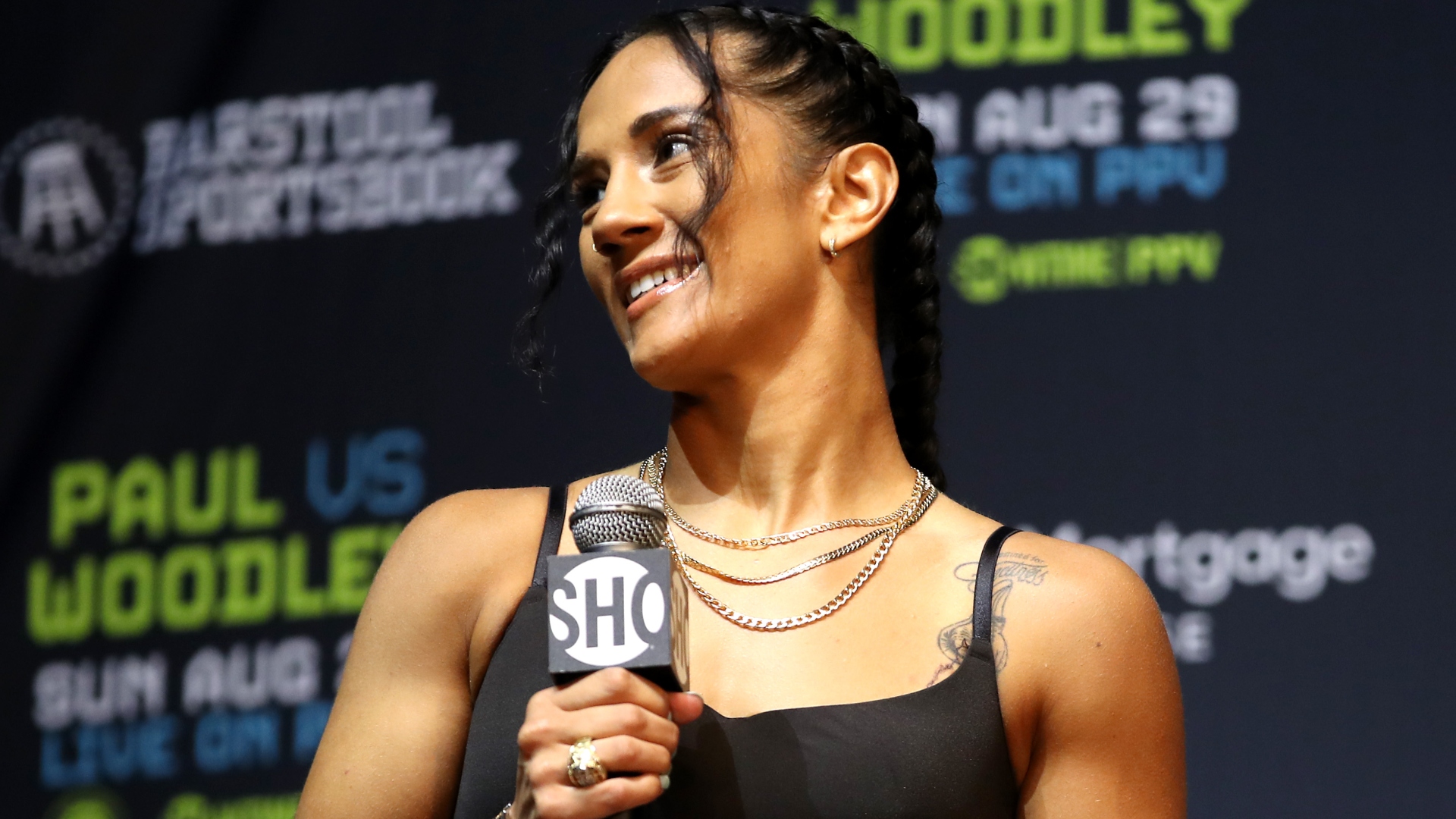 Authoritative wins over Yamileth Mercado and Miriam Gutierrez have not only raised Serrano's profile significantly due to the promotion on Jake Paul undercards, but also have a large number of fans feeling confident that she would conquer Katie Taylor if the two do indeed clash in 2022.
3. Claressa Shields (down 1)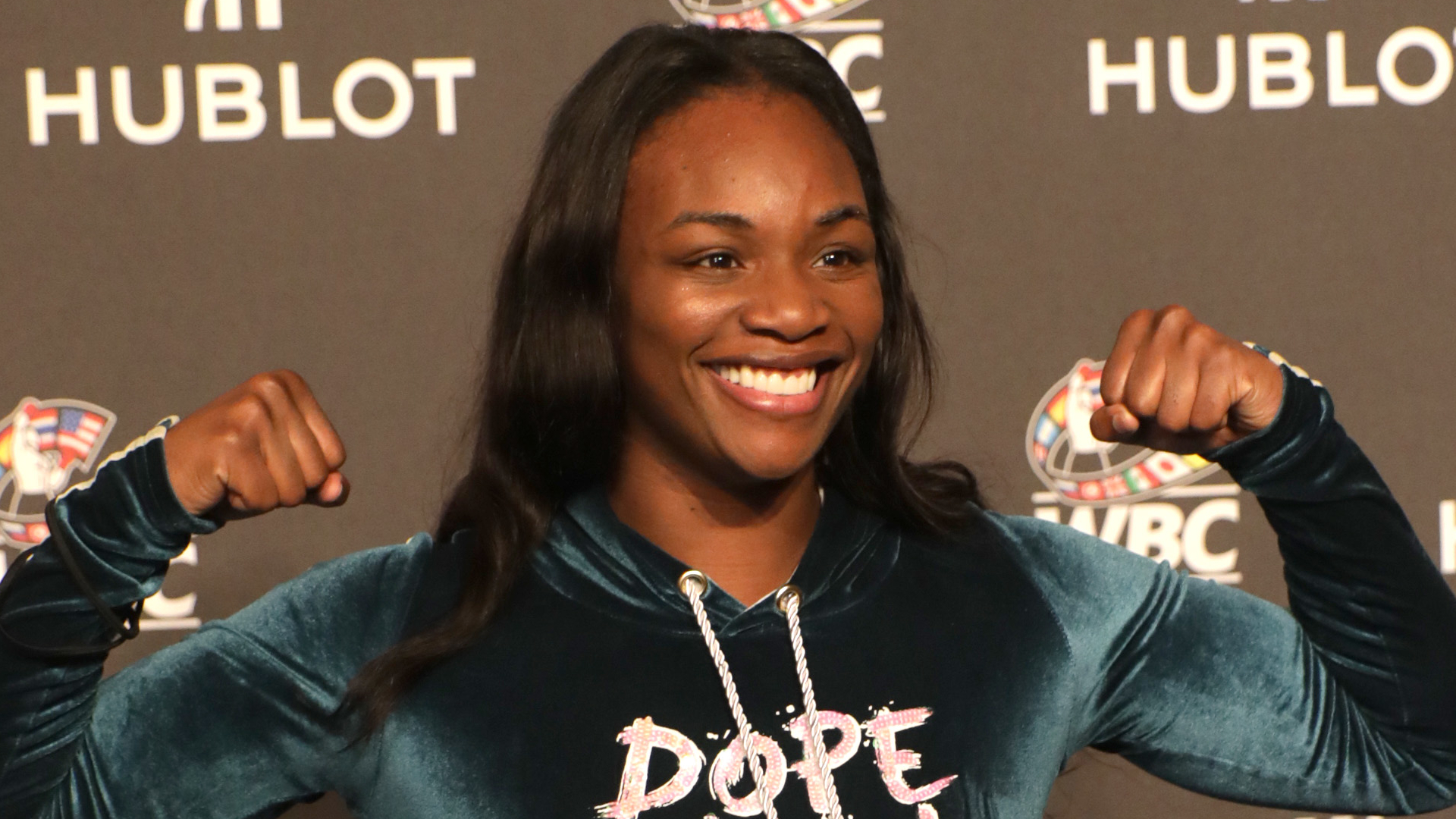 Shields is currently the fighter who completes the women's P4P top three in the eyes of just about every boxing fan. However her respectable two-fight dabble with MMA (1-1) has also rendered her inactive as a boxer for the time being. She is set to make her UK debut early next year before targeting old foe Savannah Marshall, and two decisive wins would make it hard to argue against her returning to top spot.
4. Jessica McCaskill (same)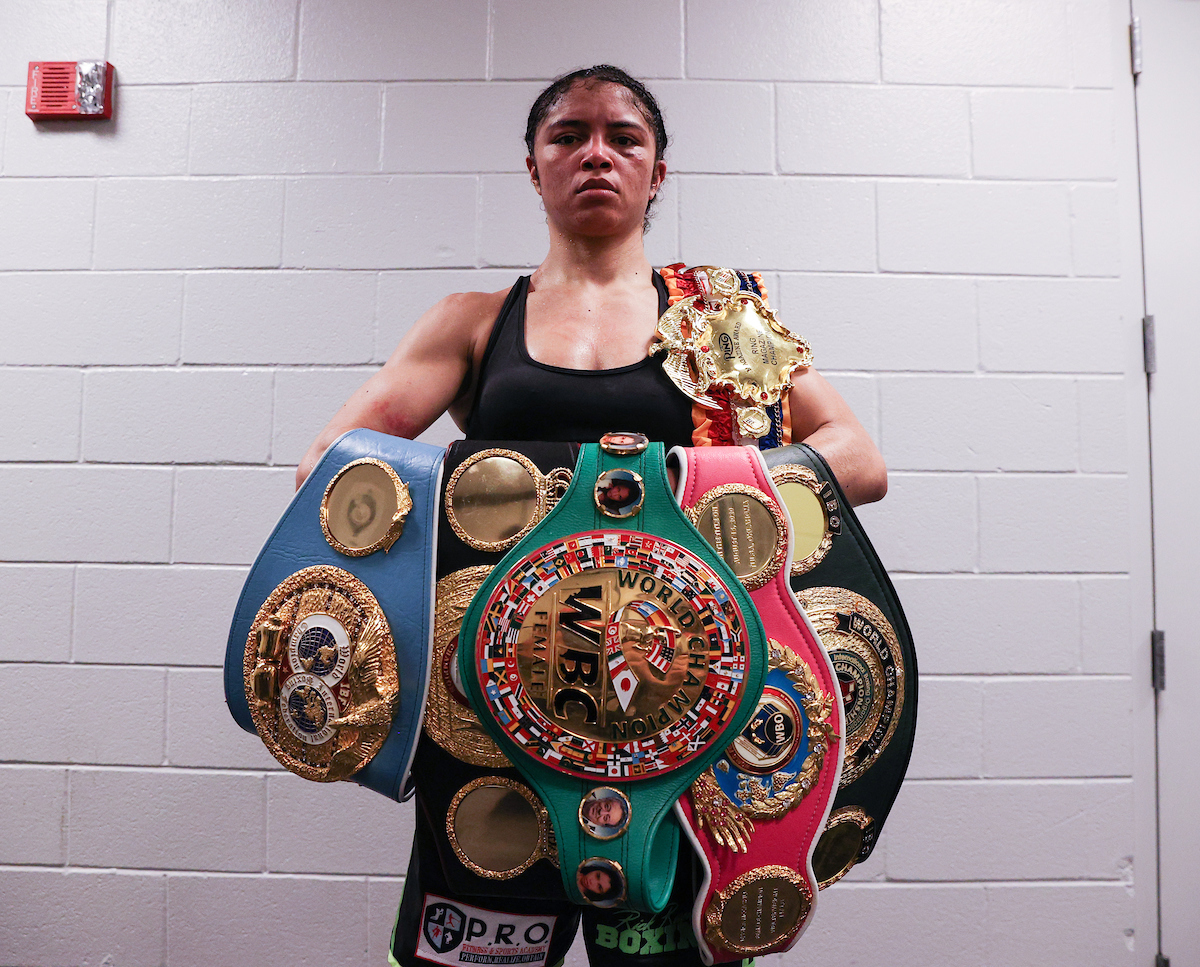 After gate-crashing the rankings last year with a brilliant win over Cecilia Braekhus, Jessica McCaskill solidified her position as one of the world's best fighters by repeating the result in March. The Chicago star then halted Kandi Wyatt on the Haney vs. Diaz undercard, cementing her status as leading the chasing pack behind the undisputed top three female boxers.
5. Seniesa Estrada (up 1)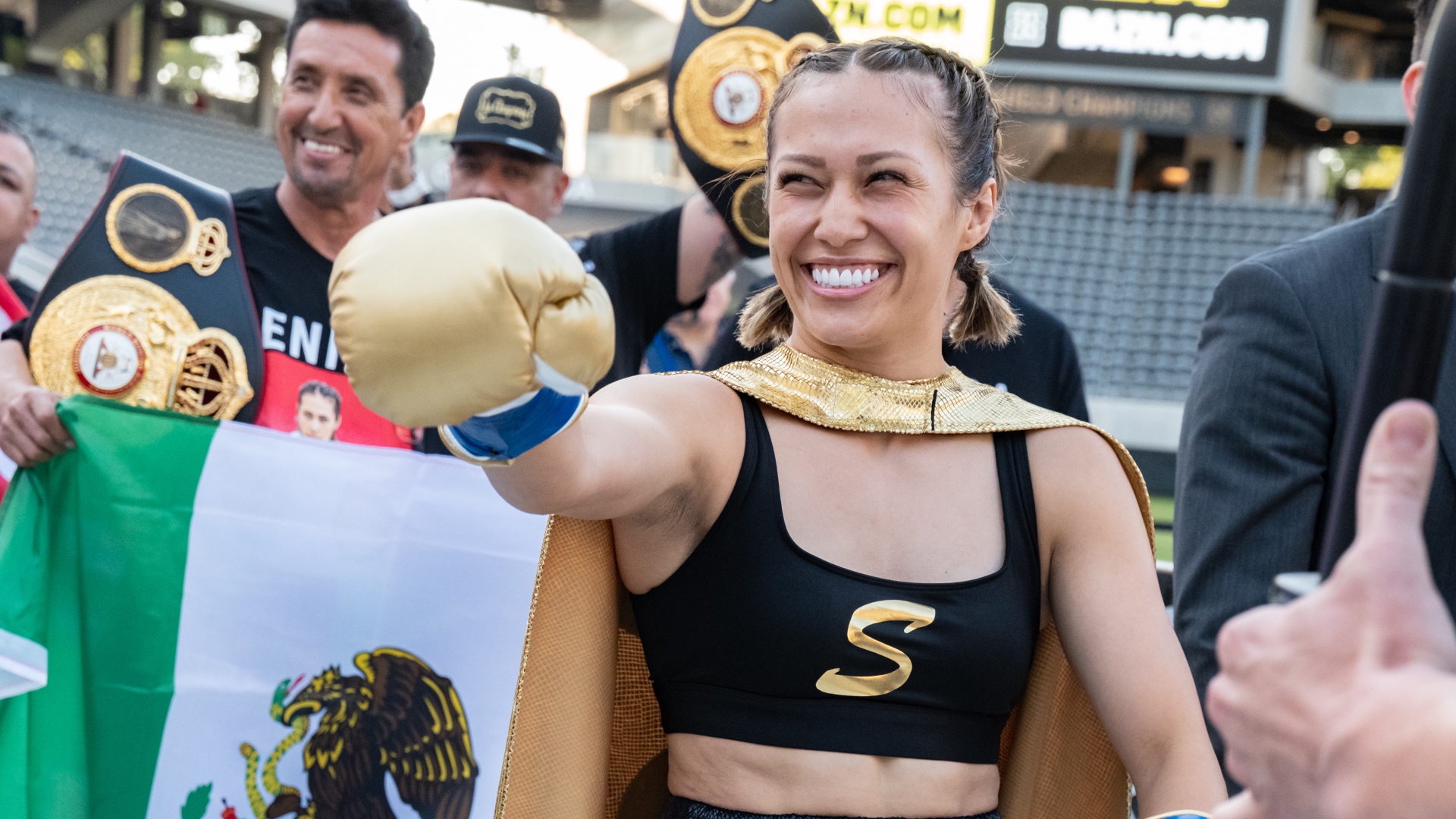 After finishing 2020 with the fastest knockout in female boxing history, Estrada has moved on to become world champion with a three-win 2021 and a 22-0 record overall. As a result, she reclaims fifth spot amidst some really hot competition among the sport's elite.
6. Mikaela Mayer (down 1)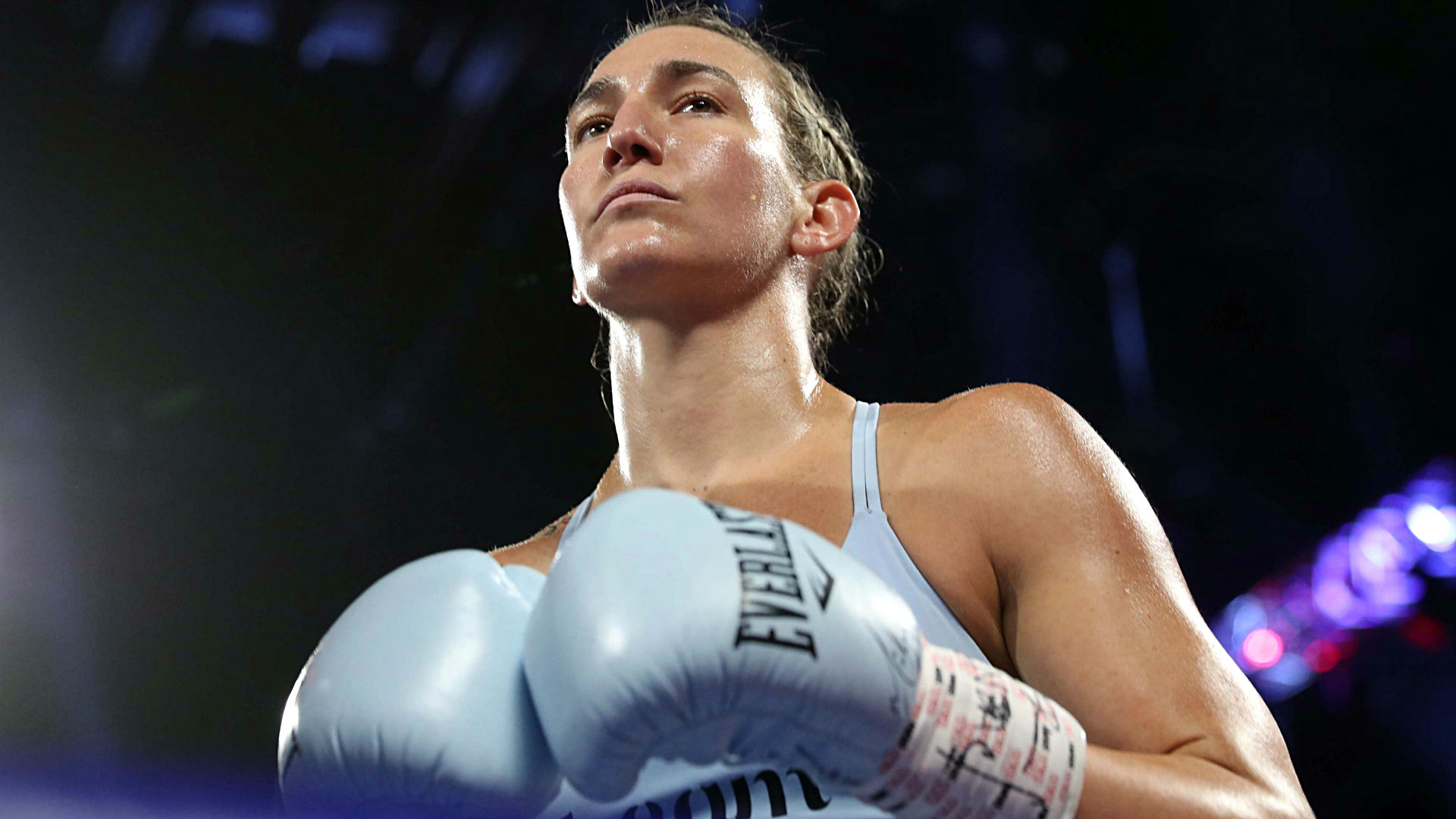 After securing her first world championship last year by defeating Ewa Brodnicka, Mikaela Mayer fulfilled the potential that had long been predicted for her. Mayer's recent win over Maïva Hamadouche on Nov. 5 in Las Vegas added to her growing profile and though Estrada's emphatic performance this month saw the two swap places on our list again, Mayer stands as good a chance as anyone of disrupting the top three next year.
7. Cecilia Braekhus (same)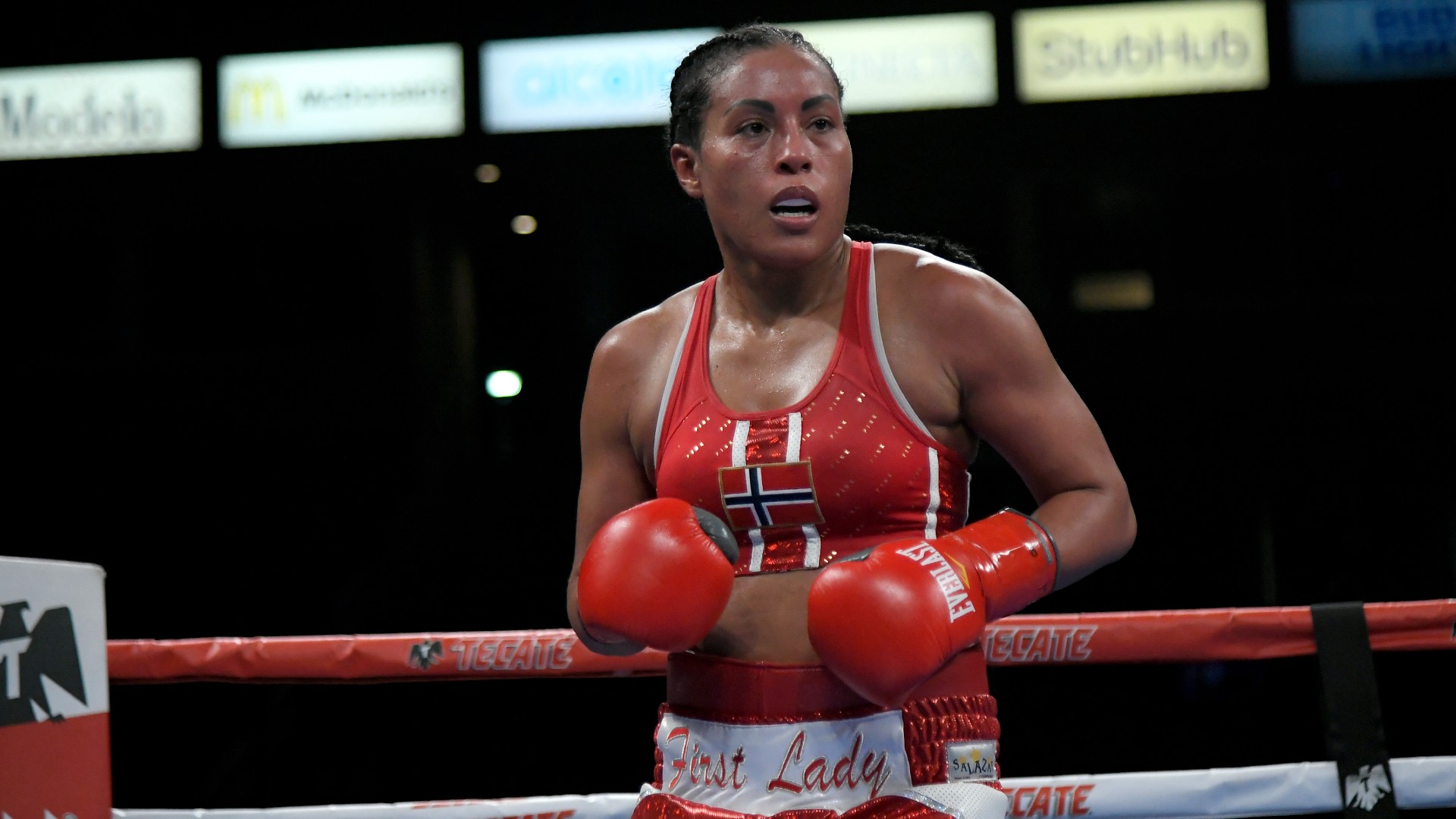 The Norwegian's dominant 36-fight run prior to her title loss and subsequent rematch defeat to Jessica McCaskill mean Braekhus remains one of the best around. However at the age of 40 and with no new fights since the second McCaskill battle, she will likely find a host of top talent ready to overtake her on the list if she doesn't begin the bounc
8. Savannah Marshall (same)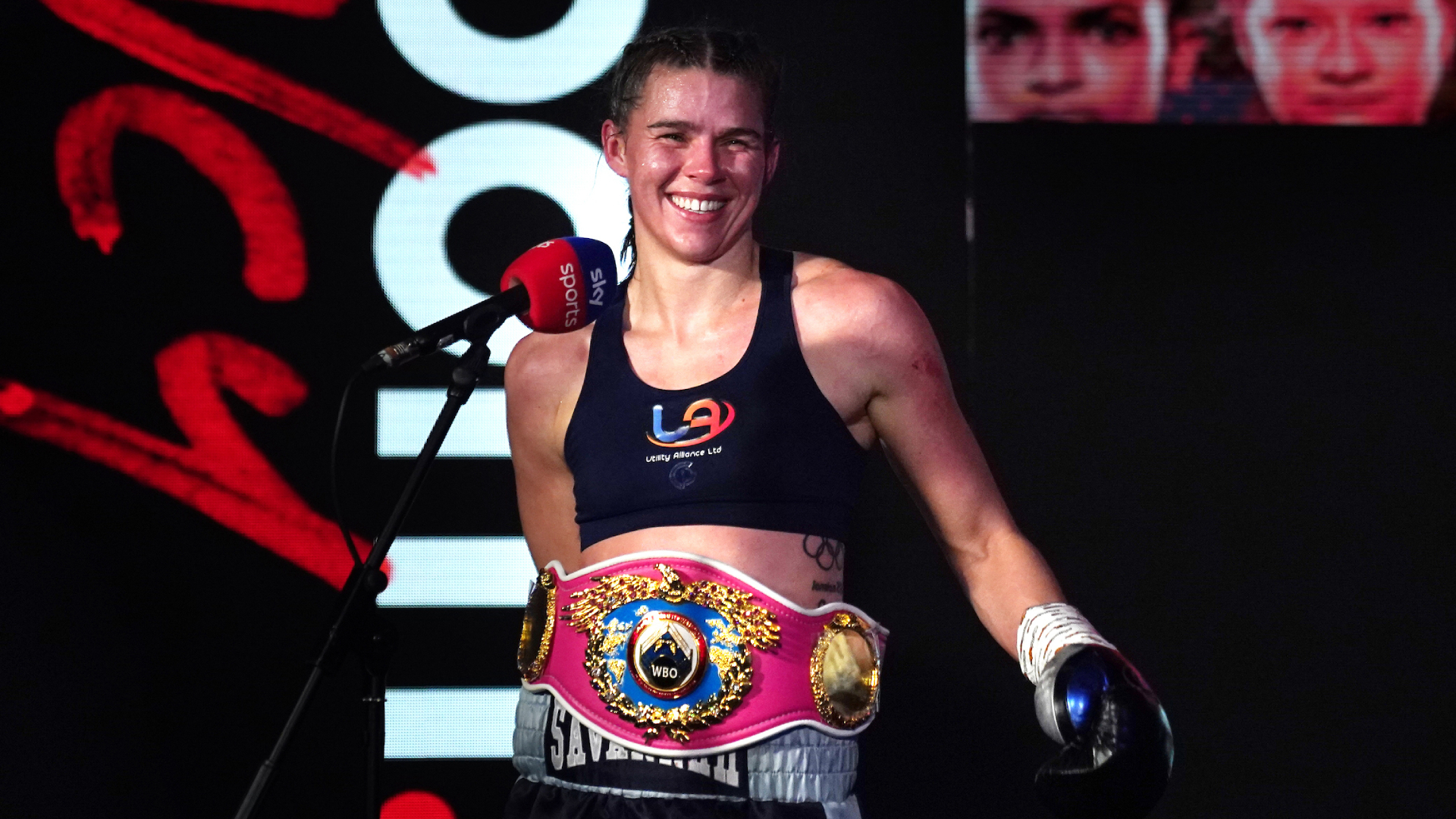 Marshall made her second defence of the WBO middleweight belt against Lolita Muzeya last month and the next step seemed to be sharing a card with Claressa Shields for one more bout before the two finally met at pro level (Marshall upset Shields in 2012 at amateur) but a hand injury leaves her short-term status up in the air.
9. Alycia Baumgardner (new entry)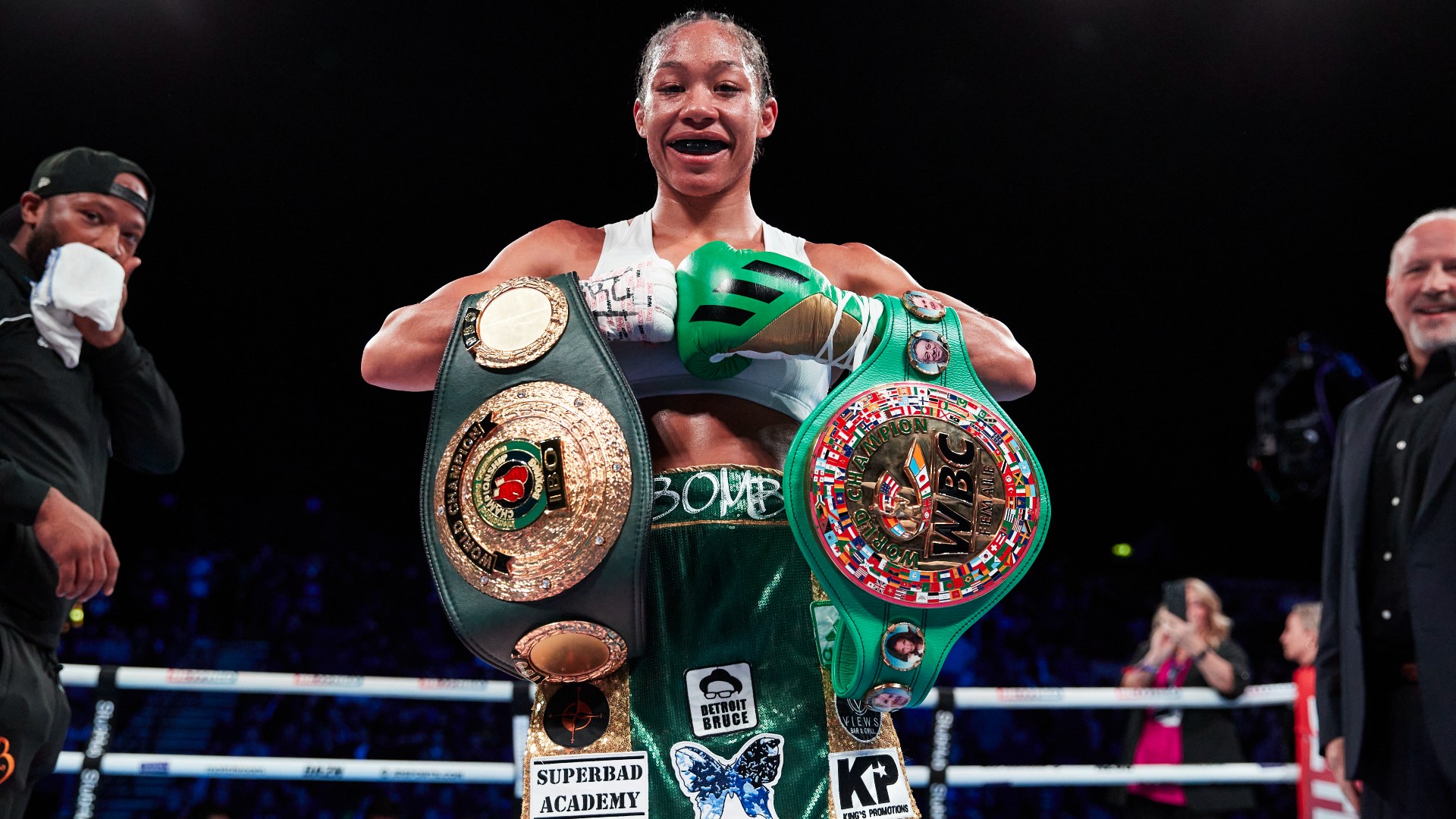 Baumgardner followed a four-fight win streak by stunning WBC and IBF super-featherweight champion Terri Harper — who many felt was on the verge of making her own debut on this list — with a fantastic showing to claim both belts. The Ohio fighter could be one to watch going forward.
10. Delfine Persoon (down 1)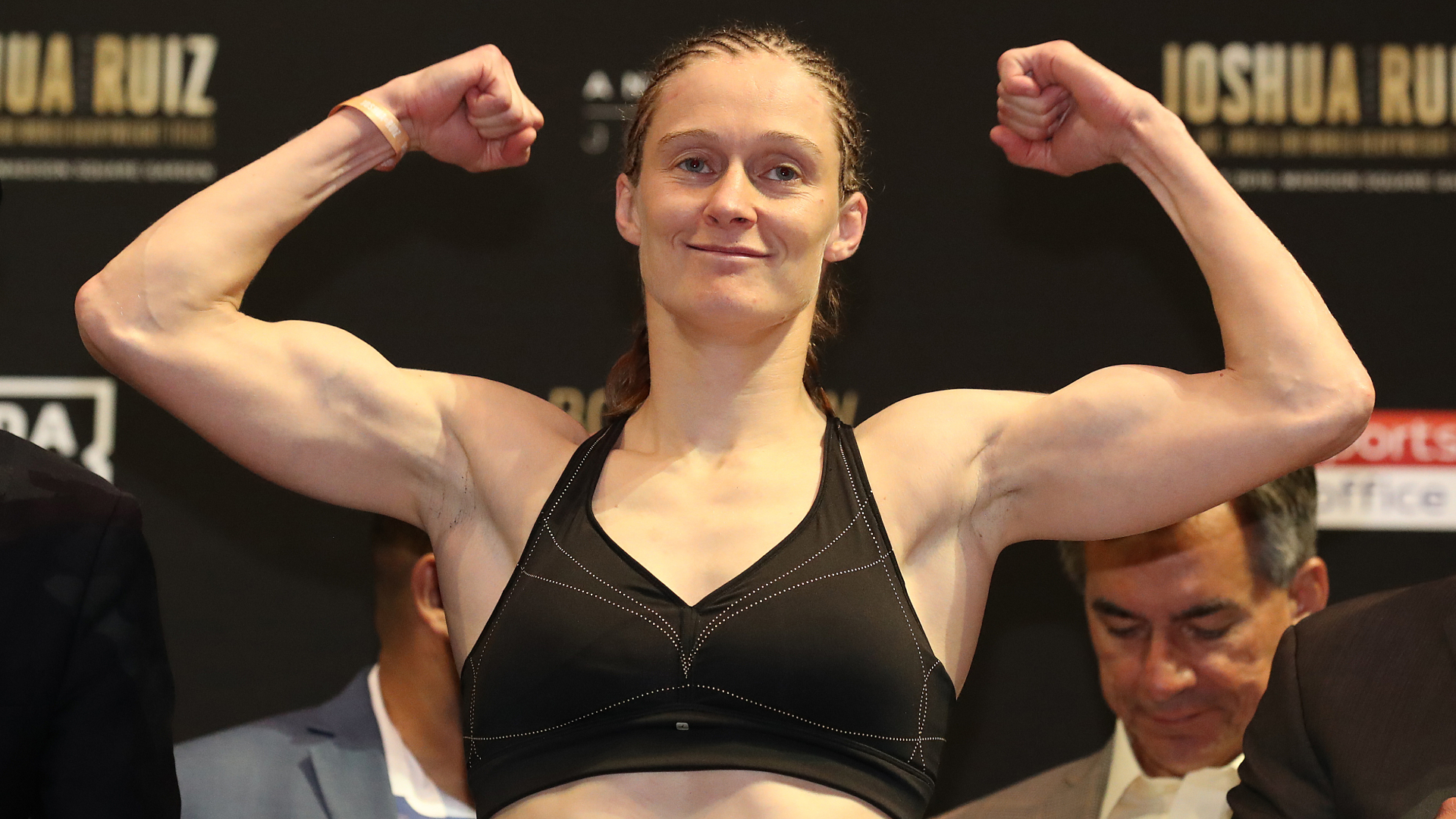 Perhaps more widely known for her two losses to Katie Taylor, Delfine Persoon can consider herself unfortunate not to be higher up this list due to the closeness of her bouts with her Irish rival. She bounced back with a summer win over Elena Gradinar at super-featherweight and could have her eye on world titles at that division.