Do women score fewer boxing knockouts because of shorter rounds?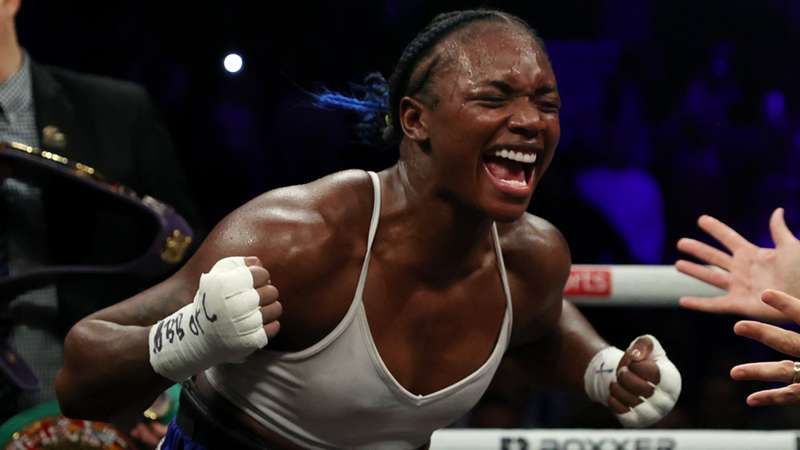 GettyImages
The DAZN Boxing Show asked if the length of women's boxing rounds affected the amount of stoppages in their fights.
Discussing the Claressa Shields vs. Maricela Cornejo match on Saturday, they noted that despite the unbeaten American's best efforts, she was unable to bring the bout to a premature close.
Speaking on the DAZN Boxing Show, Barak Bess described the atmosphere, saying: "It was a sold-out crowd, everyone was there for Claressa. We got to see the greatest of the greats perform."
Akin 'Ak' Reyes, agreed.
"It felt like a big fight, it felt huge," he said, before moving onto the manner of victory. "The lights were bright. We expected Claressa to dominate. We knew that Maricela can take a punch, and she also has power, but the speed, I thought, was going to be a factor, and that's what transpired. Beating her to a punch every time.
"She wanted to put on a show. She wasn't trying to cruise to a victory, she desperately wanted to stop Maricela, to deliver the knockout. But I think the two minutes in female [boxing] is affecting the knockouts. In the past I didn't think it was the case, but seeing it live, and really keying in on it, I think that's why women don't score so many knockouts."
Bess answered: "That's a great argument, that happens a lot of times. Sometimes in men's boxing, we say if we had more than 12 rounds, we'd have a knockout. You can say that girls like Amanda Serrano have a lot of knockouts. 
"I say put it in the women's hands. If they want the extra two rounds, give it to them, but they need the extra pay as well. If you're not going to pay them at the same level, then I don't expect to see them for 36 minutes"
Reyes concluded: "There are women that hit harder than others, but I think that in terms of wearing them down and getting those stoppages, you need those extra minutes."