Eddie Hearn and Jake Paul ready for Katie Taylor and Amanda Serrano to 'run it back' in rematch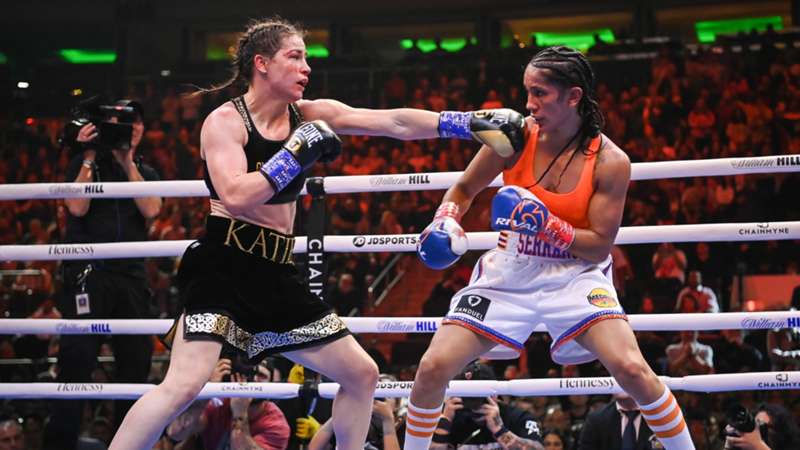 GettyImages
Eddie Hearn and Jake Paul are both keen to stage a rematch between Katie Taylor and Amanda Serrano later this year.
In the meagfight fight shown live on DAZN on Saturday night, Taylor retained her belts against her Puerto Rican challenger on a split decision to remain the undisputed women's lightweight champion. 
The contest was one of the toughest ever for both fighters and such was the competitive nature and quality of the fight that it is perhaps no surprise both promoters want to stage another event headlined by the duo.
Speaking in the ring after the fight, Hearn said he wanted his fighter to get a chance to fight in her native Ireland before she retires, making a Serrano rematch the perfect occasion.
"I think we should run this rematch back in Ireland," Hearn said. "Let Katie Taylor fight in Croke Park. It would be a shame if she was to finish her career without getting the chance to fight in Ireland."
Paul, who represents Serrano, is also happy to see the fighters step back in the ring, especially as the YouTuber disputed the result, believing it to be 'a draw at best.'
The social media celebrity and professional boxer said that he would be content to 'run it back' if the deal could be done.
Both Taylor and Serrano were also ready to entertain a rematch as their next fight.