Edgar Berlanga says fighters want more money to face him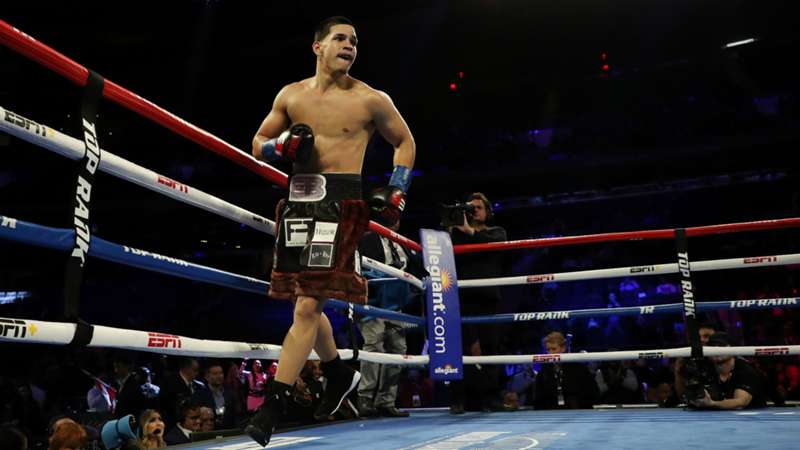 DAZN
When Edgar Berlanga competes, it's appointment viewing due to his reluctance in allowing his opponents to last longer than 180 seconds.
Berlanga goes into each and every contest looking to finish his opponents. So far, so good for the 23-year-old heading into Saturday's bout against Ulises Sierra (15-1-2, 9 KOs) from inside "The Bubble" at the MGM Grand Conference Center in Las Vegas. Out of 15 fights, Berlanga's won them all and finished every one by first-round knockout to cement as one of the most dynamic prospects in the sport.
It's gotten to the point where fighters are asking for additional money to face Berlanga, including Sierra. The native of Puerto Rico knows if he continues this torrid run, boxers will continue to up their price to meet him.
"Fighters are going to want to get paid to fight me now," Berlanga said on a Zoom media call on Tuesday. "They aren't going to want to jump in the ring with me for chump change. It happens to the best.
"For this next camp, we're looking into flying a couple of fighters out because I'm starting to have to pay people because now fighters aren't going to jump in there with me to take punishment."
Going into Saturday's fight, Berlanga and his team have studied Sierra very closely and feel he's the perfect style matchup and will give him what he needs as the 23-year-old looks to embark on a banner 2021.
"Just to continue getting experience," Berlanga said. "If we aren't getting rounds in the fight, we look to get more rounds in sparring. My main thing right now is to stay in the gym. I'm not doing multiple rounds in the fight, but in the gym and behind closed doors, I'm going 12 rounds with three different sparring partners. We're switching up the sparring. I'm going in there with heavyweights, a light heavyweight. I'm sparring big guys. For next year, we're looking at that and to get bigger fights to see if anyone can take me out of the first round."