Is Floyd Mayweather Jr. working with Ryan Garcia?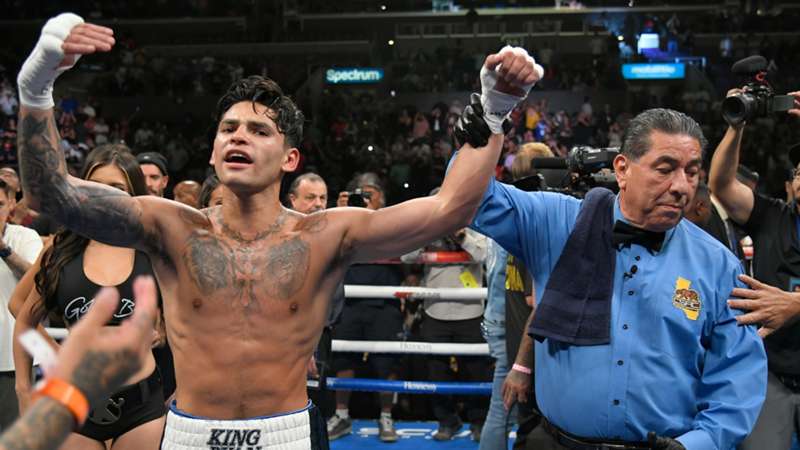 GettyImages
Oscar De La Hoya might want to look away from this one.
On Thursday, Ryan Garcia took to his social media and posted footage of he and Floyd Mayweather Jr. in the ring together, with "King Ry" learning from the boxing legend and self-proclaimed "The Best Ever."
Garcia captioned about the session saying: "Just working! Listening and learning from one of the best in the world."
This comes after the two sat courtside at a WNBA game late last month.
It also follows Mayweather telling FightHype.com earlier this month that he'd sign Ryan, a Golden Boy Promotions fighter, only if he's a free agent.
"I'm not looking to sign Ryan, but if he wants to sign and he's free, I'll sign him," Mayweather said at the time.
"But if I'm not mistaken, he's under contract. You always have to make sure things are worded right before you get a lawsuit or before you get a letter from a boxer's promoter."
He added: "To hypothetically say, if Ryan Garcia gets free, will Ryan Garcia be with Mayweather Promotions or PBC? Absolutely. Only if he's free. Who don't want to work with the best? Nobody is more knowledgeable about the sport of boxing than me."
Garcia's name and profile are still listed on Golden Boy Promotions website's fighter roster.