Is there a rematch clause for Terence Crawford vs. Errol Spence Jr.? Change rumoured for second fight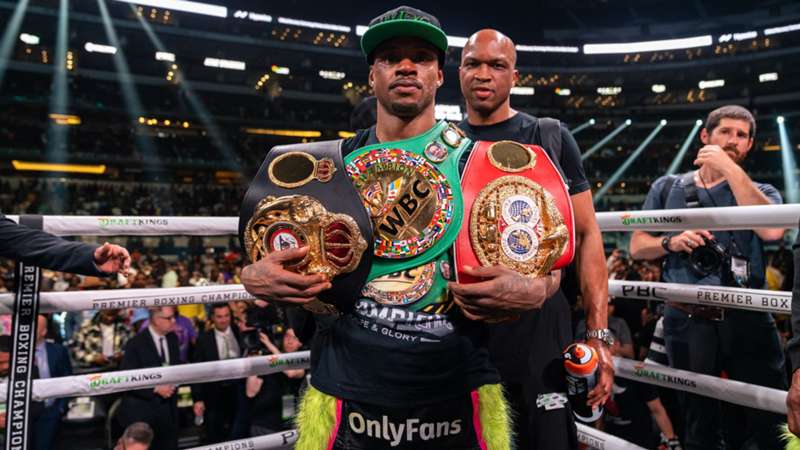 DAZN
The wait for the fight between two of the most talented fighters in boxing is now close to its end, after Terence Crawford and Errol Spence Jr. finally agreed to an undisputed rematch.
A fight between the two beltholders had seemed inevitable last year, only for negotiations to come to nothing.
Now, though, there is an accord for the pair to fight on July 29, and the winner will emerge as the undisputed welterweight champion, and with an almost unrivalled claim to be the best pound-for-pound boxer in action.
Crawford and Spencer are regularly ranked No. 1 and around No. 4 in the P4P lists, respectively, so any win would be seen as a huge part of their legacy.
No doubt the fight will draw huge audiences given the importance of the outcome, and the skill of the two men, who can draw on vast experience they have accumulated over the years.
"Finally giving the fans what they want," Spence confirmed on Instagram.
"The wait is over, it's game time," announced Crawford. "Everybody come out, show support and watch me fry this fish."
Spence's last fight was against Yordenis Ugas in April 2022, while Crawford fought David Avanesyan in December last year as he cruised to another comfortable victory.
Given the spectacle will be of interest to so many American boxing fans and those around the world, there has been speculation of any rematch clause, and ESPN wrote that there is a chance for either fighter to run it back, if they are the loser.
The outlet reported: "Crawford and Spence will each earn eight figures guaranteed for the Showtime PPV fight, sources told ESPN, and there's a bidirectional rematch clause that the loser can trigger within 30 days after the fight. It's a two-fight deal for Crawford with PBC, sources said. 
"After the probable return bout between Crawford and Spence, which must take place before the end of 2023, both boxers are expected to move up to 154 pounds."