Josh Taylor explains why cameras are banned ahead of Teofimo Lopez fight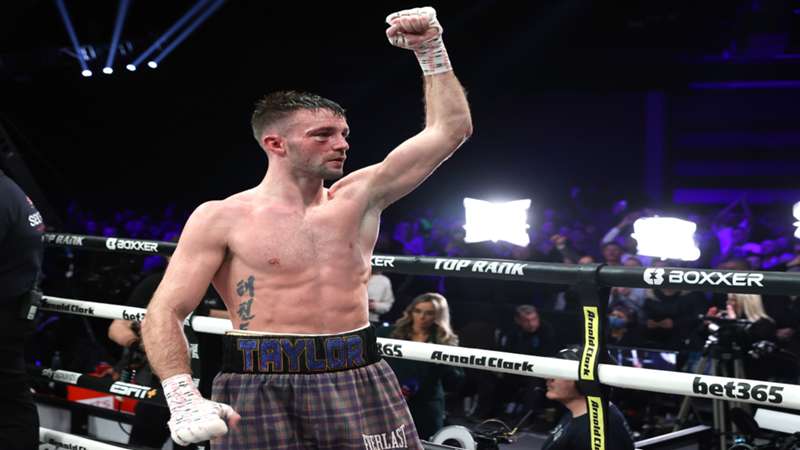 DAZN
WBO super lightweight champion Josh Taylor explained that he had banned cameras from his training camp.
The Scottish fighter unified all the belts at 140lbs but has vacated all but one after a difficult fight against Jack Catterall last year and an injury that scuppered a rematch with the Englishman.
He is now set to fight Teofimo Lopez, the former unified lightweight champion who is feeling his way into a heavier division.
However, while Taylor thinks he is going to have little trouble earning a win, he is taking no chances.
"He's from just over the water, Brooklyn Bridge, so I don't want any sneakies in here and having a sneak peek and spying," Taylor told Sky Sports.
"We've turned the cameras down.
"It's one of those things where you trust no one. They've been very accommodating and welcomed us with open arms, but we just don't trust anyone and don't want to open the doors.
"We want to keep it closed now it's getting to the real serious end where we're working on specifics.
"We've closed it down and made sure no one could see anything to get let out."
He continued: "I'm coming to the Lion's Den. It's basically his backyard. I'm coming over here and I'm going to kick his backside and put his tail between his legs and send him home to think again.
"We're not thinking about Teo at all, apart from just what we're going to do tactics-wise.
"We're just focusing on ourselves."