Anderson Silva shocks Julio Cesar Chavez Jr., Chavez Sr. wraps career with a bang from Tribute to the Kings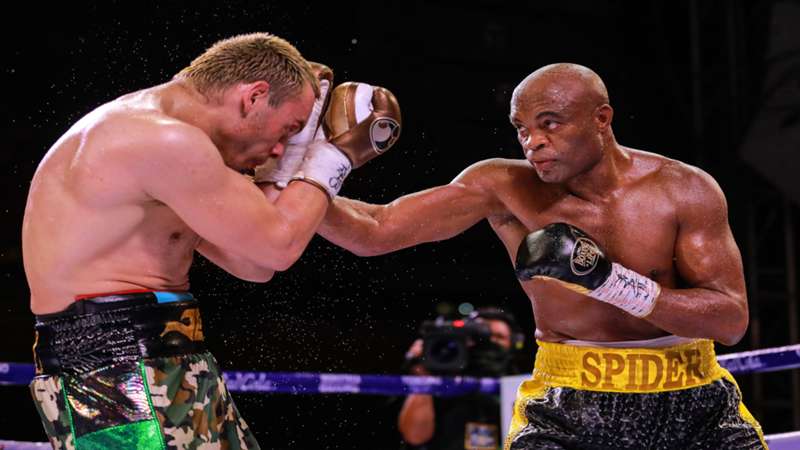 DAZN
Anderson Silva sure looked comfortable in a boxing ring. A little too comfortable, to Julio Cesar Chavez Jr.'s dismay.
The MMA legend dictated the pace and managed space with ring generalship in delivering a split decision victory Saturday night. Two of the three judges at Jalisco Stadium in Guadalajara, Mexico had it 77-75 for the former UFC champion. 
The only surprising part of Silva's win was that it wasn't ruled a unanimous decision. That's how much he took it to Chavez, landing the cleaner shots, while gaining some style points as he did for years in the Octagon.
Silva, 46, was so comfortable that he invited Chavez, 35, to unleash shots on him in the corner during the third round. Chavez obliged, but Silva was unfazed. There were also several sequences that Silva tapped his ankle before launching a punch.
How much Chavez being overweight affected him is unclear, but he certainly didn't throw or land enough shots to have a shot to win. The judge that ruled it 77-75 in his favor was inexplicable, as Silva showed impressive footwork and body movement in asserting the jab and stifled Chavez throughout.
Not bad for Silva, who was only fighting in just his third boxing match to Chavez's 60th. Not to mention the fact that Chavez is a former world champion.
After Silva's win, the night shifted to the main event, where boxing legend Julio Cesar Chavez and Hector Camacho Jr. fought an entertaining four-round special exhibition bout, which had its fair share of fireworks.
After Chavez connected with a shot after the second-round bell, it was clear that this exhibition was getting heated. Well, that intensity boiled over when Chavez and Camacho Jr. exchanged punches after the third-round bell, prompting Chavez to yank off his headgear and demand that Camacho Jr. do the same. 
Prompting from Chavez's family made the boxing legend put the headgear back on and Canelo Alvarez jokingly peeled off his jacket in the crowd and made his way into the ring, where he'd serve in the corner for the final round of Chavez's legendary, iconic career.
At 58-years-old to Camacho Jr.'s 42, Chavez ripped the body as ferocious as he did when he was the king of the sweet science.
It was a legendary career that Chavez (107-6-2 with 86 KOs) made sure to stamp Saturday night before passing the torch to Canelo, as the Mexican legends embraced.
Here's how the entire Tribute to the Kings went.