Katie Taylor vs. Amanda Serrano is 'legacy defining' says Eddie Hearn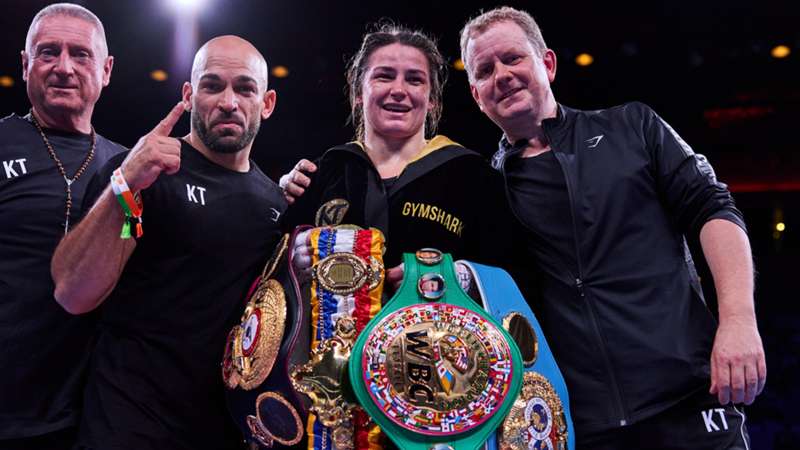 DAZN
Eddie Hearn believes that Amanda Serrano vs Katie Taylor will create 'shockwaves around the world'.
Hearn is aiming to put the fight on this year at Madison Square Garden in a huge spectacle in New York, with assistance from Jake Paul, the YouTube celebrity and nascent professional boxer.
Shakur Stvenson and Oscar Valdez are rumoured to be putting on a unification fight on April 30, which could clash with Hearn's own plans, but the Matchroom promoter explained to the DAZN Boxing Show that there is little point making any changes to the date for his fight.
"When you've got a fight as big as Taylor and Serrano, and you've got myself and Jake Paul, I don't worry too much about other fights. 
"Valdez vs. Stevenson is a tremendous fight, it's not gonna cause the same kind of noise as Taylor vs. Serrano with me and Jake Paul. When you see the noise around Madison Square Garden around a legacy-defining fight, not just for women's boxing, but for boxing, I'm fine."
Hearn thinks that he and Top Rank could find other ways to accommodate both high-profile fights on the same night.
"You can't try to work around other fights because next week there's another fight. What you can do is get smart, and ask TopRank 'What time are you going? You go 10pm, we go 11pm.'
"We're not moving for a potential fight that might happen. 
"Is Stevenson vs. Valdez bigger than Taylor vs. Serrano? No, not in my opinion. This is going to be a showstopper.
"This is going to create shockwaves around the world."