Mike Tyson ready to fight Evander Holyfield as rival names $25 million asking price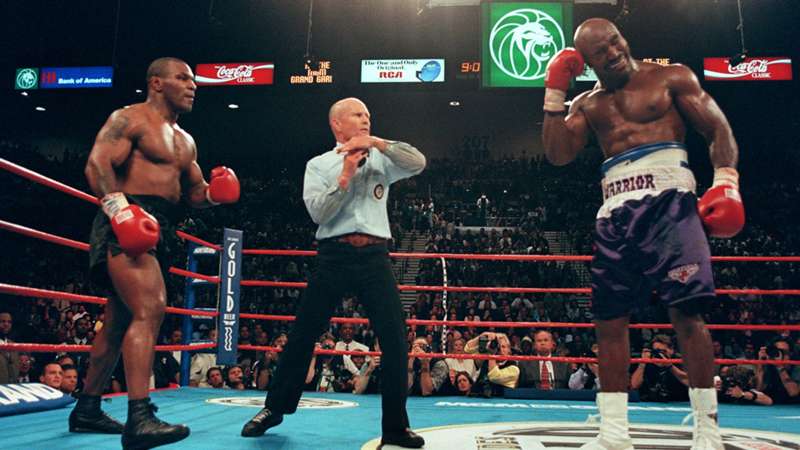 DAZN
Mike Tyson is ready to fight Evander Holyfield again in his next exhibition fight after his draw with Roy Jones Jr. on Saturday night.
The pair went the distance over eight rounds lasting two minutes each, with the bout declared a draw despite Tyson's apparent dominance.
Speaking after the fight, the former heavyweight world champion made it clear he was not finished with his return to the ring.
"Of course I'll do this again. I'm content with the draw because what really mattered was entertaining the fans," he said.
The fight earned the 54-year-old fighter $7.5 million, which he said is going to charity, and a third fight against Holyfield would likely earn him significantly more.
Holyfield, 58, would look for around $25 million in order to step back in the ring with the man who famously bit his ear during a fight in 1997.
Speaking to the I Am Athlete podcast, Holyfield named his price.
"It definitely wasn't me," Holyfield said. 
"I wasn't getting in the ring for less than $25 million.
"I beat him twice. I felt it was wrong for me to have to ask him to fight me.  
"If they called me to fight in two days, I'd be there to fight in two days."