Kid Galahad's win against Jazza Dickens at last Summer's Fight Camp made him not only the new IBF world featherweight champion, but also the sixth fighter from Sheffield to be crowned a world champion.
Now Galahad will be looking to rule one of boxing's most exciting divisions for years to come with his quest for domination at 126lbs beginning against veteran Kiko Martinez in Sheffield on November 13.
DAZN takes a look at the five other world champions to have hailed from the Steel City.
Paul Jones: WBO super-welterweight champion (1995-1996)
Paul Jones isn't one of the city's most well known world champions, but he was certainly an exciting talent.
After an impressive five-fight winning streak which included a WBO 'KO of the year' in 1995 against Damien Denney, Jones, who was also known as 'Silky', earned himself a world title shot against Verno Phillips who held the WBO strap.
The pair met on November 22 1995 at the Hillsborough Leisure Centre and despite being the underdog, Jones was disciplined and produced an impressive performance to win the fight by a majority decision.
However, Jones' title reign didn't last long after he was stripped by the WBO a year later after withdrawing from a fight against number one contender Bronco McKart.
Silky was never given the chance to reclaim his title and was also never presented with the belt after beating Phillips in 1995. This led to a Twitter campaign in 2014 using the hashtag #GetSilkyHisBelt which eventually allowed Jones to be presented with the world title belt he had won 19 years prior.
Naseem Hamed: WBO Featherweight champion (1995-2000), IBF Featherweight champion (1997), WBC Featherweight champion (1999-2000) and IBO Featherweight champion (2002-2003)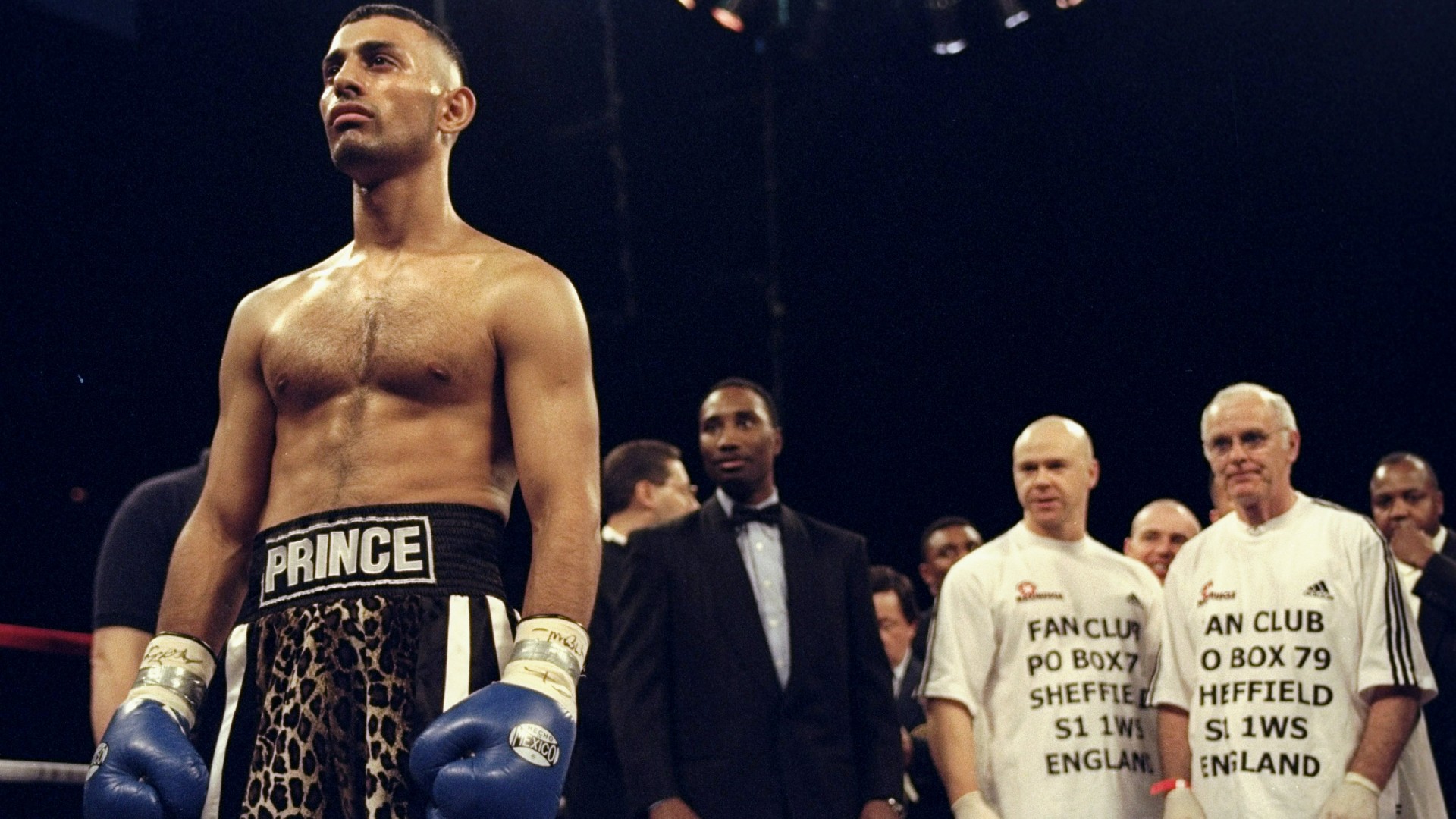 Naseem Hamed was a once in a generation fighter.
From his elaborate ring entrances, which included a flying carpet, entertaining interviews and explosive performances inside the ring, Hamed made boxing a entertainment spectacle as well as a sporting occasion.
Coming out of the historic Ingle Gym in Wincobank, Hamed possessed unbelievable speed. He was able to duck and weave with ease but could still produce devastating knockouts. His left hand was one of the most dangerous in the featherweight division with a 83.78% KO percentage.
Some may not have been a fan of Hamed's crazy antics both inside and outside the ring, but no one can deny the excitement he brought to boxing. Alongside British legends Chris Eubank and Nigel Benn, Hamed was able to capture the imagination of the public and keep boxing at the forefront of British sport.
Johnny Nelson: WBO Cruiserweight champion (1999-2005)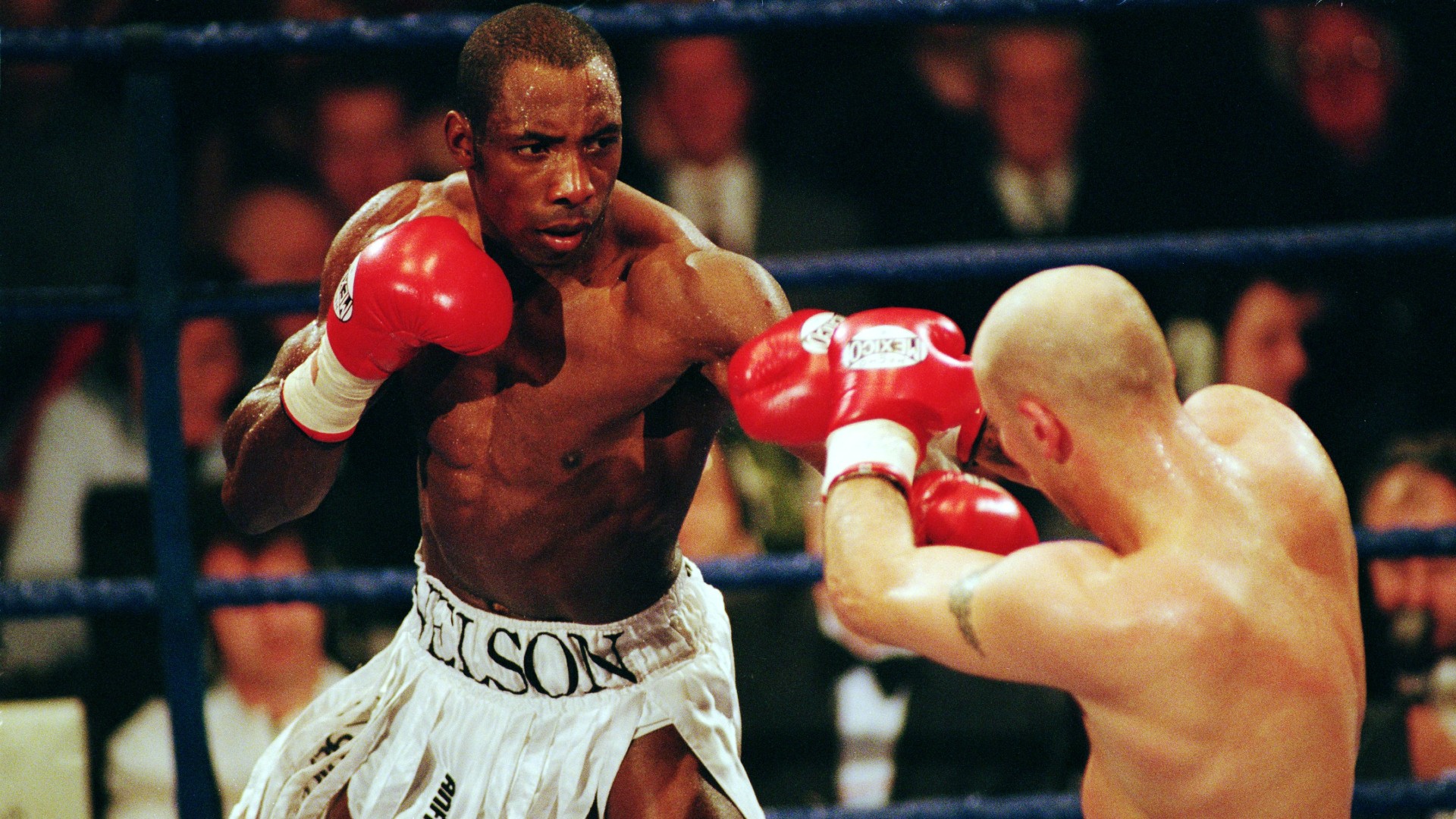 Johnny Nelson was another world champion to emerge from the Ingle Wicobank Gym and under the watchful eyes of the late Brendan Ingle, Nelson dominated the cruiserweight division making 13 defences of his WBO title over seven years. This particular run of title defences is still a world record.
His path to winning a world title however was a long and difficult one. After a poor performance against James Warring in 1992, Nelson missed out on the IBF title via a unanimous decision and it was looking like his only shot at glory had been wasted.
The downward spiral continued for Nelson who by 1996 had six losses in his last 10 fights, some began to doubt whether he still had a career in boxing.
Then, something clicked, and Nelson was unstoppable. Following his loss to Adilson Rodrigues in December 1995, Nelson went onto to win the remainder of his fights before retiring in September 2006. During that time, he captured the British and European cruiserweight titles before a stoppage win against Carl Thompson on March 27 1999 saw Nelson claim the WBO title and finally achieve world championship glory.
Nelson relinquished the WBO belt when he decided to retire seven years after his world title triumph and while some were frustrated that he didn't attempt to unify the cruiserweight division, he remains one of Sheffield's most successful world champions.
Clinton Woods: IBF Light-Heavyweight champion (2005-2008)
Clinton Woods burst onto the scene in 1994 as a super-middleweight where he won a commonwealth title before moving up to compete at light-heavyweight.
Woods won the British, Commonwealth and European titles in 1999 with an eighth-round stoppage win against Crawford Ashley.
A 10-fight winning streak followed and led to a huge clash with boxing superstar and unified light-heavyweight champion Roy Jones Jr. Unfortunately, this was a fight which Woods went onto lose after his corner threw in the towel in round six, but like Johnny Nelson before him, Woods did not let this loss on the biggest stage define his career.
His redemption came on the March 4 2005 against Rico Hoye who he stopped in the fifth round to win the vacant IBF light-heavyweight title in a slug fest.
Woods made four defences of the iconic red and gold belt before losing to Antonio Tarver in April 2008, he then called time on his career after failing to win back his title against Tavoris Cloud.
Despite a disappointing end to his career, Woods epitomised the Sheffield fighting spirit and wrote himself into the Steel City's boxing history books.
Kell Brook: IBF welterweight champion (2014-2017)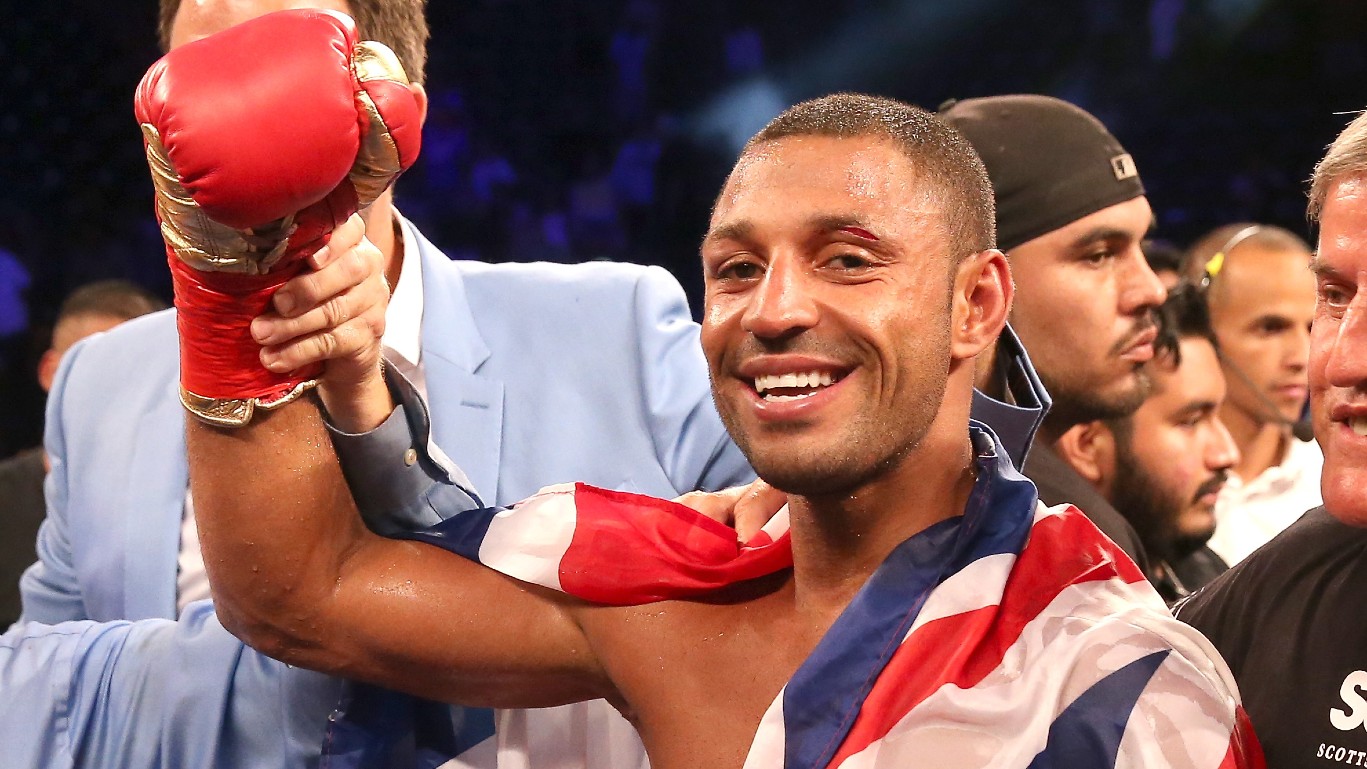 Kell Brook is Sheffield's most recent world champion after winning the IBF welterweight title and was another champion to emerge from the Ingle Gym.
Brook stormed through the welterweight division before a career defining performance against Shawn Porter in 2014. A perfectly executed game plan where Brook's defensive work nullified Porter's aggressive approach saw the Sheffield fighter produce a major upset winning by a majority decision which made 'The Special One' a Steel City sporting legend.
However, Brook's confidence and eagerness for the big fights brought his world championship reign to an abrupt end. After stepping up to middleweight face Gennady Golovkin in 2016, a fight which Brook lost and suffered a broken eye socket, 'The Special One' returned to 147lbs to face Errol Spence Jr. at Bramall Lane. Once again Brook had bitten off more than he could chew and was knocked out in the 11th round by a man who is being touted as one of the world's best pound-for-pound fighters.
Brook had another chance to win another world title belt last November when he faced Terence Crawford in Las Vegas for the WBO welterweight title, but once again Brook was stopped and now his career hangs in limbo.
If Brook fails to win another world title, he can look back on an impressive career which saw him produce one of the great away performances by a British fighter and cement his status as one of the greatest boxers Sheffield has ever produced.