New champion aims for super bantamweight title fight against Naoya Inoue or Marlon Tapales in 2024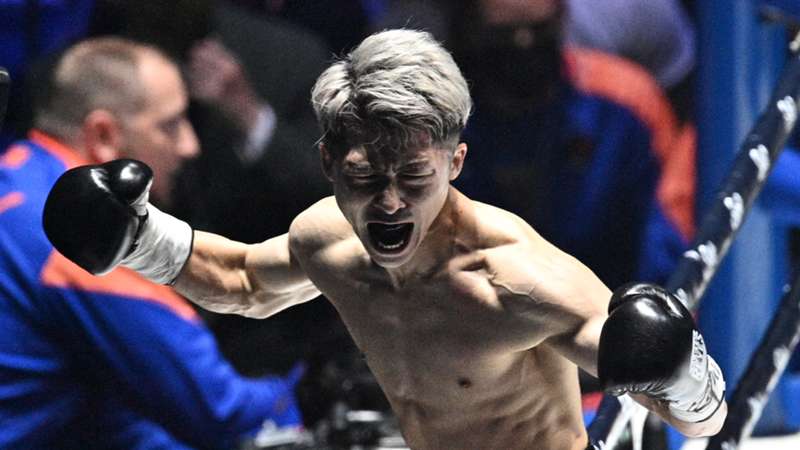 DAZN
Liam Davies is targeting a world title shot after his win over Vincenzo La Femina on Saturday night.
The Telford fighter became European super bantamweight champion at the weekend when he stopped his Italian opponent at the end of the fifth round.
Both fighters were knocked down in the third round, with La Femina on the canvas again in the fourth.
Davis is now undefeated in 15 fights, and speaking to the BBC, he said he was looking to kick on.
"I wanted to do a job on him," Davies said.
"He caught me with some good shots and I could feel the blood dripping.
"I got clipped. It boiled my blood. I wanted to make sure I got back and got the job done - he was a very tough competitor," he said.
"It's all part of the game, and I love it. It was one of those things you learn from."
Davies is looking for a title fight next ,with one potential opponent the winner of Marlon Tapales vs. Naoya Inoue, which takes place on Boxing Day.
"That's what I came here to do. I wanted to show I'm ready for these world title fights and hopefully I've done that," Davies said.
"Frank promised he's going to keep getting me these shots, and he told me I was one of his son [and fellow promoter] George's favourites - so that should keep me in good stead."