PFL CEO provides update on Francis Ngannou's future in boxing and MMA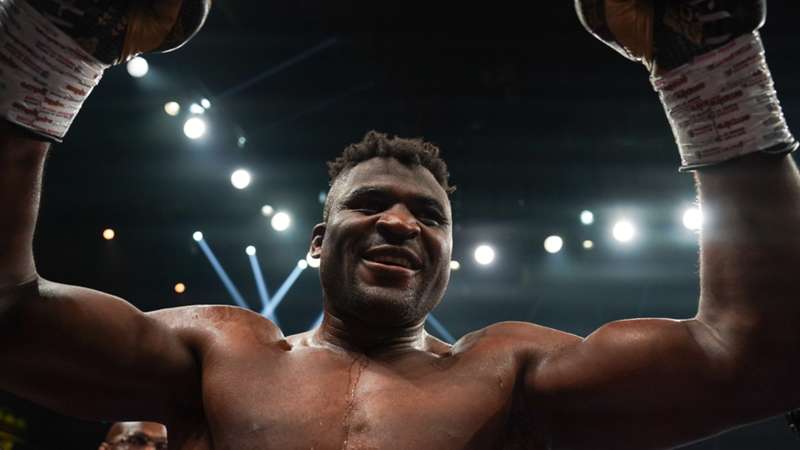 Top Rank
The combat sports world is waiting to see what Francis Ngannou will do next.
The former UFC heavyweight champion impressed in his professional boxing debut last month against WBC heavyweight champion Tyson Fury, so much so that many believed the MMA star was the deserved winner of the bout despite losing on the scorecards.
Ngannou's performance has seemingly opened up a whole new potential career path for the Cameroonian, but he rose to prominence as an MMA fighter and earlier this year signed a deal with the Professional Fighters League (PFL) to compete in their PPV Super Fight Division.
He has yet to compete in the PFL, but on Monday PFL CEO Peter Murray provided an update on Ngannou's return to the sport that made him famous.
Speaking to DAZN, Murray noted how "excited" his organisation is for Ngannou's next MMA bout to be happening in a PFL SmartCage, stating, "we're in the process of working through his opponent, and it should be great."
"Let's not forget Francis is also the chairman of PFL Africa," Murray added. "So he's putting his executive hat on at times as we engage and partner, and we'll be making some exciting announcements in the next couple of months with respect to strategic partnerships, investment distribution, and the road that PFL Africa's on with Francis at the helm."
As for Ngannou's future in boxing, Murray was pointed out that "he can do both" and that PFL is working with the 37-year-old on scheduling so he can continue pursuing opportunities in that sport as well.
Like many others who witnessed Ngannou's fight against Fury, Murray came away impressed by the Cameroonian's performance.
"Everyone underestimated Francis, including Tyson, the entire fight community — both sides, boxing and MMA — and Francis proved them all wrong," Murray said. 
"He's the best combat athlete on the planet and he went toe-to-toe [with Fury] and arguably, in my view, he won that fight. But the decision went the other way.
"But Francis proved everybody wrong, and he won the crowd."