Ryan Garcia explains mental health struggles ahead of comeback - 'I couldn't find a way out'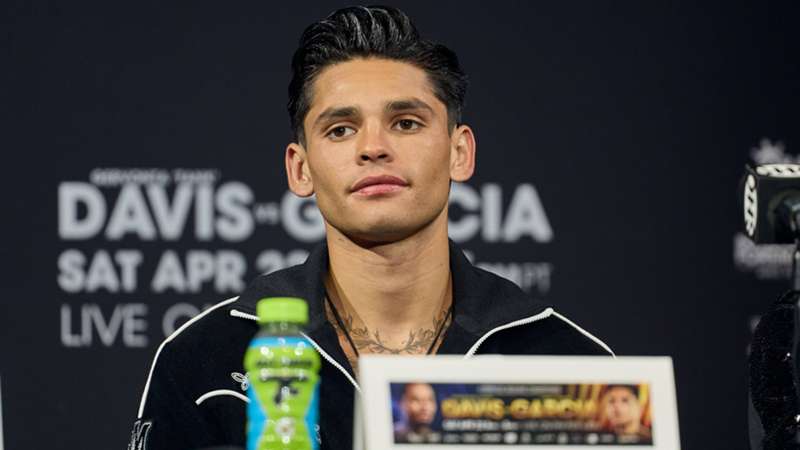 DAZN
Ryan Garcia revealed that he overcame suicidal thoughts during his time away from boxing.
Garcia is continuing his comeback that began last year after he took time away to tend to his mental health and then undergo surgery.
In his first fight back against Emmanuel Tagoe in April 2022, he won by unanimous decision before stopping Javier Fortuna in July.
He had been linked with an early 2023 fight to stay sharp ahead of an expected clash with Gervonta 'Tank' Davis, which is set for this Saturday and will be shown live on DAZN or DAZN PPV, depending on region.
Before his April return, he had not fought since January 2021 when he defeated Luke Campbell to become WBC interim lightweight champion, but he then surprised the world of boxing by stepping away.
Speaking to DAZN, Garcia explained what he went through ahead of his recovery.
"When that was happening to me and I couldn't find a way out of my mind, it frustrated me," he said.
"I just had a lot of different thoughts, suicidal thoughts, I went through a tough time but I battled through it."
The situation started to improve, Garcia said, adding: "I started having little glimpses of hope, and little by little, my mind started clearing up.
"Just knowing what keeps my body in tune, my mind stays in better shape to keep my body in tune, so I have to run in the morning whether I'm training or not. I know I have to run, some other type of work. Just to keep my body in tune so my mind will be better suited to take on the day."
Turning to Davis, Garcia admitted that it would be the toughest fight of his career so far.
He said: "That's why we're fighting, I'm trying to add a big name to my list. I wanted the best and now I'm here to take him out."
His promoter, Oscar De La Hoya, praised his charge, saying: "It takes a lot of balls, a lot of courage, a lot of strength. To become an ambassador for people who are kind of shy to talk about these issues.
"Because everyone thinks you're supposed to be strong, you're supposed to bite the bullet. The time off obviously helped him to just reorganise his life, his head.
"This is a very difficult sport we're in. You have to be 100% when you step in the ring and the mind can play some strange and interesting tricks on you."