Top Rank's Todd DuBoef won't rule out Tyson Fury, Oleksandr Usyk, Anthony Joshua and Deontay Wilder fight night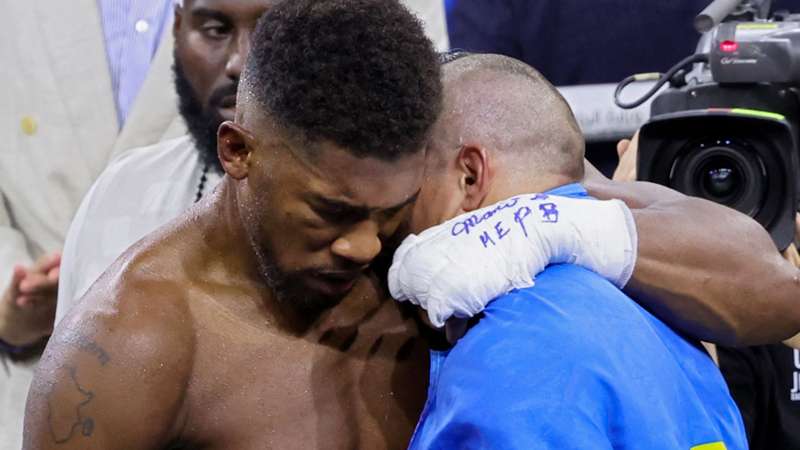 GettyImages
Top Rank president Todd DuBoef admitted that a fight card featuring each of Tyson Fury, Oleksandr Usyk, Anthony Joshua and Deontay Wilder was far-fetched, but not impossible.
Joshua and Wilder are rumoured opponents for December as they look for their first fights to get back into contention for title shots, while Usyk and Fury's undisputed clash is not yet dead, despite the collapse of talks in recent months.
"There are so many challenges to making that happen," DuBoef explained to Sky Sports. "I never say never, it's a grand idea.
"Can it actually be executed? I don't know. Is it real? I don't know. There's nothing wrong with dreaming. If it's a great dream and comes to fruition it's great for everybody, but if it's a great dream and doesn't come to fruition you have a loss of expectation and disappointment from fighters and fans."
However, he cautioned fans that it was far from certain to be made.
"We don't want a set-up, we don't people to be disappointed because they expected something and it didn't happen," he continued.
"That's a lot of what happens on a daily basis, it's 'I want this fight but didn't get it'. That's tough because not every fight is the UEFA Champions League final, you've got to have a regular season, you can't have the World Cup final every day.
"The public are critical of the sport because they don't get the UEFA Champions League final three times a year."