Conor Benn will be looking to create his own legacy when he takes on Chris Eubank Jr. at the O2 Arena in London on October 8 live on DAZN and DAZN PPV in the UK, Ireland, Australia and New Zealand. 
For Conor, this fight has family reputation at stake after his father, former two-weight world champion Nigel Benn, was involved in two epic fights with Chris Eubank Sr. which ended in a loss and a draw. 
Turning pro in 1987, Benn was quickly known by fans as 'The Dark Destroyer' due to his devastating knockout power. 
Before losing to Michael Watson in 1989, Benn had amassed 22 consecutive knockout wins, something which is rarely seen in the sport. 
Despite that loss to Watson, the big fight nights kept coming for Benn who during his nine years as a professional boxer won world titles in two different weight divisions. 
DAZN delves into the career of 'The Dark Destroyer' ahead of what will be another historic night for the Benn family next weekend. 
What is Nigel Benn's record?
Nigel Benn boasted a 42-5-1 professional record with 35 of those wins coming by way of knockout. 
Which world championships did Nigel Benn win?
WBO world middleweight champion (April 1990 - November 1990)
Nigel Benn's first world title triumph came on April 29, 1990 when he stopped Doug DeWitt in round eight to claim the WBO world title at middleweight. 
Benn only managed one successful world title defence against Ian Barkley before losing to Chris Eubank seven months after his win over DeWitt. 
WBC world super middleweight champion (October 1992 - March 1996)
After losing in what turned out to be a brutal fight with Eubank Sr., it would have been easy for Benn to walk away from the sport, but that wasn't like him. 
Instead he moved up to super middleweight where he won the WBC version of the world super middleweight title against Italy's Mauro Galvano on October 3, 1992. 
This reign at 168lbs lasted considerably longer compared to his days as a middleweight, making nine successful defences before losing to Thulani Malinga via a split decision. 
Nigel Benn's notable career highlights
Benn wins his first major title; April 20, 1988
The Alexandra Pavilion in London was the stage for when Nigel Benn won his first major boxing title. 
A second round stoppage win over Abdul Umaru Sanda saw Benn pick up the Commonwealth middleweight title and put him on the path to a world title shot. 
Benn blows away DeWitt in world title triumph: April 29, 1990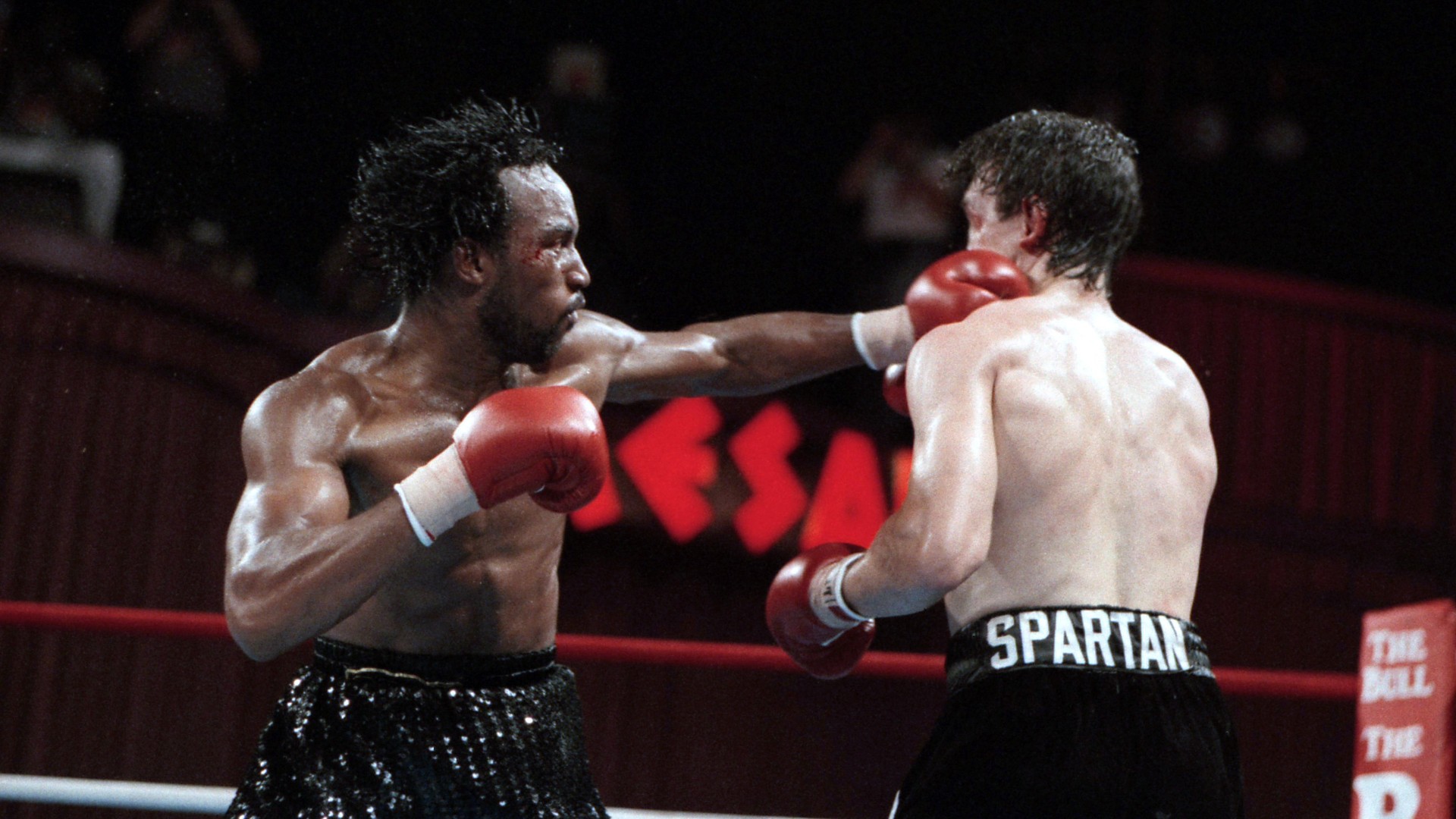 Despite losing his Commonwealth belt to Michael Watson 11 months prior, Nigel Benn soon found himself back in the mix for the biggest prizes in the sport. 
America's Doug DeWitt was the man standing in the way of Benn winning his first world title and despite being knocked down in round three, Benn went onto score three knockdowns in the eighth to claim the WBO world middleweight title. 
Benn becomes a two-division world champion; October 3, 1992
After putting together a six fight winning streak following his loss to Chris Eubank, Benn challenged Mauro Galvano for the WBC super middleweight title. 
This particular fight was one shrowded in controversy after Galvano was ruled unable to continue due to a severe cut which resulted in Benn being declared the winner and the new WBC champion at 168lbs. 
The score between Benn and Galvano was settled in 1993 when they met for a second time, on this occasion Benn managed to get the win via a unaminous decision. 
Benn and Eubank produce thrilling draw in rematch; October 9, 1993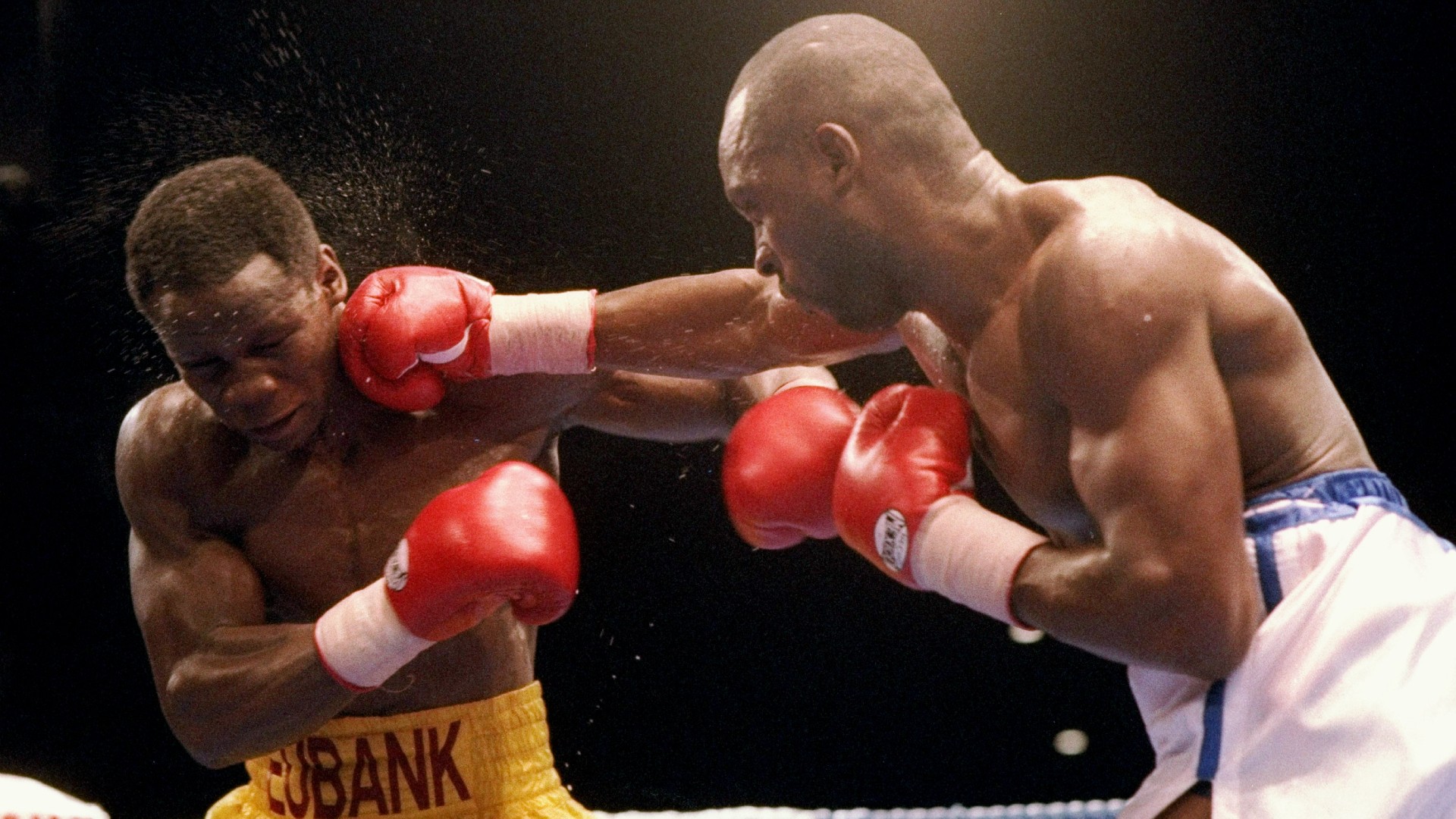 Three years on from a brutal and thrilling fight in Birmingham, Nigel Benn and Chris Eubank fought once more, this time in front of a packed crowd at Old Trafford. 
The fight may not have been has hard-hitting as the first, but it was still a thrilling watch nonetheless, and in the eyes of the judges at ringside it was a tough one to score. 
In the end it was ruled a split decision draw with the score cards reading 115-113 Eubank, 114-113 Benn and a 114-114 draw which meant that Benn and Eubank retained their respecitive WBC and WBO super middleweight titles.