How many Super Bowls have the Green Bay Packers won? List of championships, appearances, last Super Bowl win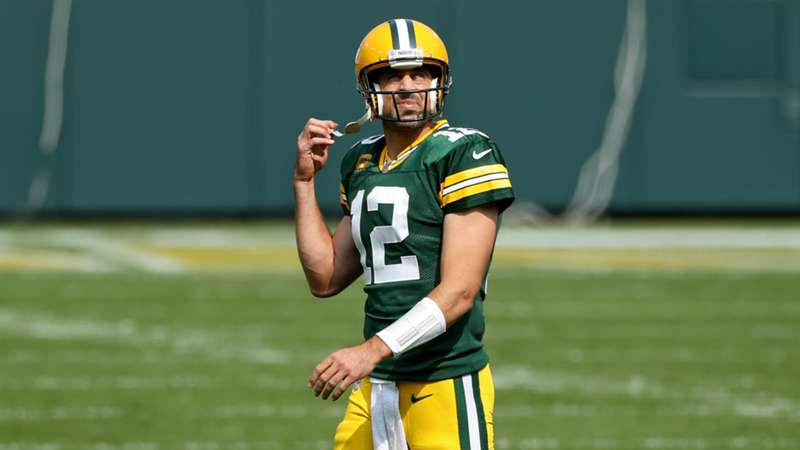 Getty
The Green Bay Packers are one of the oldest American Football teams around, having been established back in 1919.
Before the Super Bowl era, the Packers won the NFL Championship title on 11 different occasions between 1929 and 1967, including five in seven years under head coach Vince Lombardi.
After his death in 1970, the Super Bowl trophy was renamed in honour of Lombardi, who is considered one of American sport's greatest ever coaches.
Green Bay's success continued into the Super Bowl era, and they lifted the first two titles in 1966 and 1967 before an almost 30-year wait for their third success.
The Packers returned to Super Bowl glory in 1996 with legendary quarterback Brett Favre under centre, before Aaron Rodgers' moment in the spotlight at Super Bowl XLV.
Four franchises can boast more Vince Lombardi trophies, but no team which has competed in three or more Super Bowls has a better winning percentage than the Green Bay Packers.
Exactly how successful have the Packers been? DAZN finds out below. 
Green Bay Packers Super Bowl appearances
The Packers have appeared in the Super Bowl on five occasions.
| | | |
| --- | --- | --- |
| Date | Game | Result |
| January 15, 1967 | Super Bowl I | Green Bay Packers 35-10 Kansas City Chiefs |
| January 14, 1968 | Super Bowl II | Green Bay Packers 33-14 Oakland Raiders |
| January 26, 1997 | Super Bowl XXXI | Green Bay Packers 35-21 New England Patriots |
| January 25, 1998 | Super Bowl XXXII | Denver Broncos 34-21 Green Bay Packers |
| February 6, 2011 | Super Bowl XLV | Green Bay Packers 31-25 Pittsburgh Steelers |
How many Super Bowls have the Green Bay Packers won? 
The Green Bay Packers have won the Super Bowl four times, the same record as the New York Giants.
When was the last Green Bay Packers Super Bowl win?
The Packers last won the Super Bowl in 2011 when they beat the Pittsburgh Steelers 31-25 in Dallas, Texas. 
DAZN will deliver the NFL Game Pass International service from the 2023 season across the world (except the U.S. and China), find out more here.