How many Super Bowls have the Miami Dolphins won? List of championships, appearances, last Super Bowl win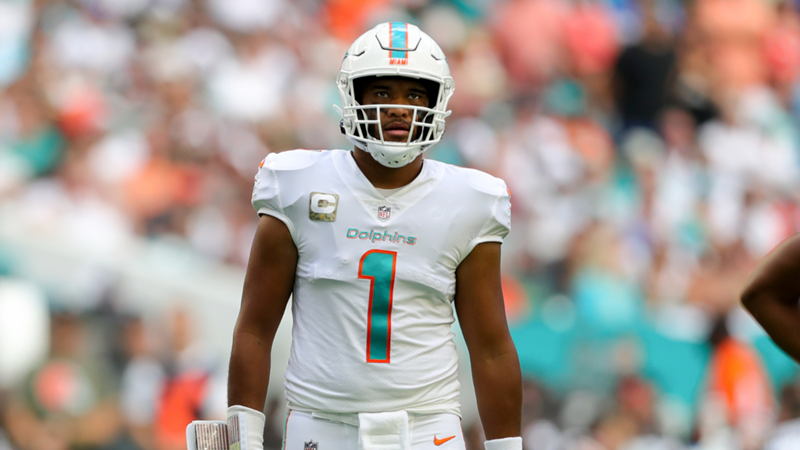 DAZN
Miami Dolphins fans have been waiting a long time to see their franchise play in a Super Bowl, and lots may never have.
The Dolphins were founded in August 1965, and over their first four seasons in the NFL held the worst record of any franchise at the time.
That all changed with the appointment of Don Shula as head coach in 1970, after he left the Baltimore Colts off the back of a shock defeat to the New York Jets in Super Bowl III.
The Dolphins reached three straight Super Bowls between 1972 and 1974, losing the first before winning back-to-back titles thanks in part to a dreadful quarterback performance from Washington Redskins' Billy Kilmer and brilliant work on the ground from Larry Csonka.
After finding less success in the following seasons, Miami returned to the main stage in 1983 only for Washington to get revenge for their defeat in the Super Bowl a decade earlier.
And legendary NFL quarterback Dan Marino suffered the same fate with the Dolphins in 1985, as he came up against another legend of the sport in Joe Montana who threw for 331 yards and three touchdowns to win the Super Bowl for the San Francisco 49ers.
That appearance 38 years ago was the last time Miami reached the Super Bowl, as years of battling Tom Brady's New England Patriots and more recently Josh Allen's Buffalo Bills have proved a tough nut for the Dolphins to crack.
Exactly how successful have the Dolphins been? DAZN finds out below. 
Miami Dolphins Super Bowl appearances
The Dolphins have appeared in the Super Bowl on five occasions.
| | | |
| --- | --- | --- |
| Date | Game | Result |
| January 16, 1972 | Super Bowl VI | Dallas Cowboys 24-3 Miami Dolphins |
| January 14, 1973 | Super Bowl VII | Miami Dolphins 14-7 Washington Redskins |
| January 13, 1974 | Super Bowl VIII | Miami Dolphins 24-7 Minnesota Vikings |
| January 30, 1983 | Super Bowl XVII | Washington Redkins 27-17 Miami Dolphins |
| January 20, 1985 | Super Bowl XIX | San Francisco 49ers 38-16 Miami Dolphins |
How many Super Bowls have the Miami Dolphins won? 
The Dolphins have won the Super Bowl two times, losing on three other occasions. They have the same record in Super Bowls as the Los Angeles Rams.
When was the last Miami Dolphins Super Bowl win?
The Dolphins last won the Super Bowl in 1974, when Miami running back Larry Csonka carried the ball 33 times for 145 yards and two touchdowns while quarterback Bob Griese made just seven pass attempts. 
DAZN will deliver the NFL Game Pass International service from the 2023 season across the world (except the U.S. and China), find out more here.