How many Super Bowls have the Washington Commanders won? List of championships, appearances, last Super Bowl win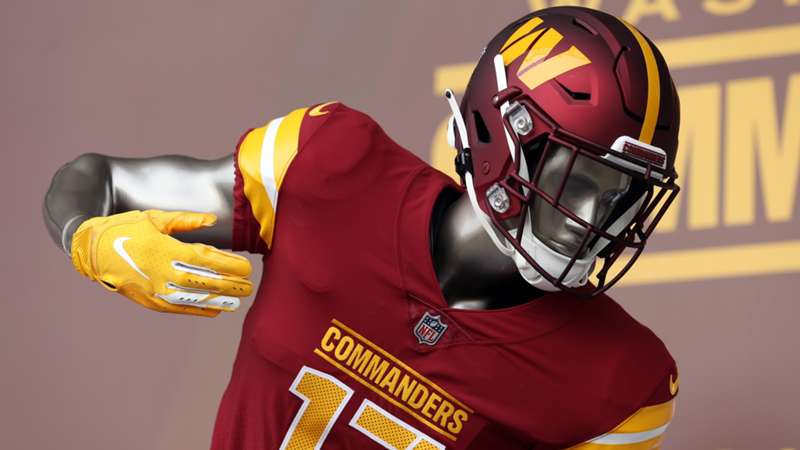 DAZN
The Washington Commanders have found a home in the America's capital, but that has not always been the case. 
When the team was first founded in 1932, they were originally known as the Boston Braves before making the move to Washington D.C. in 1932.
The team has undergone numerous name changes throughout their long history and while it's a franchise currently experiencing a torrid time when it comes to searching for success, the Commanders have featured in multiple Super Bowls.
Washington Commanders Super Bowl appearances
| | | |
| --- | --- | --- |
| Date | Game | Result |
| January 14, 1973 | Super Bowl VII | Miami Dolphins 14-7 Washington Commanders |
| January 30, 1983 | Super Bowl XVII | Washington Commanders 27-17 Miami Dolphins |
| January 22, 1984 | Super Bowl XVIII | Los Angeles Raiders 38-9 Washington Commanders |
| January 31, 1988 | Super Bowl XXII | Washington Commanders 42-10 Denver Broncos |
| January 26, 1992 | Super Bowl XXVI | Washington Commanders 37-24 Buffalo Bills |
How many Super Bowls have the Washington Commanders won? 
The Washington Commanders have made five Super Bowl appearances and lifted three Vince Lombardi trophies.
Their first win came in 1983 at Super Bowl XVII when they beat the Miami Dolphins in a rematch of Super Bowl VII.
When was the last Washington Commanders Super Bowl win? 
The last Washington Commanders Super Bowl victory came at Super Bowl XXVI with a 37-24 win over the Buffalo Bills. 
It was a dominant performance from the Commanders who amounted a 17-0 lead early in the second quarter, but it was not just the offense that was producing the goods. The defense also played a pivotal role with four sacks on Bills QB Jim Kelly. 
The game could not have gone any better for the Commanders with their QB Mark Rypien being named the Super Bowl MVP after completing 18 of 33 passes for 292 yards, two touchdowns and an interception. 
DAZN will deliver the NFL Game Pass International service from the 2023 season across the world (except the U.S. and China), find out more here.