Seattle Seahawks stomp all over the New York Giants on Monday Night Football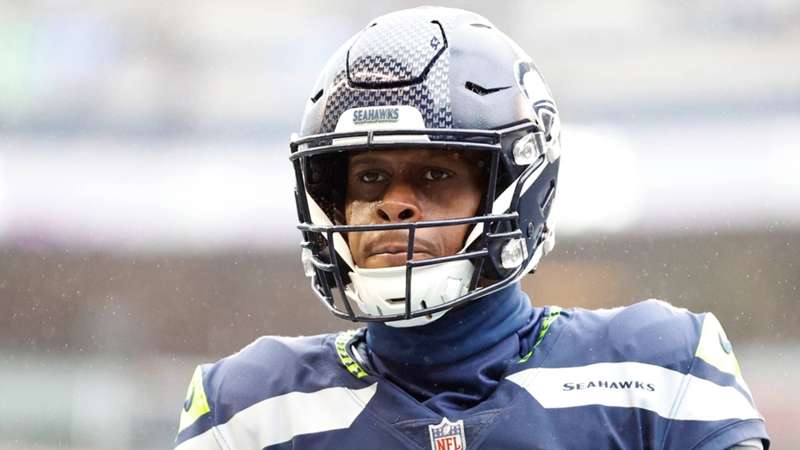 Steph Chambers/Getty Images
Devon Witherspoon chose quite the night to make the Seattle Seahawks look wise by selecting him with the fifth overall pick in the 2023 NFL Draft back in April.
The rookie cornerback came up with a 97-yard interception return for a backbreaking third quarter touchdown to bust the game wide open and help the Seahawks to defeat the New York Giants, 24-3, at MetLife Stadium in East Rutherford, New Jersey on Monday Night Football. Witherspoon also notched two of the Seahawks' 10 sacks on Giants' quarterback Daniel Jones. 
With the victory, the Seahawks improved to 3-1, while the Giants slipped to 1-3.
The Seahawks took a 14-3 lead into halftime on the strength of a Geno Smith 6-yard touchdown pass to DK Metcalf and a Kenneth Walker III goal-line rushing TD. Walker III finished with 79 rushing yards and that TD.
But Witherspoon's pick-6 in the third quarter broke the game wide open, as Jones had managed to march the Giants down the field into a 1st & Goal via an 11-play, 52-yard drive, which ended with the rookie swiftly stepping in and snagging a pass intended for Parris Campbell. He ran it all the way to the house for a hammer of a TD that put the game out of reach. That score and the extra point extended the Seahawks' lead to 21-3, before Jason Myers tacked on a field goal in the fourth quarter to make it 24-3, which stood.
The Giants' lone points came on a 55-yard field goal from Graham Gano in the second quarter.
Jones' final stat line was a dismal 203 passing yards with two interceptions and two fumbles, while being sacked 10 times. Jones also failed to record a passing touchdown for the third time in four Giants' games this season.
Here's how the entire Giants-Seahawks' game went.