Steelers' defense powers 26-22 win over Browns on Monday Night Football, Nick Chubb carted off the field with gruesome knee injury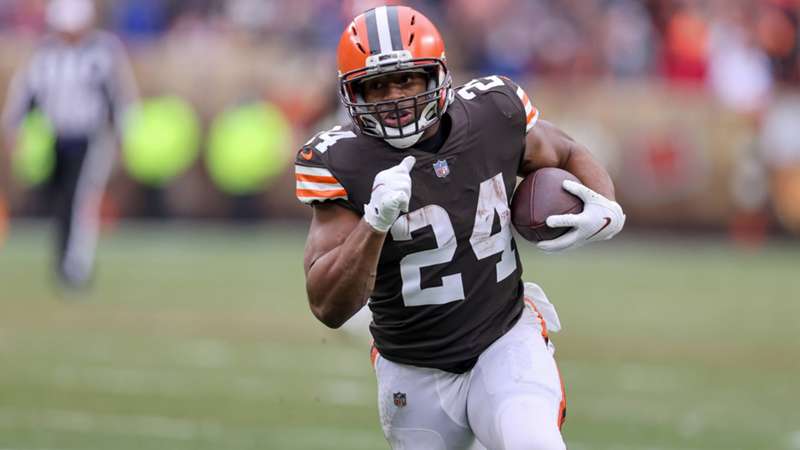 DAZN
T.J. Watt became the Pittsburgh Steelers' all-time leader in sacks after muscling Deshaun Watson down in the second quarter.
In the fourth quarter, the linebacker recovered a Cleveland Browns' fumble and took it 17 yards for a touchdown that led the Steelers to a 26-22 home win on Monday Night Football from Acrisure Stadium in Pittsburgh, Pennsylvania. The TD was Watt's first career touchdown on a memorable night for the veteran in a game that had four lead changes.
It wasn't as memorable of an evening for the Browns, whose star running back Nick Chubbs was carted off the field in the second quarter after suffering a gruesome left knee injury while being tackled on a play.
Watson had a rough MNF as well as his very first pass of the game was deflected and intercepted by Alex Highsmith, who ran it in for a 30-yard touchdown. The Browns quarterback would also go on to commit two of the team's four fumbles in the costly defeat, which dropped them to 1-1. Despite the turnovers, Cleveland's Pierre Strong Jr. had a 1-yard TD rush and Watson tacked on a two-point conversion to give the Browns a 22-19 edge in the third quarter.
That score would hold all the way until Highsmith blitzed and produced a blindside strip of Watson whose fumble was scooped up and plowed into the endzone by Watt to put the Steelers up 26-22 with 6:58 left in the fourth quarter — in a score that would hold.
On a crucial 4th down later, Watson sailed a pass to Donovan Peoples-Jones, who fell out of bounds, though there was no defensive interference call on the play and that non-call essentially ended the Browns' hopes for one final comeback.