What NFL team does Taylor Swift support?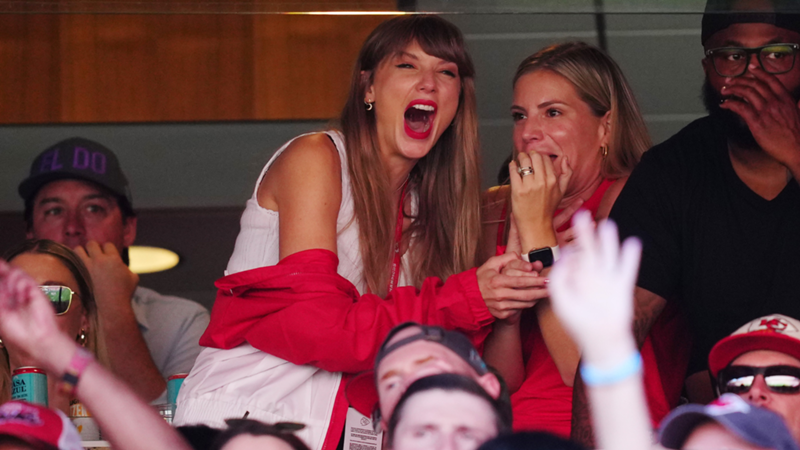 Getty Images
Taylor Swift's influence is huge.
The pop superstar is arguably one of the most famous people on the planet, and with millions of fans around the world she is rightly seen as a trendsetter.
With Swift's recent appearance at Arrowhead Stadium to watch rumoured boyfriend Travis Kelce in action for the Kansas City Chiefs, the 33-year-old immediately elevated Kelce's brand by association, with reports stating the Super Bowl champion's jersey sales increased "nearly 400%"  and his Instagram following also spiked in the immediate aftermath of Swift's visit.
But despite the possible romance with Kelce, Swift pledged her allegiance to another NFL team in May of this year.
While on the Philadelphia leg of her hugely successful Eras Tour, Swift spoke to the crowd and declared herself a fan of the Eagles.
"I don't know how large the debate was, but I did see the debate," Swift said to the crowd at Lincoln Financial Field, home of the Eagles. "I have a lyric that says, 'With my Eagles T-shirt hanging from the door.' I saw some people wondering if it was the band the Eagles or the team the Eagles, and I love the band the Eagles, but guys, come on. I'm from Philly. Of course it's the team."
The lyric Swift referenced came from a song called "Gold Rush" from her 2020 album "Evermore." Swift is a Pennsylvania native who spent most of her childhood in suburban Philadelphia, so it makes sense that she is a fan the local team.
However, after being spotted vociferously supporting Kelce while wearing Chiefs' red, Swift may have picked up a second favourite NFL team.