Which two NFL teams is free agent DeAndre Hopkins scheduled to visit?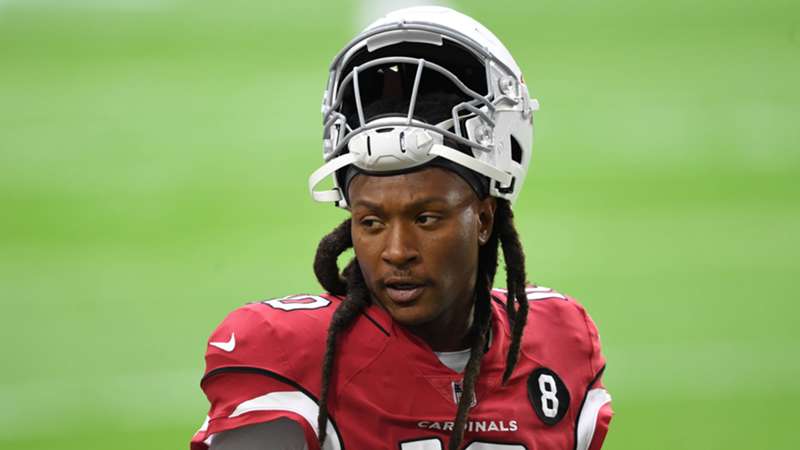 DAZN
DeAndre Hopkins is currently going through an important stage of his career with the 31-year-old searching for a new team. 
Hopkins was released by the Arizona Cardinals last May meaning he is now free to negotiate with whichever team offers him the best deal. 
With two visits scheduled to NFL teams over the next week or so, the picture may become clearer as to what's next for Hopkins. 
But which two franchises are set to meet Hopkins? DAZN reveals all below. 
Tennessee Titans
The first team DeAndre Hopkins is scheduled to visit is the Tennessee Titans on Sunday, as reported by NFL Network's Insider Tom Pelissero.
The Titans may not seem like an obvious fit for Hopkins, but the Titans are a team which are in need of a receiver or two with second-year target Treylon Burks currently listed as the franchise's best receiver. 
While the Titans' offensive focus will be on the ground game with Derrick Henry, acquiring Hopkins would give quarterback Ryan Tannehill another weapon if Henry is unable to make any inroads on opposition defenses next season. 
New England Patriots
If DeAndre Hopkins leaves the Tennessee Titans facility without a contract, then a visit to the New England Patriots is also scheduled for next week according to NFL Network Insider Ian Rapoport.
This will not the be the first time the Patriots have tried to bring in Hopkins however. The franchise looked to bring in Hopkins while he was still under contract with the Arizona Cardinals, but the Patriots decided against it as they were not willing to ship assets to Glendale. 
Now Hopkins is a free agent, and the Patriots are willing to take a closer look with the wide receiver potentially providing the go-to which quarterback Mac Jones desperately needs. 
There is one element which may work against the Patriots' when it comes to trying to sign Hopkins and that is offensive coordinator Bill O'Brien. 
O'Brien, during his time as Houston Texans head coach, traded Hopkins to the Cardinals in March 2020 in a deal which received significant criticism. But the fact Hopkins has scheduled a visit to the Patriots shows that maybe the five-time Pro Bowler is willing to reunite with his former head coach. 
DAZN will deliver the NFL Game Pass International service from the 2023 season across the world (except the U.S. and China), find out more here.